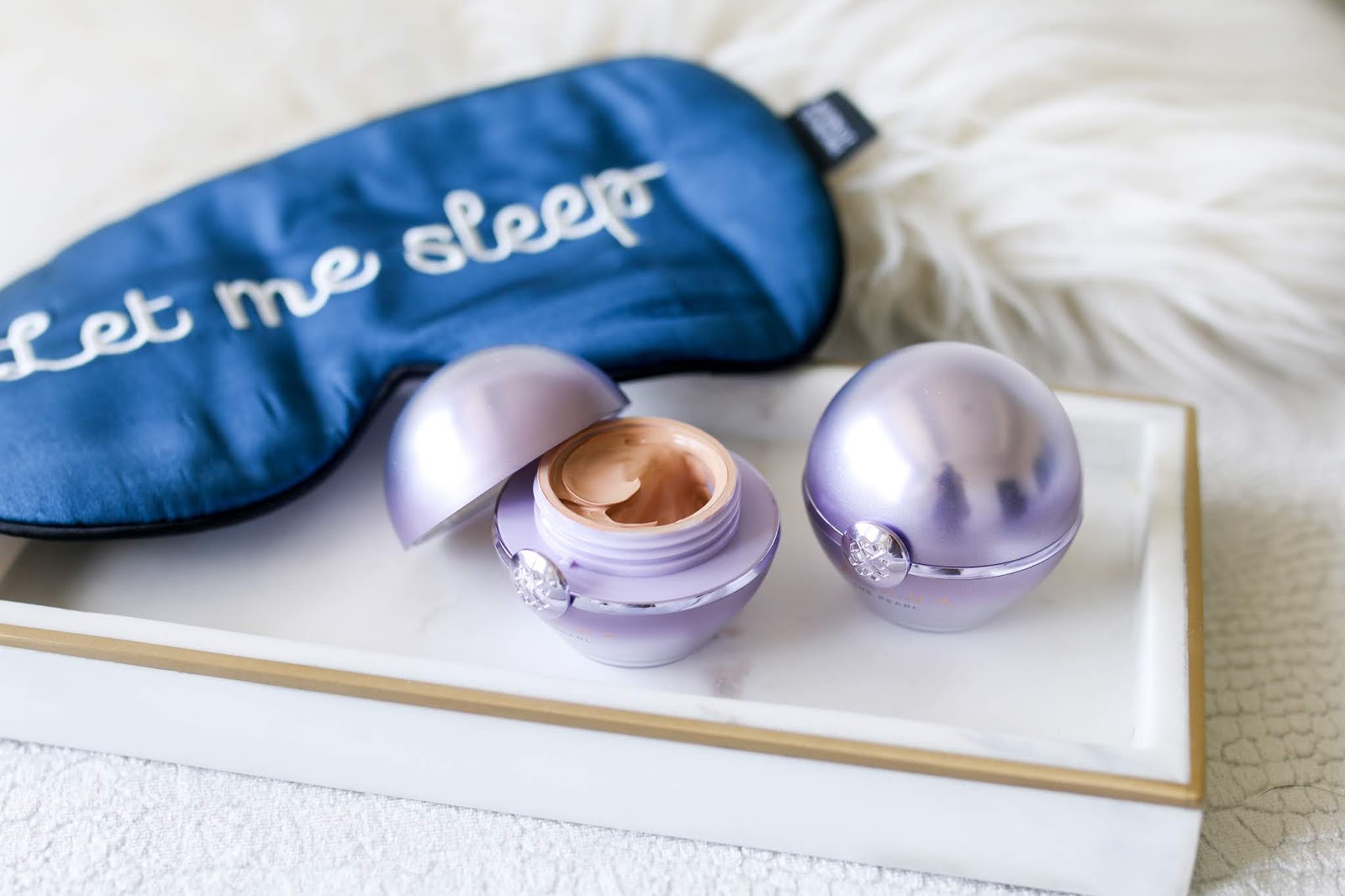 Oh
Tatcha
, you done did it again! Making a skincare product that absolutely blew my mind. I've been using Tatcha products since 2012 when a friend that worked at Barney's recommended a new brand that recently came to the beauty floor. From that first introduction (
this was the product
I purchased that got me hooked), I have loved the brand ever since. The newest launch from the brand may be the most innovative thing yet!
The Pearl Tinted Eye Illuminating Treatment
is both a concealer and eye cream in one!
I know other brands have tried to merge a concealer with skincare benefits or an eye cream with a bit of a tint, but this is truly one of the best I have tried. The
formula
feels amazing on the skin, gives incredible coverage, brightens the eye while smoothing it, hydrating it and making it look refreshed instantly. It has ingredients designed to help address fine lines, wrinkles, dullness and dark circles. My issue often with eye creams (and why I'm not too loyal to a certain one) is that so many deliver similar results so I can interchange one with another and see the same effect. However, this is an eye product that cannot be duplicated with anything else I have in my collection.
Let's first talk color. There are currently 3 shades available right now so I don't know how wide of a spectrum it caters to since I was only able to test the 2 paler shades. I wasn't sure that the paler shade (
Moonlight
) would work for me and be light enough but it is perfect. The next deeper shade (
Softlight
) would work for more medium to light olive complexions. I anticipated the pigmentation being more sheer and acting more like a product to help color correct at best, but I was so wrong! There is quite a bit of pigment in this treatment and a little bit goes a long way. However, even though it's pigmented, it blends beautifully and looks undetectable under the eye. This is where the eye treatment aspect comes in because while most concealers are still visible on the skin, this disappears like an eye cream but still conceals. I'm convinced it's magic.
Ok, let's talk about how I use it. A few ways. I have used it over a traditional eye cream, and as my eye cream. I like it both ways. I typically apply it under my makeup since I want the skincare benefits of the product to get on my bare skin and work their magic instead of sitting atop my foundation. When I'm using this I typically will then skip concealer all together because this brightens up my eye area and color corrects all the darkness (unless I didn't get any sleep and then sometimes I still need to bring out the big guns concealers). In my mind I see this more as a skincare product than a makeup product and even on days that I am not wearing any makeup, I will put this one to instantly make me look more awake. And with the amount I use on a daily basis (barely a fingertip's worth – less is more with this product), this pot will last me many months!