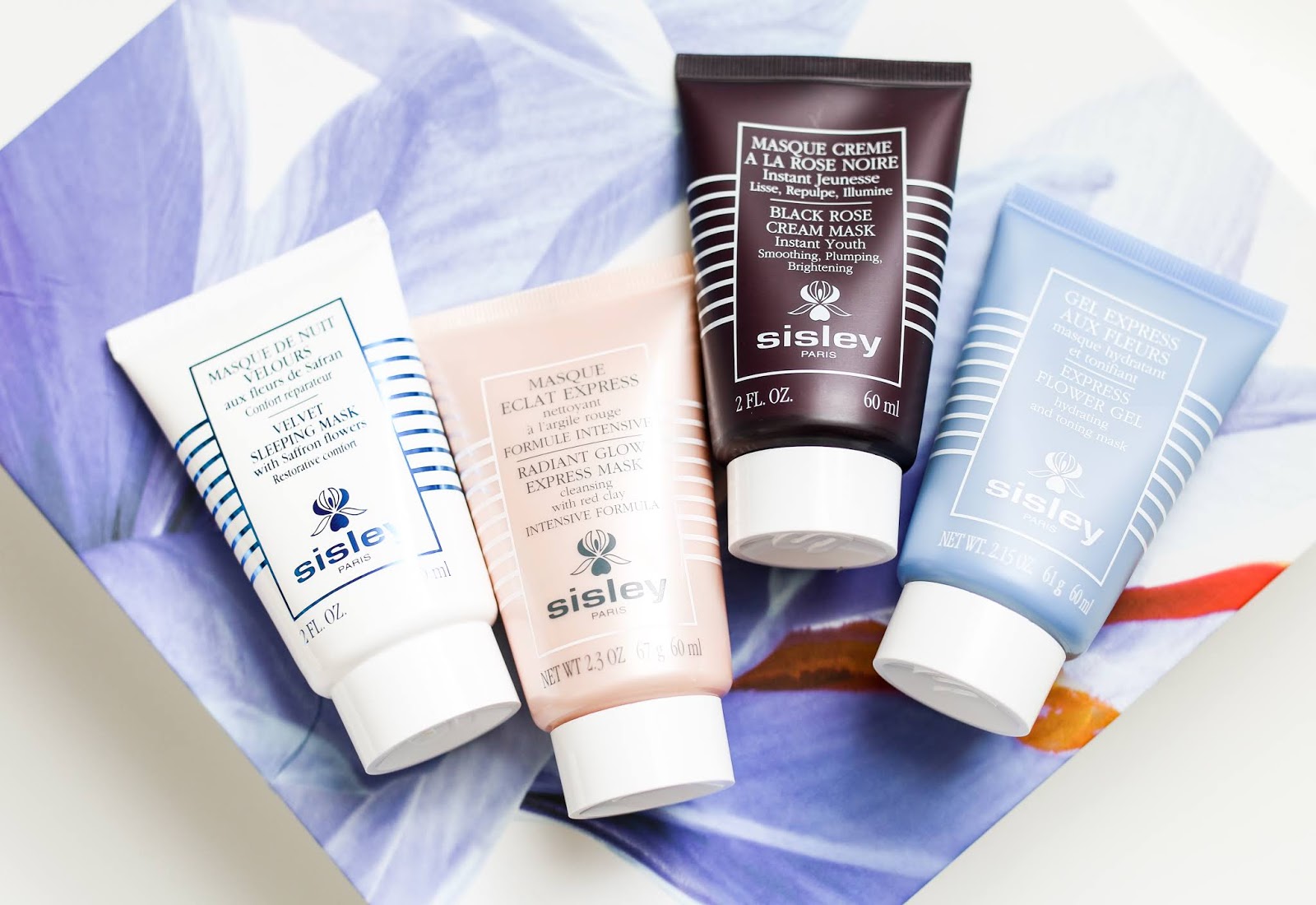 It's been almost 8 years since Sisley last released a face mask (the Black Rose Cream Mask), so I was ecstatic when their newest
Velvet Sleeping Mask
arrived in the mail! If you haven't yet tried any of Sisley's masks, they are cult classics. Here is a quick rundown of the three most popular ones:
Express Flower Gel Mask – This is an intensely hydrating mask that feels like a shot of water for your skin. It's cooling and immediately helps to replenish moisture in the skin.
Black Rose Cream Mask – This one is my personal favorite. It's a thick cream texture that nourishes the skin, plumps, smooths and firms. It's a great mask to wear before a big event or when you need to whip your skin into shape very quickly. Leave it on for 20 minutes and then tissue it off pressing the excess into the skin.
Radiant Glow Express Mask – For an instant glow, this is the mask to use. It helps to exfoliate, brighten and give the skin a deep cleanse. I love to use this and follow it up with either the Express Flower Gel Mask or the Black Rose Cream Mask.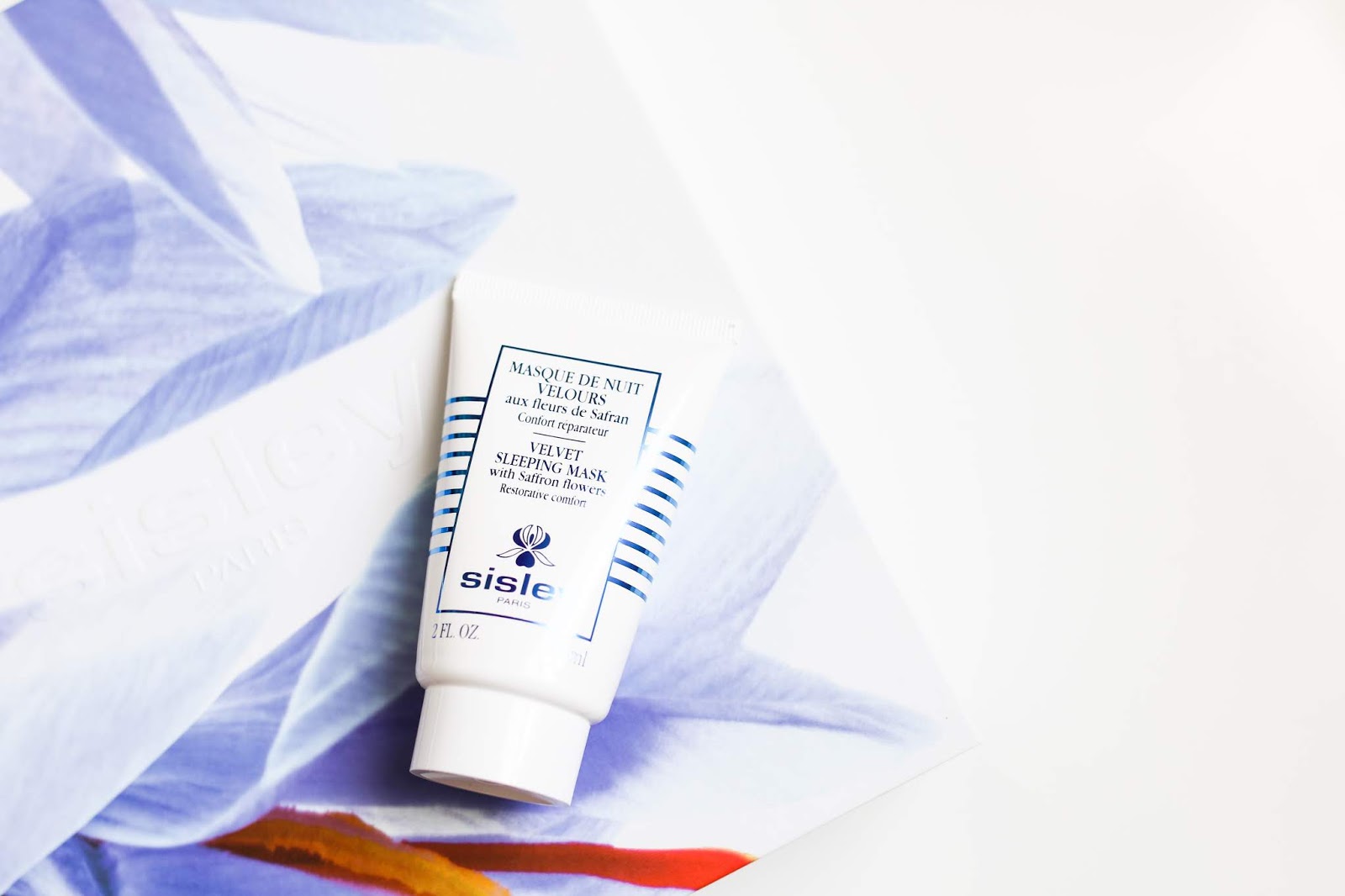 The
Velvet Sleeping Mask
is an overnight mask designed to help nourish and restore your skin as you sleep. Normally sleeping masks are a bit too heavy for me to wear overnight, but I was able to use a small amount with no issues and my face didn't feel tacky or stick to my silk pillowcase as I slept (the worst!). I noticed that it immediately calmed my skin after I applied and when I woke up, my skin looked fresh and felt incredibly supple and soft.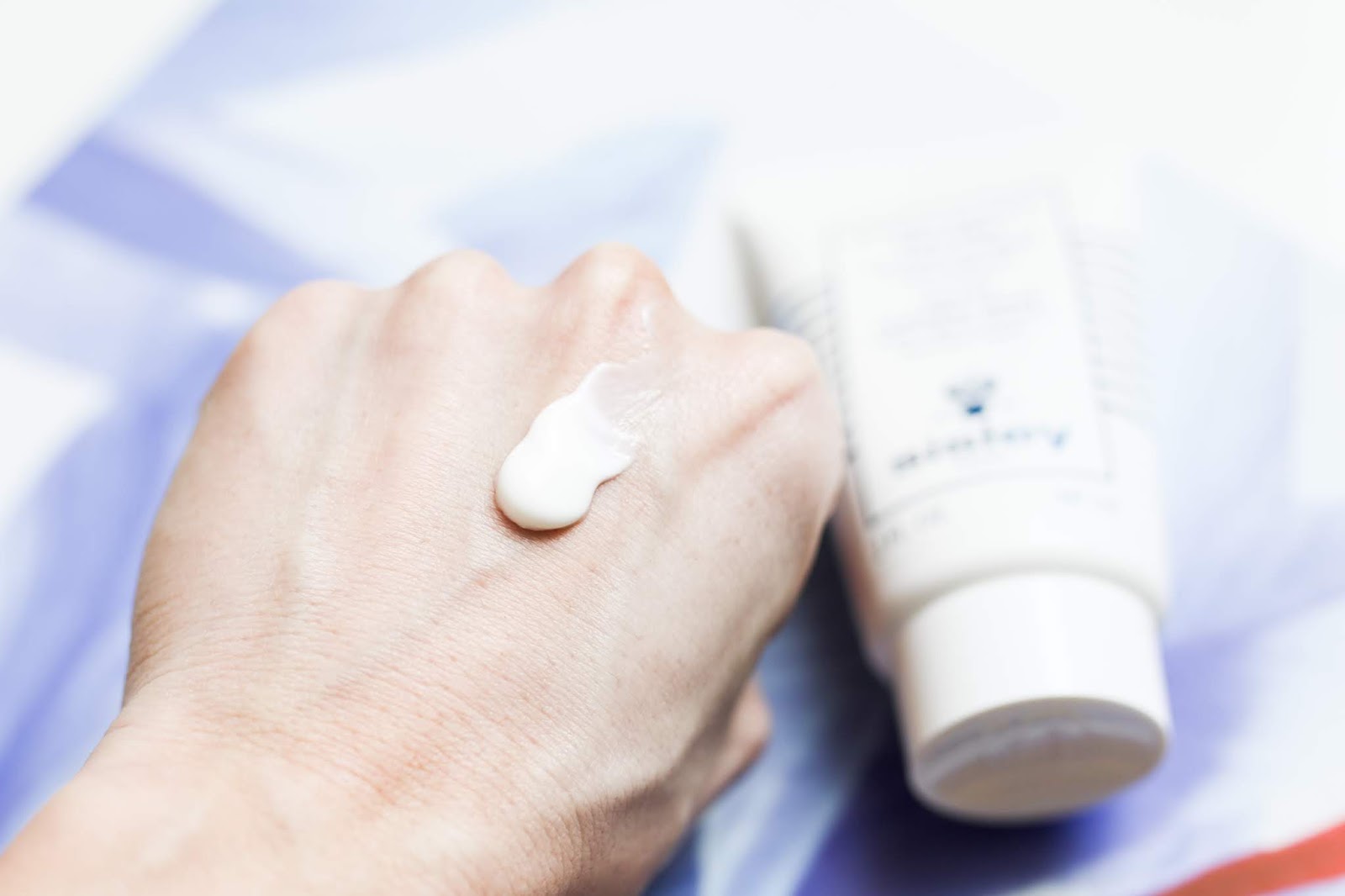 In addition to using it overnight, I also love using it as a wipe off mask for a more immediate treatment. I apply a thick layer of the velvety cream and leave it on for 20 minutes. I tissue it off with a warm cloth and press the excess into my skin. My face feels so plump and looks instantly revitalized. For more of my Sisley favorites, scroll through the widget below.