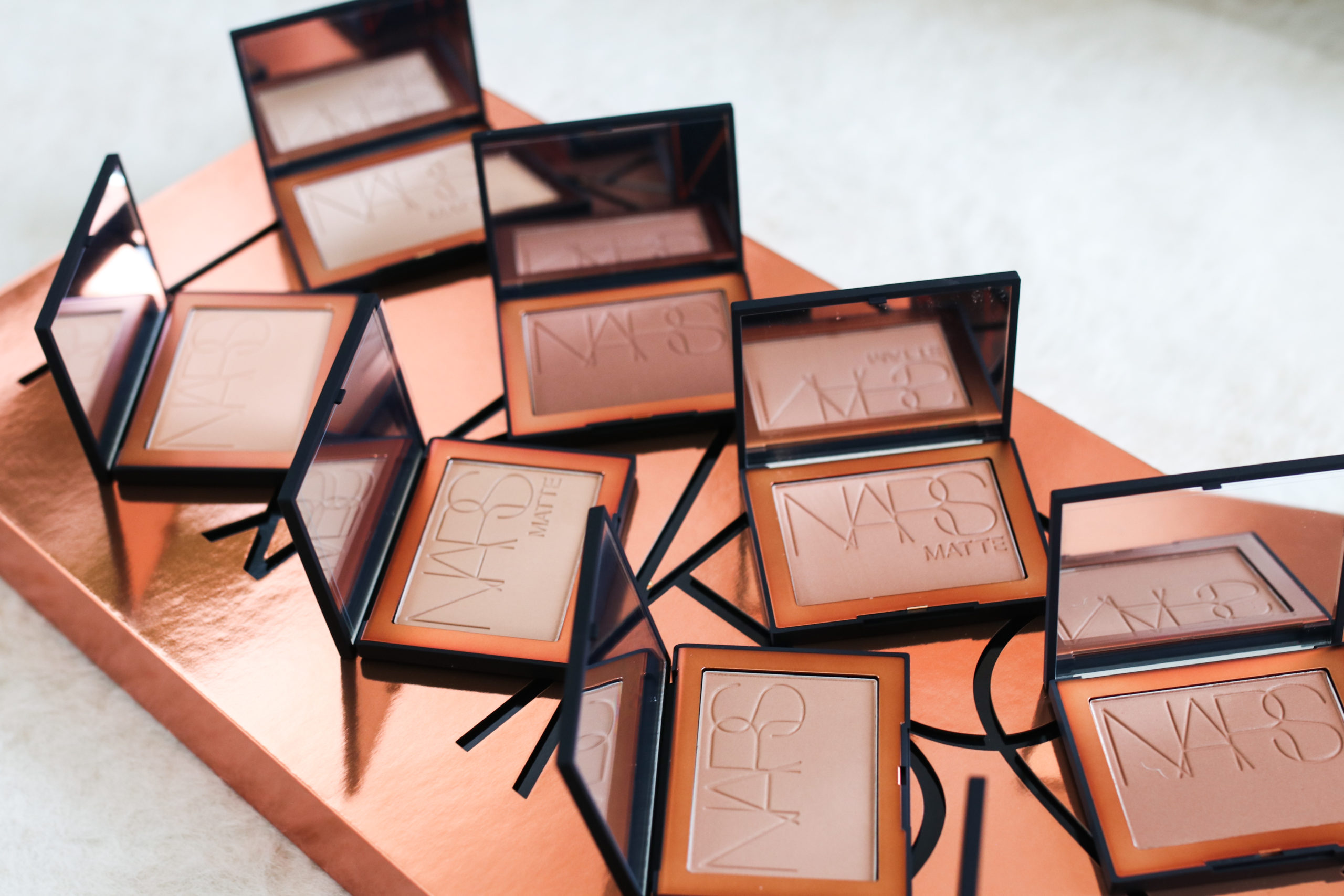 All the summer collections are slowly beginning to launch and I am always excited to see the NARS offerings. This year it's a huge new bronzer launch and the shades/formula are amazing! There are four traditional bronzer shades with slight shimmer and the cult classic Laguna is still available. In addition to these staple formulas, they have added four matte bronzer shades to the line. Laguna is now available in a matte formulation so those that are loyal to it's golden hue can now choose between the two options. The texture of all eight bronzers are absolute perfection and glide on beautifully and blend just as effortlessly. These are a definite must have for summer.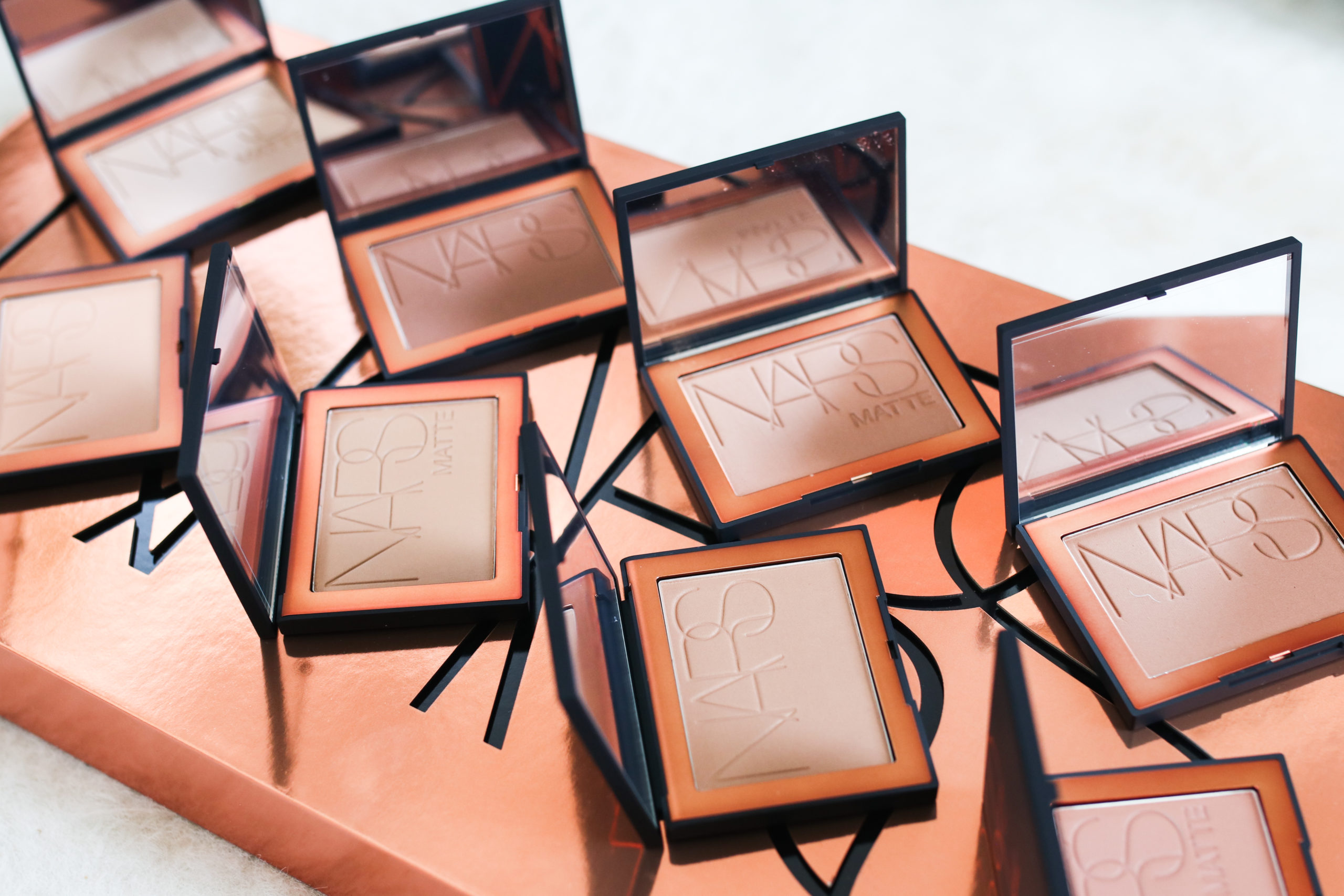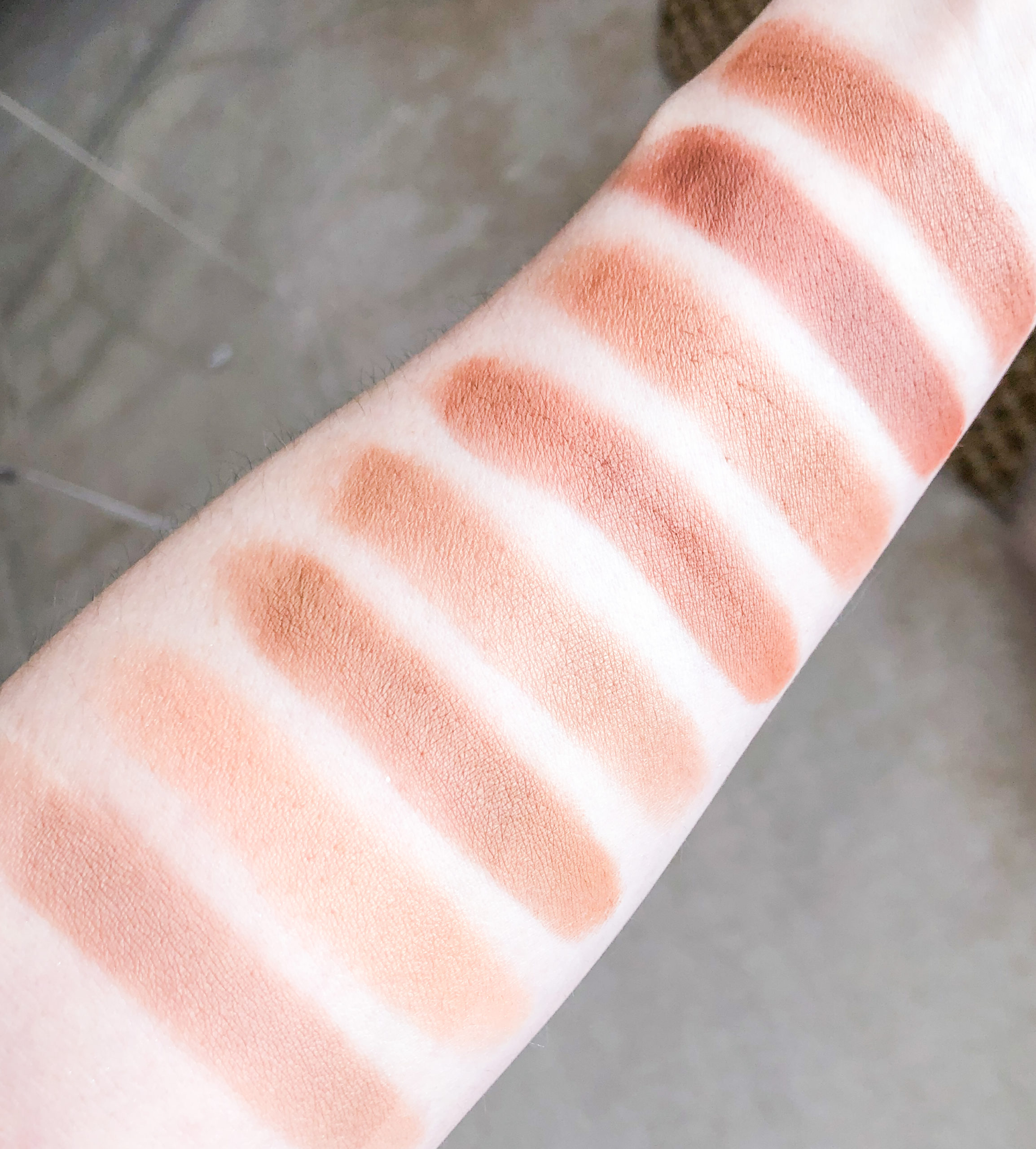 Swatches from left to right: Vallarta (matte), San Juan, Laguna (matte), Laguna, Samoa (matte), Casino, Quirimba (matte) and Punta Cana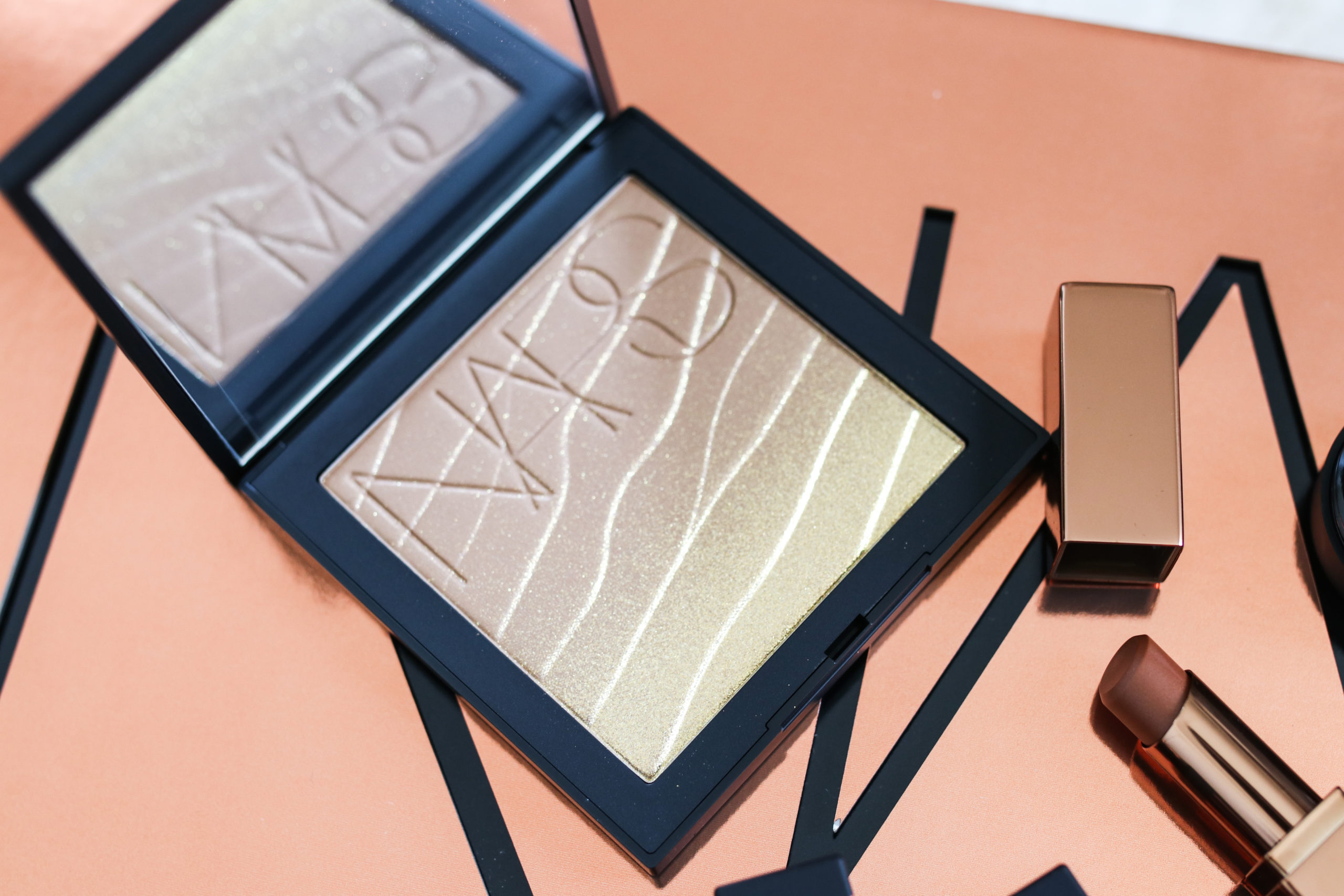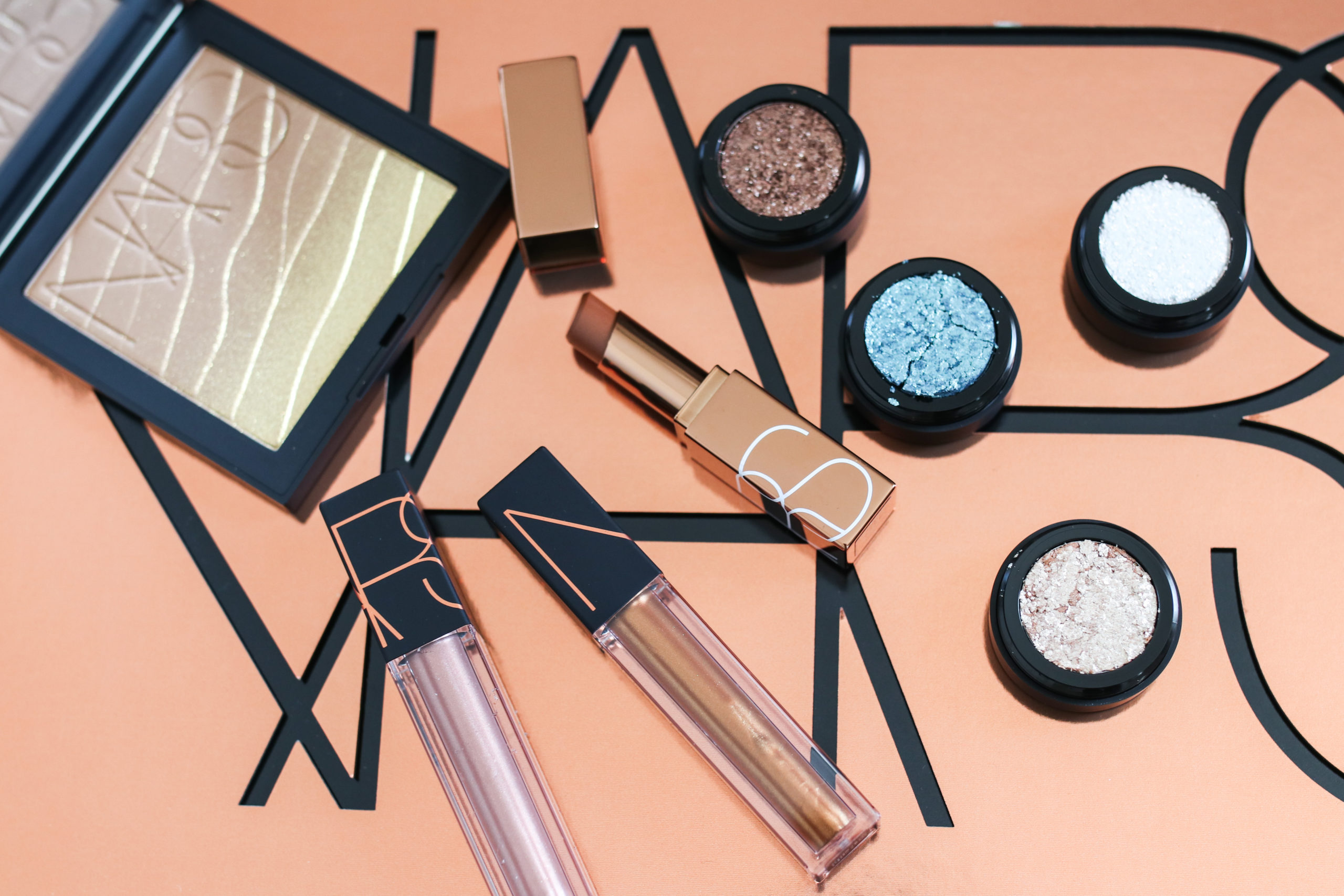 Swatches from left to right: Lip Tint in Reef, Lip Tint in Laguna, Lip Balm in Laguna, Paradise Found Bronzing Powder, Shock 'Em, Castaway, Naked City and Stricken
The fun and sparkly pieces which are part of the collection are a great accompaniment to a bronzed summer look. The two lip tints are so subtle and gorgeous though I am partial to Reef for an everyday lip color. The Afterglow Balm in Laguna is creamy and softening for the lips though a bit too brown for my taste. The limited edition Paradise Found Bronzing Powder is actually Laguna bronzer in a limited edition jumbo packaging with a gold overspray. The Loose Eye Pigments are repromotes and perfect to wear in the summer. They are very bold in their color and shimmer payoff, but you need to use a cream base or primer in order to get the color to adhere to the lid. A bit messy for my taste, but a fun thing to play with if you like experimenting with more bold looks. I have found that a finger is best to apply them so I would skip the brush. Overall, there are some major hits with the new summer collection and a bit of something for everyone. I would recommend grabbing one of the lip oil tints and a new bronzer as both will be summer staples for me.