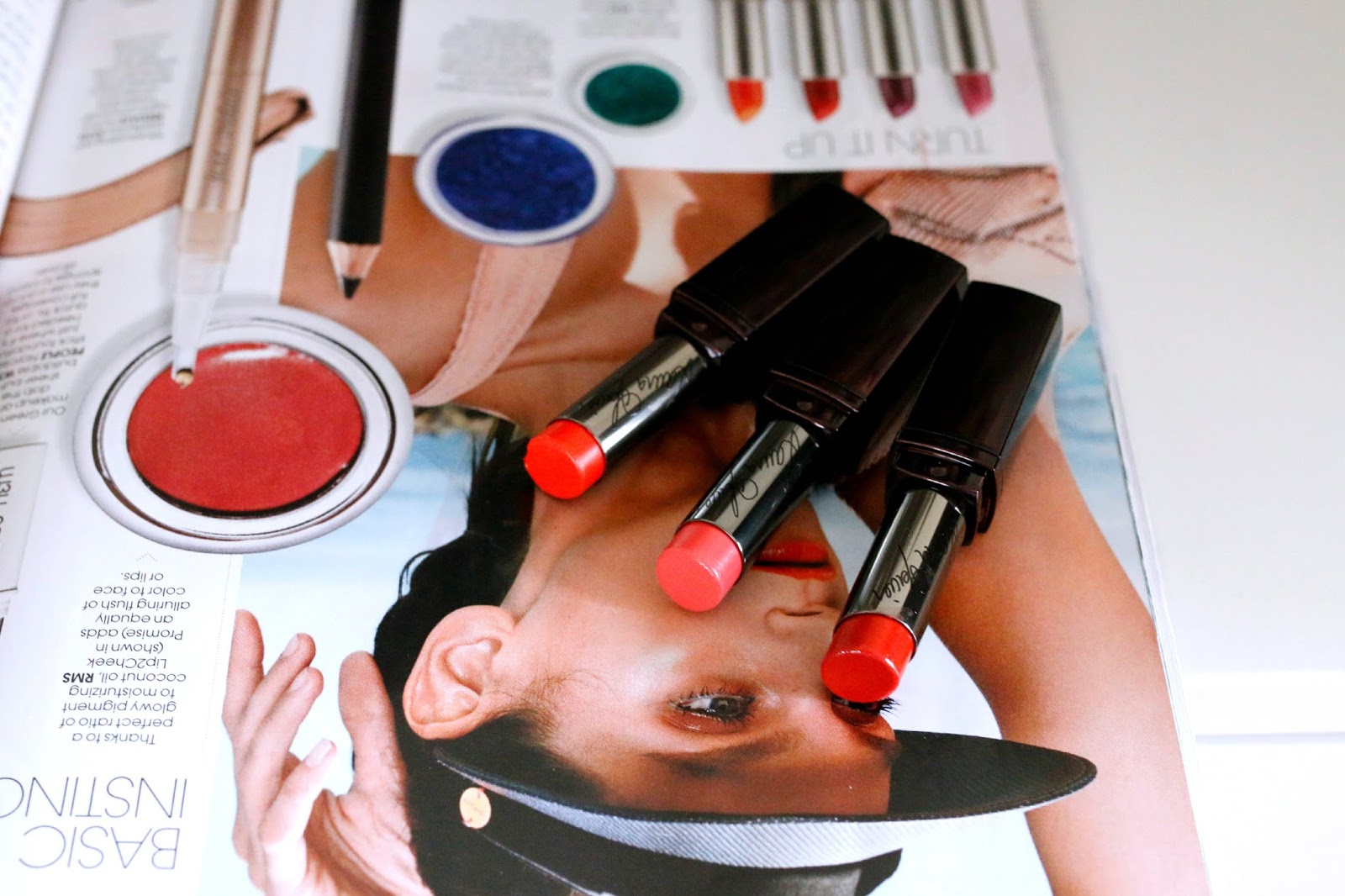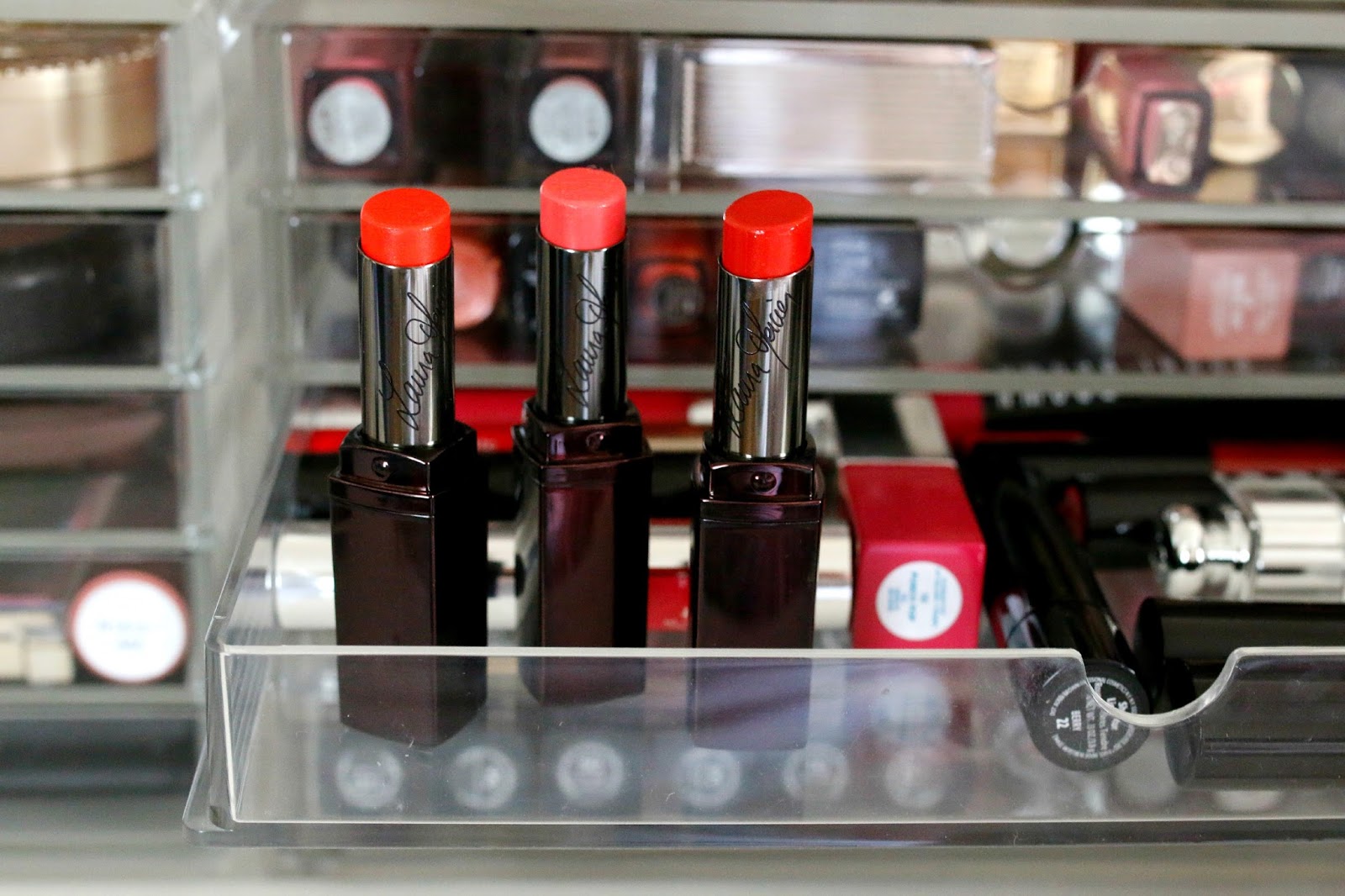 The coverage is medium to full, and the texture is smooth, creamy and glides on with the ease of a balm. It almost feels pillow-like – that is how soft these lip parfaits apply. They are soft enough that it seems like they would move or possibly bleed throughout the day, but I have given them the full 8 hour test and found none of this to be an issue. The color lasts until I take it off, which is really rare for a balm style lipstick. The vibrant colors definitely stain the lips so there is still color remaining even when the initial application is removed, so there is no worry that these will not go the distance.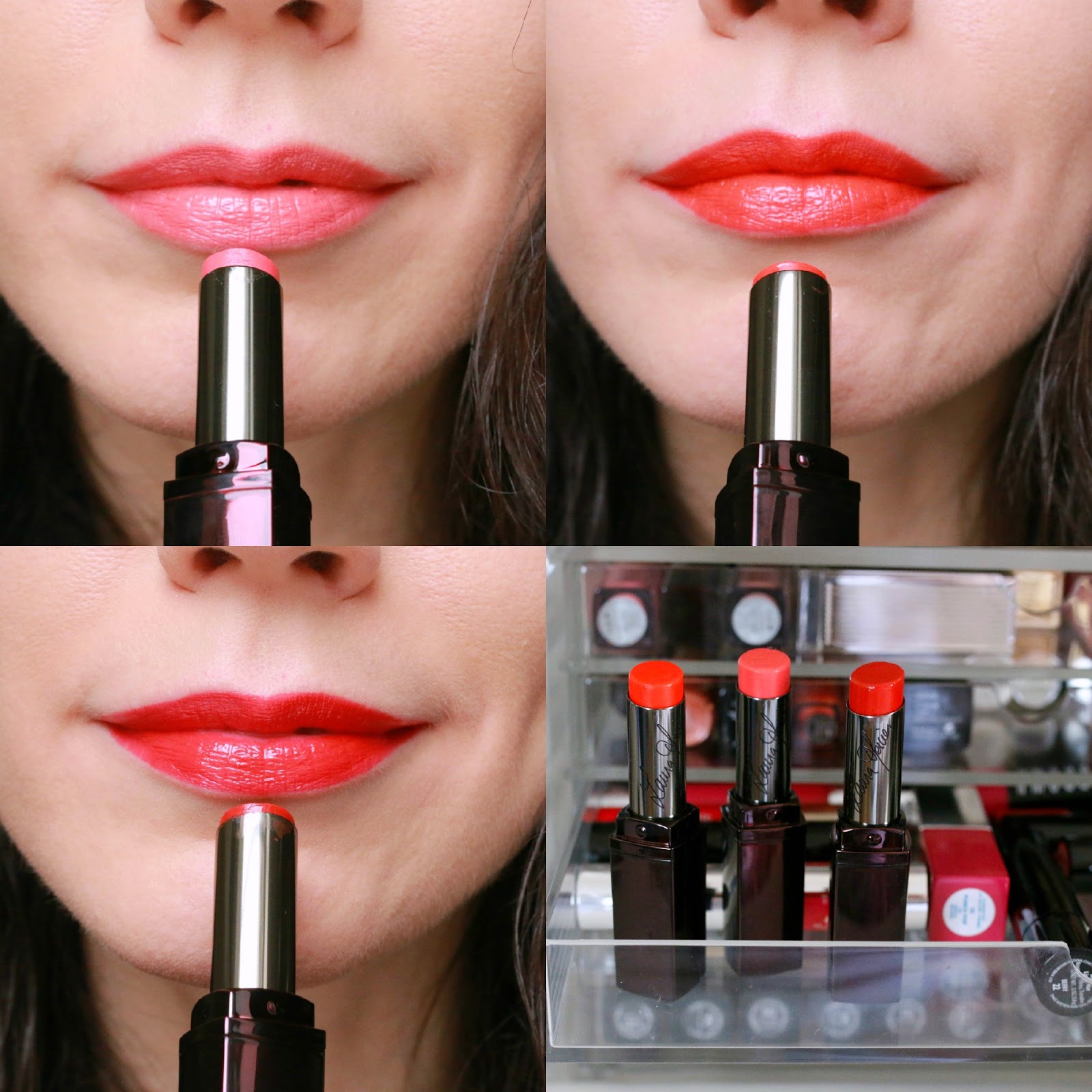 I tested 3 different shades –
Creamsicle
(top left swatch),
Juicy Papaya
(top right swatch) and
Cherry-On-Top
(bottom left swatch) and wear them all equally. The camera does dull out the intensity a bit, so just know that they will be a bit more vivid in person. Especially the Juicy Papaya – that is a bold orange which looks beautiful for the summer. The Creamsicle is a bright nude, which sounds like an oxymoron but that's the only way I can describe it. Cherry-on-Top is a nice change from the fire engine reds I typically wear because it has a neutral/brown undertone and looks great as a daytime red. I already have my eye on
Pink Grapefruit
and
Sweet Guava
as my next purchases. Frankly, I wouldn't be surprised if I end up getting the entire collection. This is a texture that I can justify having take over my collection.
Have you tried these new Lip Parfait Colourbalms?  I would love to hear your thoughts on them!
Have you entered my NUDESTIX giveaway??!! Enter here.