Details on the Nordstrom Anniversary Sale 2023
The
Nordstrom Anniversary Sale
is just around the corner so I thought I would share some info on the sale + some FAQ's for those new to the sale.
Here are the dates that you need to know: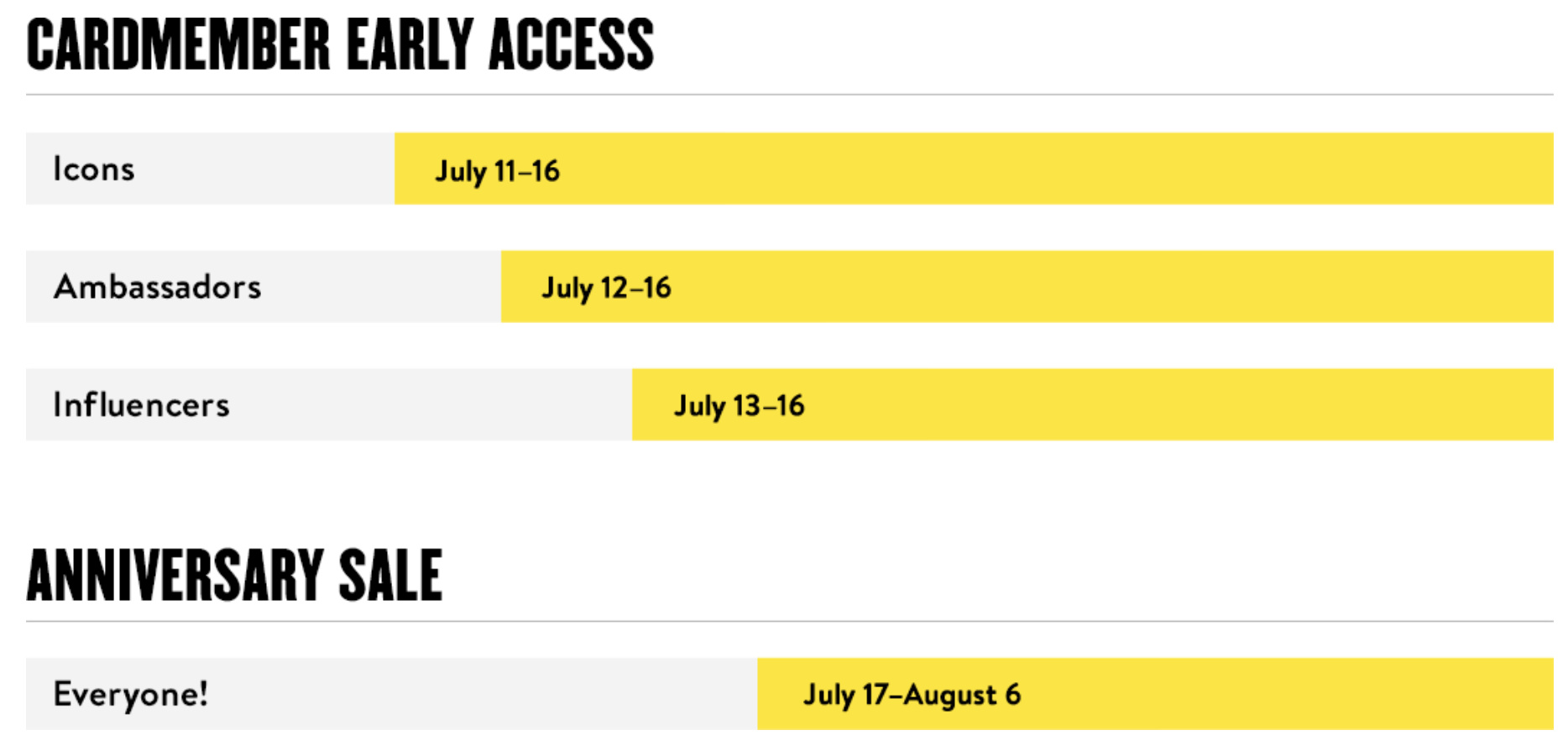 Here are a few FAQ's about the Nordstrom Anniversary Sale:
1. What is the Nordstrom Anniversary Sale? It's a once a year sale when Nordstrom brings in all new fall/winter merchandise and marks it down for a few weeks.
2. How can I shop the Nordstrom Anniversary Sale early? In order to have early access to shop the sale, you need to be a Nordstrom card holder. You can sign up for one here and unlock a $60 bonus note for use on a future purchase. *subject to credit approval.
3. How can I find out my card status? When you sign into your Nordstrom account, your status will be available there.
4. Where can I get a Nordstrom card? You can sign up for a Nordstrom card here. You do not need a card to shop the sale when it is open to the public, but you must have a Nordstrom card in order to shop the sale early.
4. What time will the sale start this year? Shopping begins at 12am EST
5. Can I preview what is going to be on sale? Yes! All items will be available to preview on June 29th.
6. Is it better to shop in-store or online? I shopped both ways last year and I personally prefer to shop online because it's a bit more relaxing and less chaotic than it can be in store.
A few tips on shopping the #NSale:
Double your rewards

: If you are a cardmember, use a Personal Double Points Day to earn 2X the points on any day you choose.

Free shipping

: You get free shipping and free returns on all your purchases.

Stock up on your faves

: The #Nsale is a great time to stock up on the things you use or wear regularly.

Contactless Curbside Pickup

: This is a great way to pick up your sale purchases without ever having to go into a store.

Invest in fall/winter basics

: It may be the middle of summer right now, but now is a great time to build up your fall and winter wardrobe and ensure you get all the best pieces.
I'll be linking all my Nordstrom sale outfit posts and YouTube videos here so you can access them all in one place.
For now, you can see all my content from last year and the years before here.