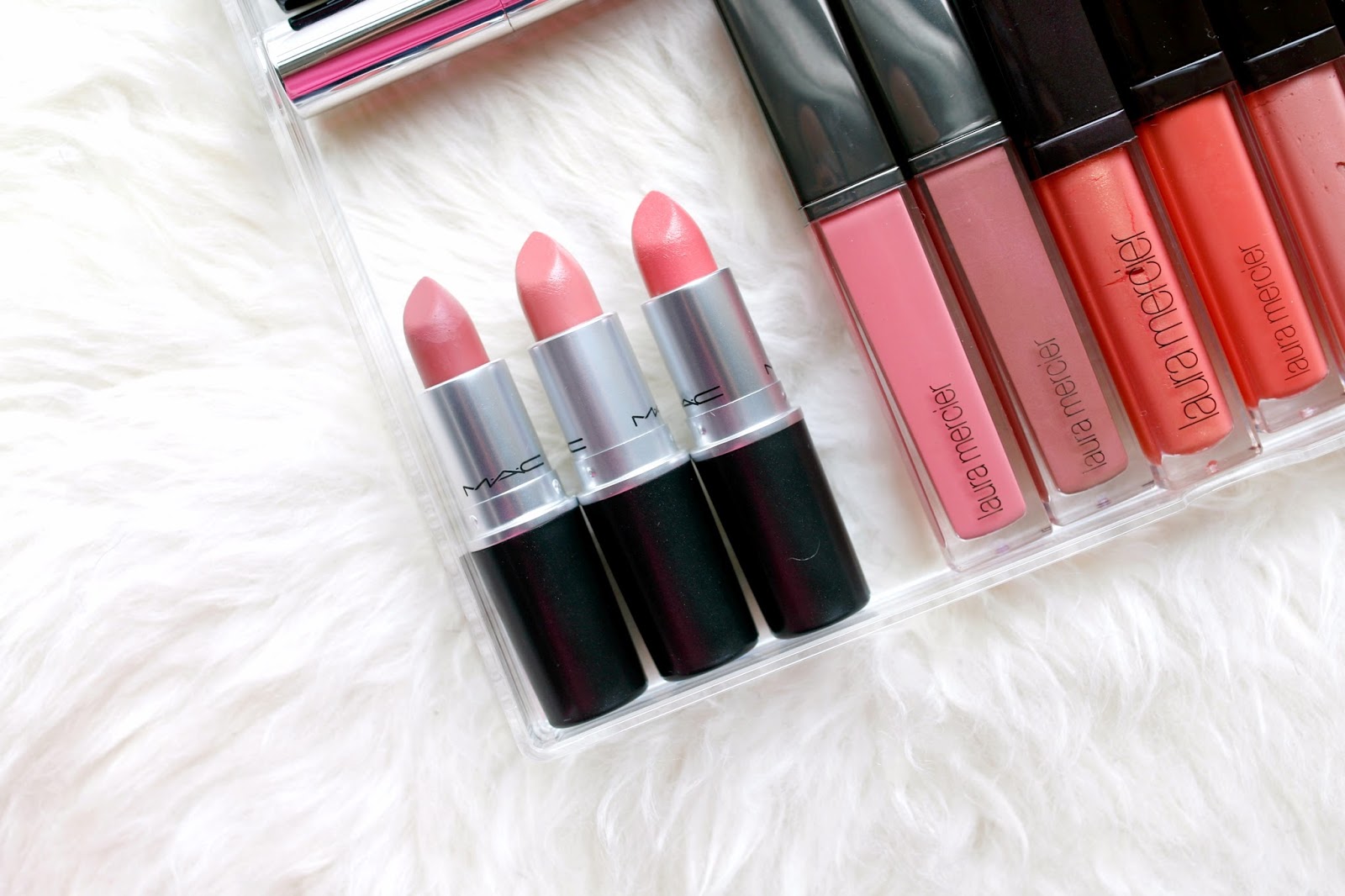 It has been a lonnnnnng time since I picked up any new MAC lipsticks….or MAC anything for that matter. I worked for them more than 10 years ago and left with so much gratis and enough MAC makeup to last me a lifetime! LOL But I finally took in a bunch of my old products to recycle for their Back 2 MAC program and picked up 3 lip shades that I have never had before. I didn't think it was possible since I have had just about every nude or neutral shade MAC has ever made, but I was managed to hunt and peck through the entire unit until I found these 3.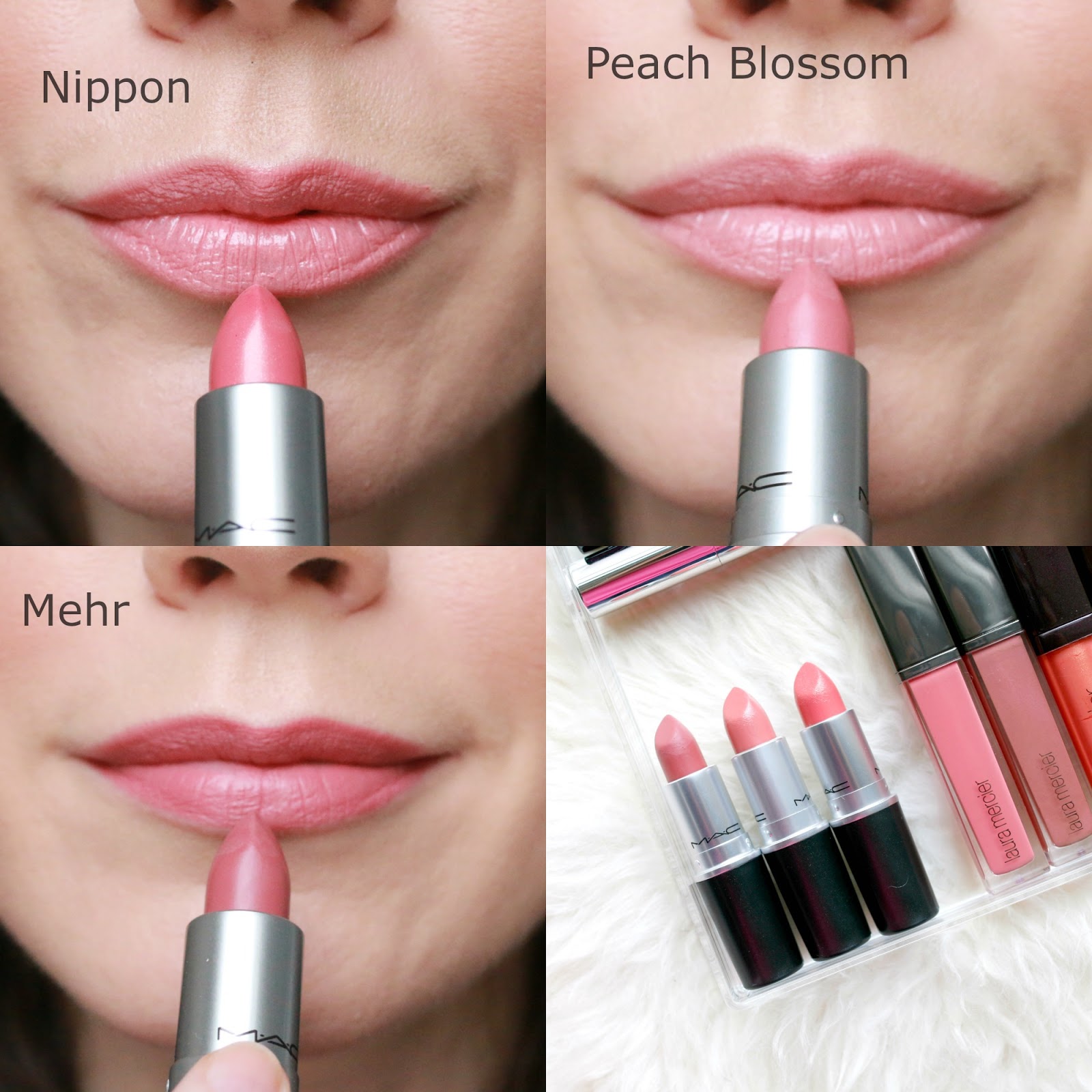 I have heard a ton of people talk about
Mehr lipstick
and while I am not one for the whole "90's lip" look, this is the closest I will ever get to it. It's a matte dusty rose but looks absolutely beautiful with a light eye and brightly colored cheeks. (I will have a tutorial coming soon with this look!)
Peach Blossom
was the next one I grabbed and it is more of a true fleshy/peachy nude. I would prefer this with a deeper, smokey eye to create some contrast. Wearing shades that are too pale when I already have pale skin is not the most flattering look for me – my face looks lifeless. Not cute.
Nippon
was a bit deeper and more coral (though the lighting in the above pic makes it look paler than it really is) and is the perfect color to keep in my bag because it looks great with any eye or cheek combo. To be honest, MAC lipsticks are not my favorite and can be quite drying (no matter the formula), but I can't deny that they have some of the best colors out there. From bold to brights to nudes, there is always a shade to match exactly what I'm looking for. 
What are your favorite MAC lip colors? Leave me a comment below and let me know!