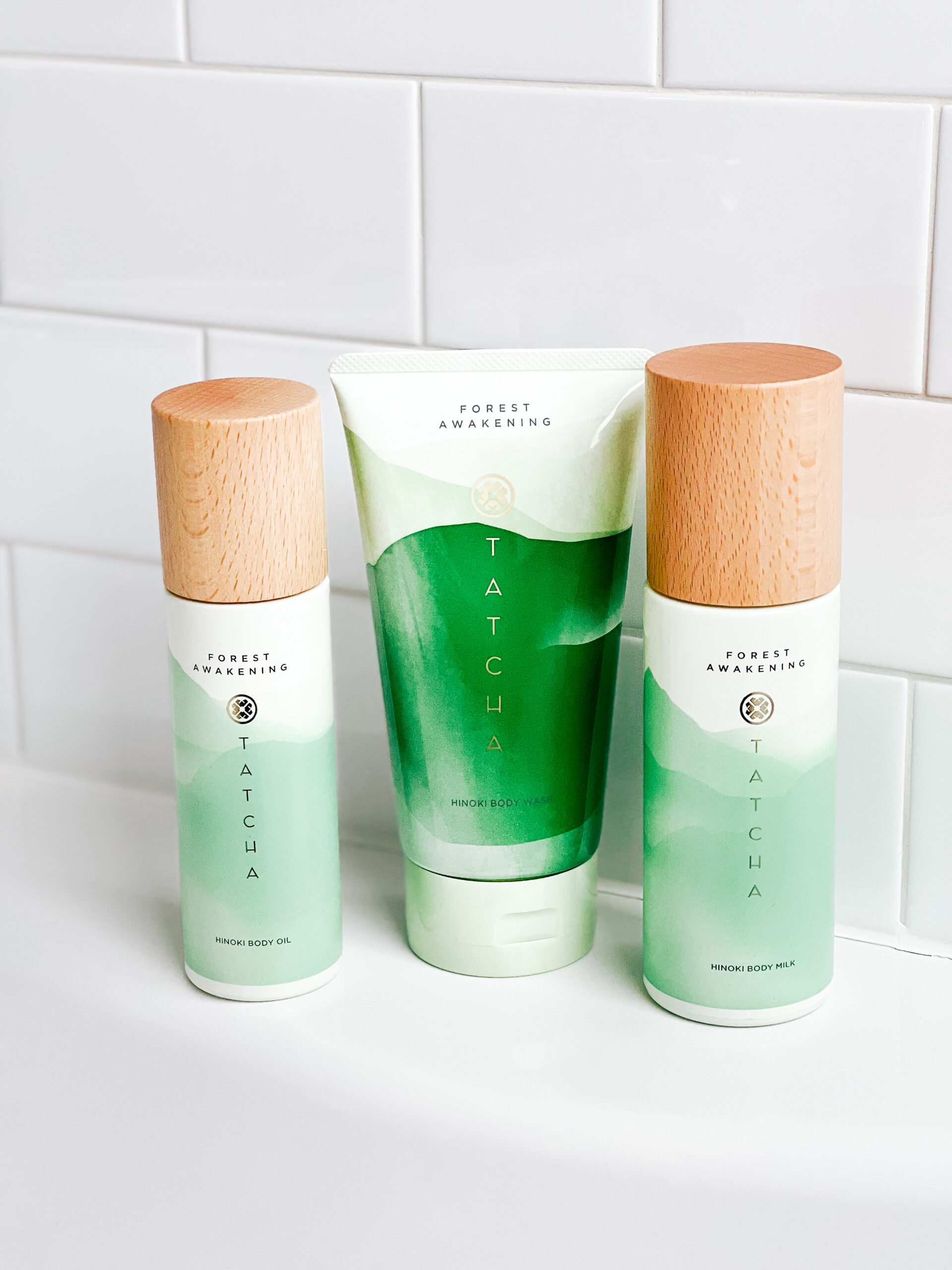 Tatcha just released a new body care line and it is so luxe and spa-like! The scent is a woodsy citrus scent that smells both calming and invigorating at the same time.
1. Tatcha Hinoki Body Milk – The Body Milk feels more like a gel cream and it is absolute heaven! Cooling, hydrating and makes my skin feel so soft.
2. Tatcha Hinoki Body Oil – I have been reaching for the Body Oil more frequently now that it is getting colder and love putting it on wet skin after my shower. It absorbs nicely and doesn't leave my skin feeling greasy or oily.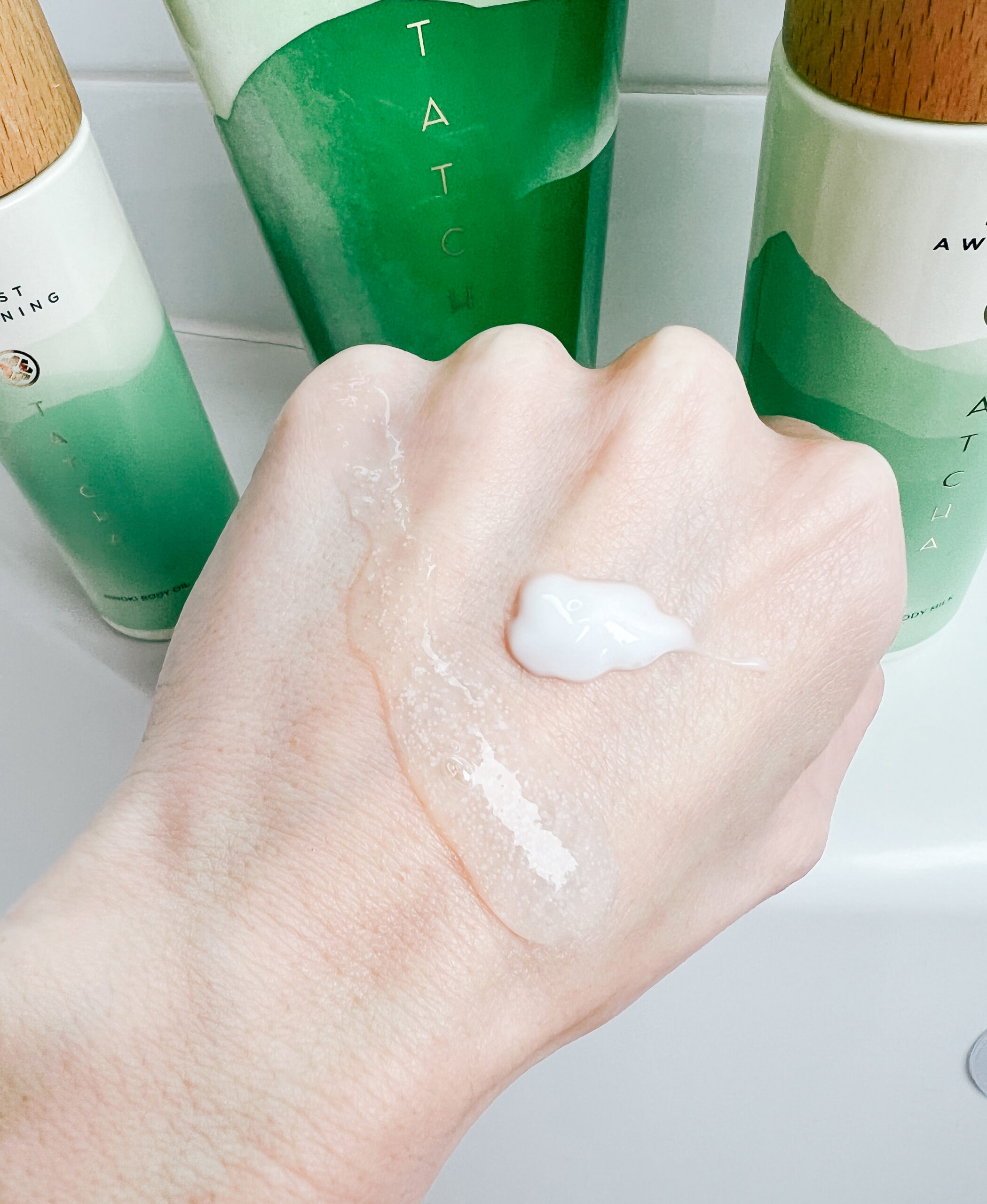 Swatches from left to right: Body Wash and Body Milk
3. Tatcha Hinoki Body Wash – This is both a body wash and slight exfoliator in one. The exfoliation is very gentle and definitely ok to use everyday.