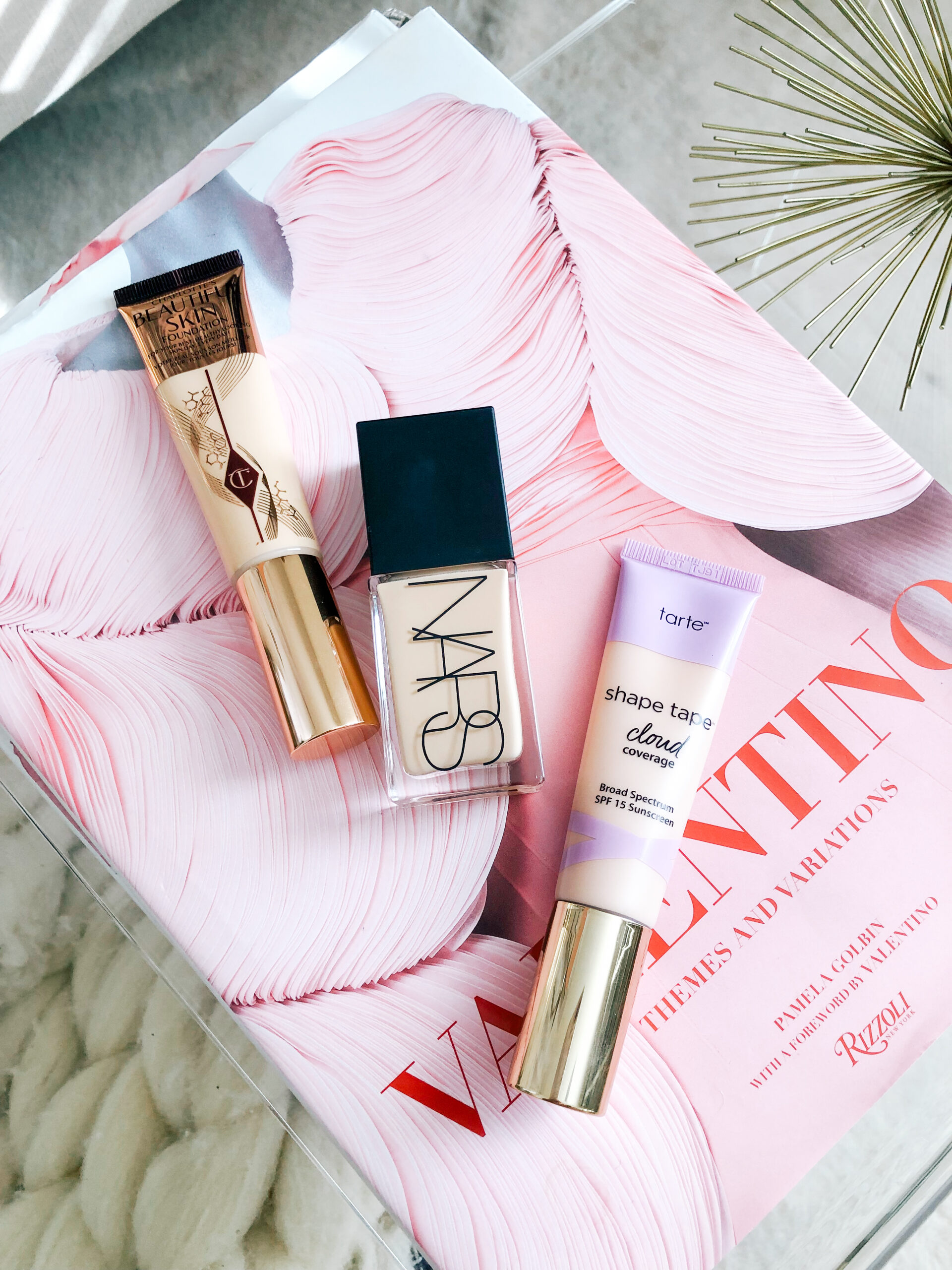 There have been a ton of new foundation launches since the beginning of the year and I've been testing a few. Two were not a hit and one was a total love!
1. NARS Light Reflecting Foundation – Besides the NARS Soft Matte Foundation, not too many of the NARS foundations are a hit for me. This one started off flawlessly and made my face look AMAZING! It gives medium coverage and instantly made my face look perfect. It minimized imperfections and really blurred and smoothed my complexion. It wore quite well throughout half of the day, but towards the end of the day it began looking cakey and patchy in certain areas. The finish is natural though it did get a tad shiny as the day wore on but nothing too much. Overall I couldn't seem to make it work for me as an all day formula. However I did receive many messages from readers that loved this formula and said it worked really well for them so it's definitely worth a try if you have been intrigued by it.
2. Charlotte Tilbury Beautiful Skin Foundation – I'm a huge Charlotte Tilbury fan and was so excited to try this new foundation launch. Sadly I liked it even less than the NARS. It gives light to medium coverage and a subtle natural finish. It is supposed to blur imperfection and give a similar look to the NARS but the NARS does a much better job at blurring and smoothing out the complexion. After only 4-5 hours, this began to pull apart and fall into my pores which was not cute. I tried a few different ways to make it work but nothing seemed to help. Sadly this was a miss for me.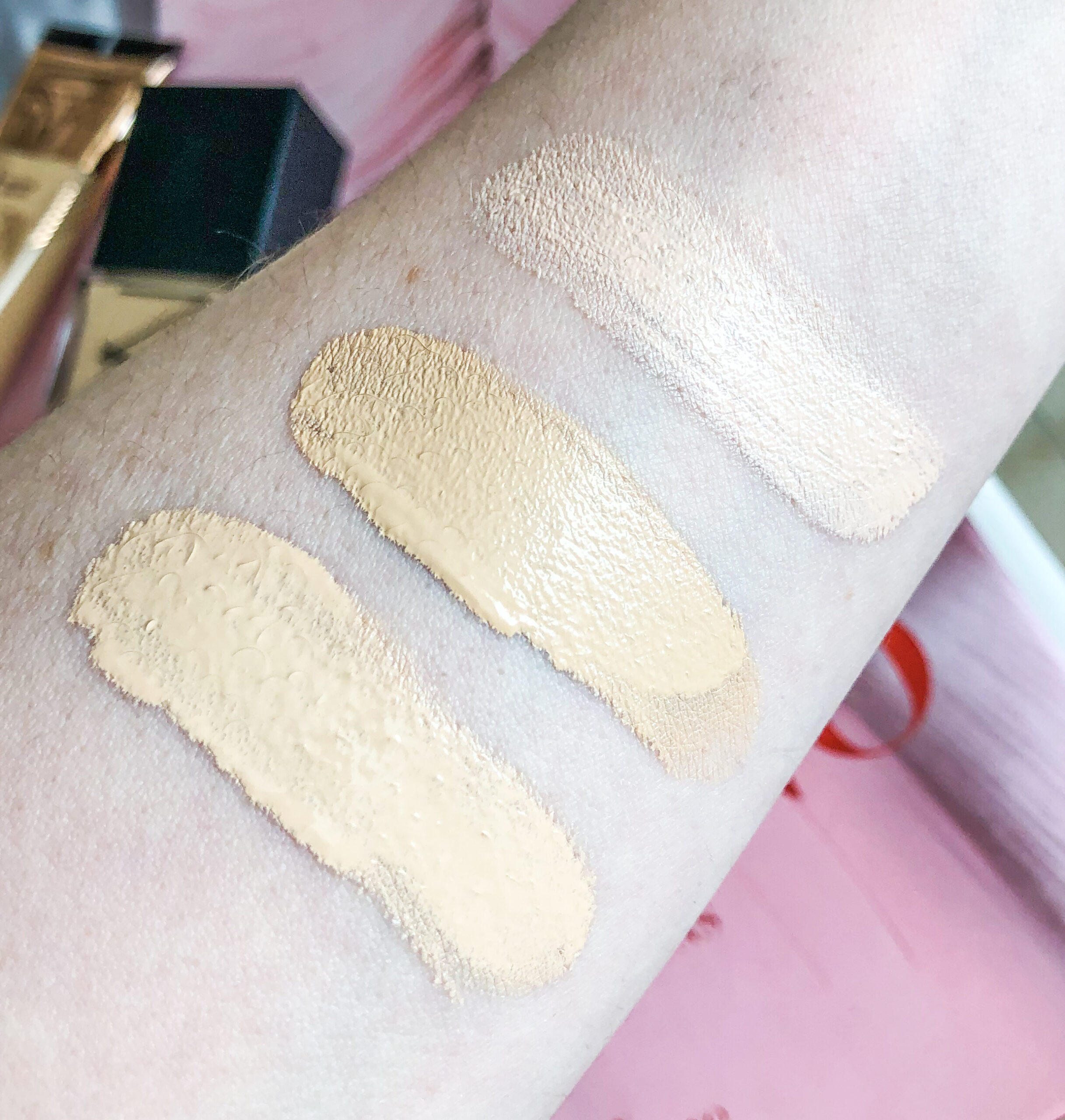 Swatches left to right: Charlotte Tilbury in 2 Neutral, NARS in shade Deauville and Tarte in shade 12N Fair Neutral
3. Tarte Shape Tape Cloud Coverage – As with almost everything I try from Tarte, I LOVED this foundation. Their products work so well for me and I am always happy with everything I try from them. The coverage on this is a tad lighter than the NARS and Charlotte Tilbury but still manages to cover quite nicely. It evens out the complexion and covers what I need it to cover. It feels like NOTHING on the skin and is so weightless. It's a natural matte finish though I will probably set my t-zone with powder when it gets a bit warmer. It wore beautifully all day long and never broke apart or looked patchy. It says that it is a buildable formula but to be honest, I couldn't build it up that much more than light coverage.