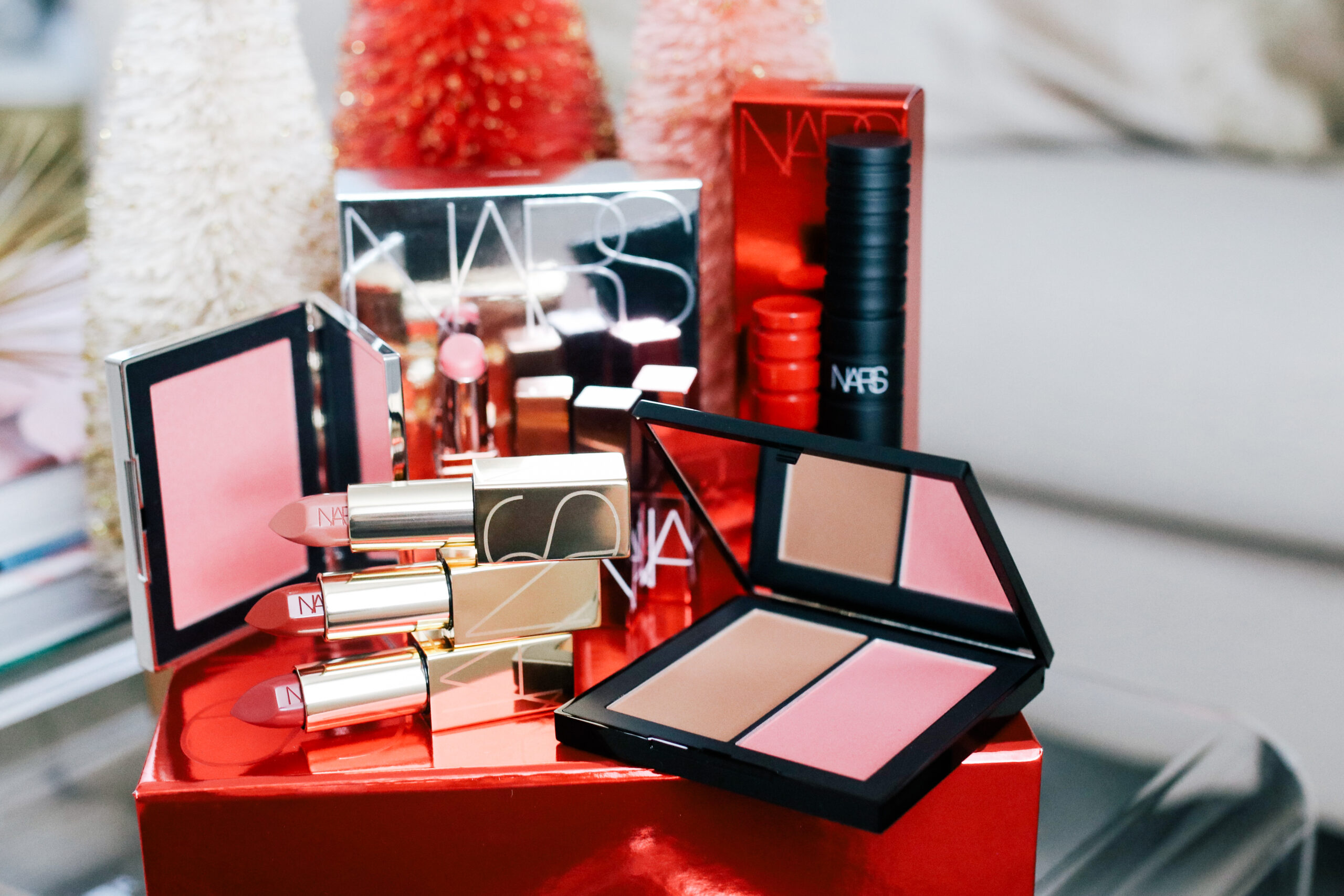 NARS just launched their new holiday collection and I have some of the sets to share with you in today's post! I absolutely love how neutral and versatile these sets are featuring some of their top sellers.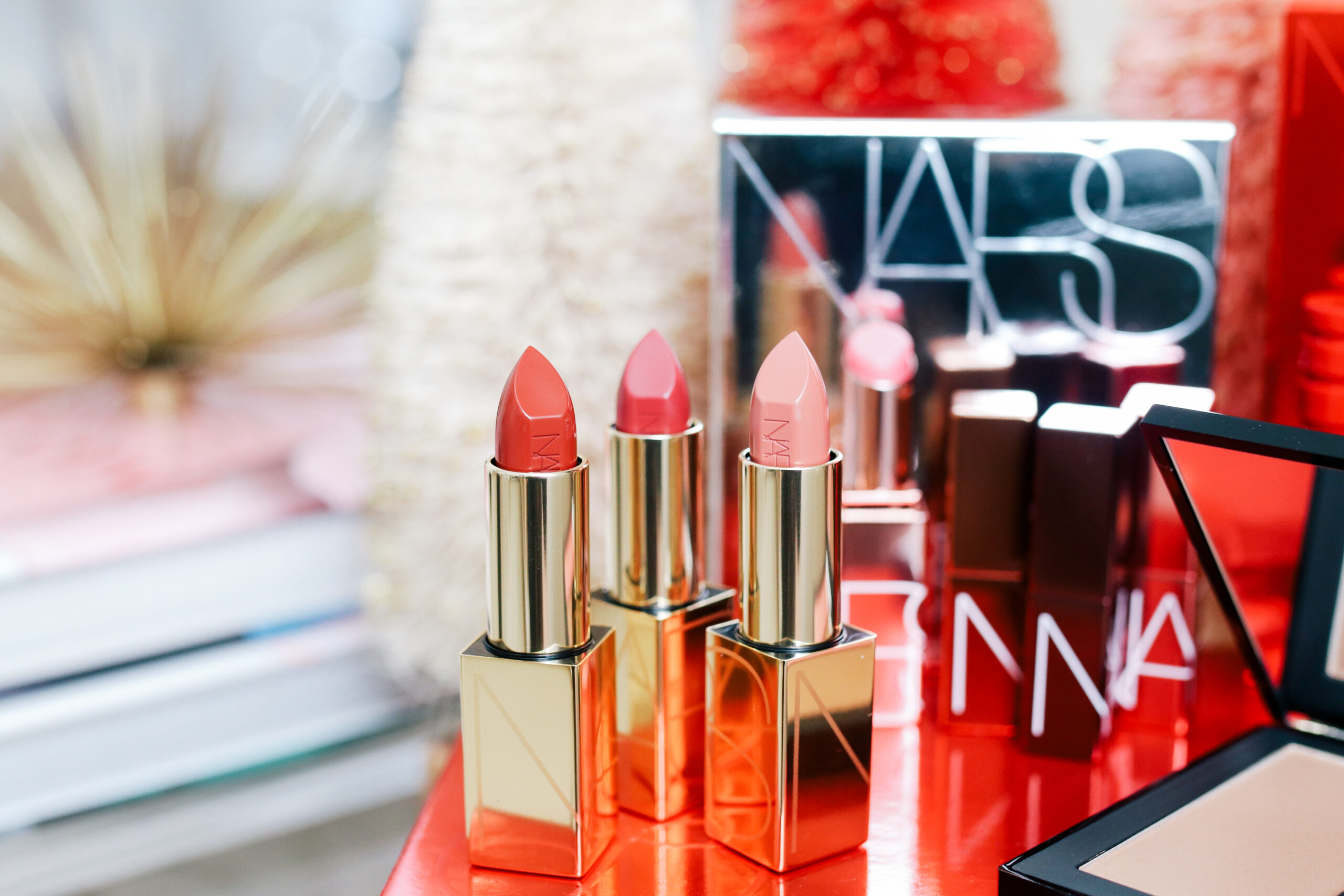 1. VIP Audacious Lipsticks – They released five limited edition shades in their popular Audacious lipstick formula and I received three. I have Barbara, Mona and Audrey. They all have intense pigmentation, give full coverage and last almost all day long!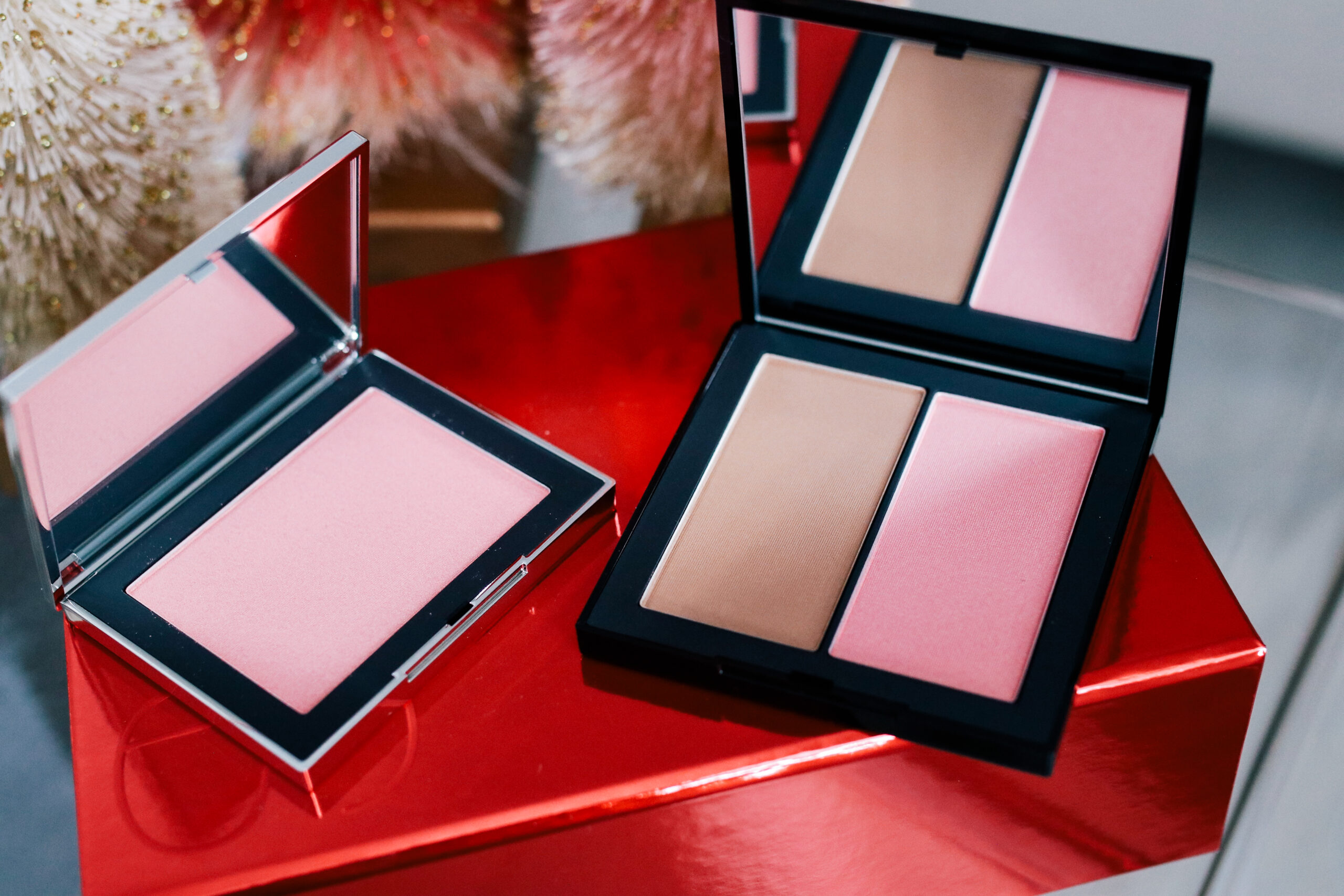 2. NARS Orgasm Blush Jumbo and Iconic Glow Cheek Duo – I've been wearing NARS Orgasm blush for almost 10 years so these sets were my absolute favorite. A jumbo size of the classic Orgasm blush and a duo of the Laguna bronzer and Orgasm blush.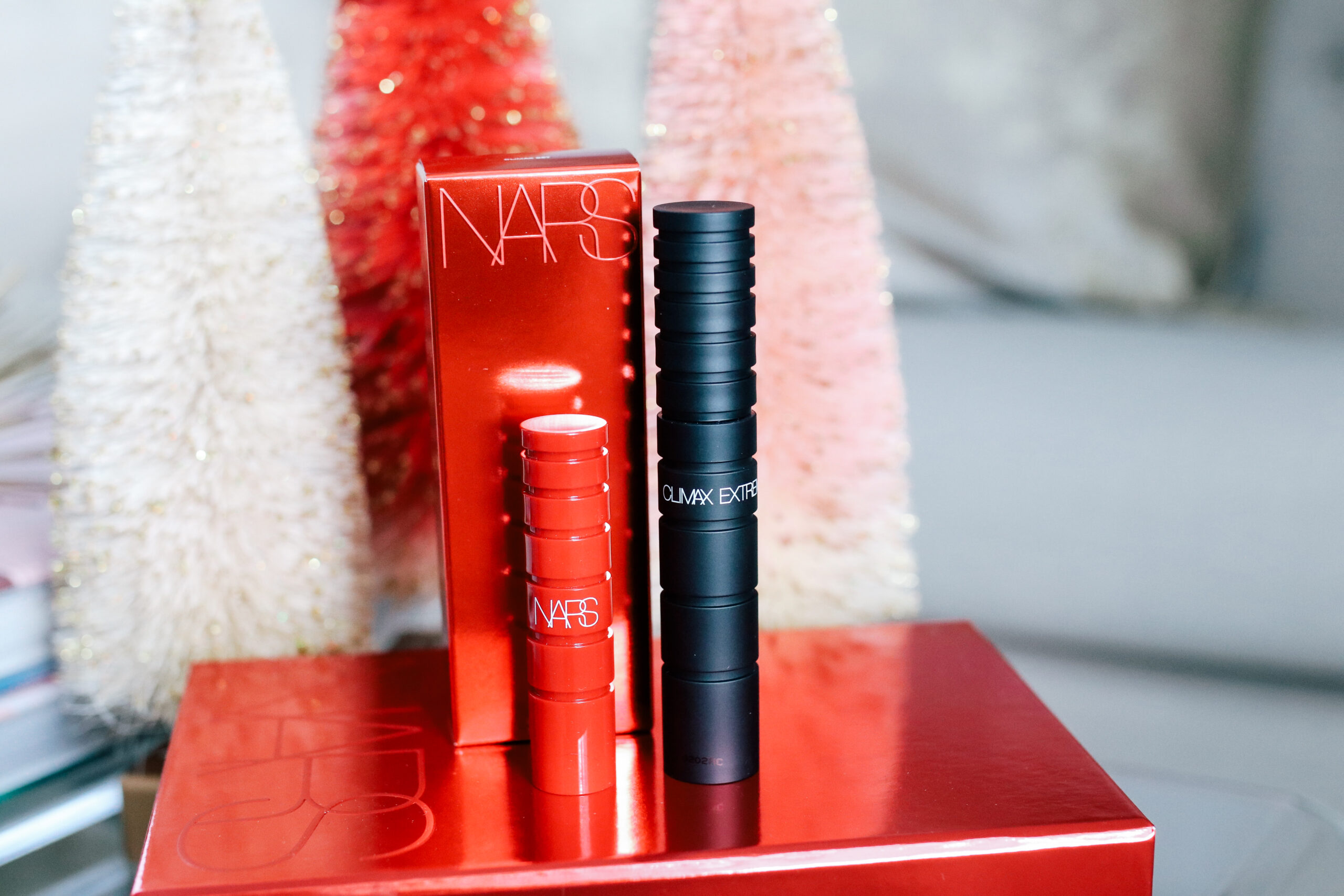 3. NARS Climax Set – This set features a full size of the Climax Extreme Mascara and a mini of the original Climax Mascara.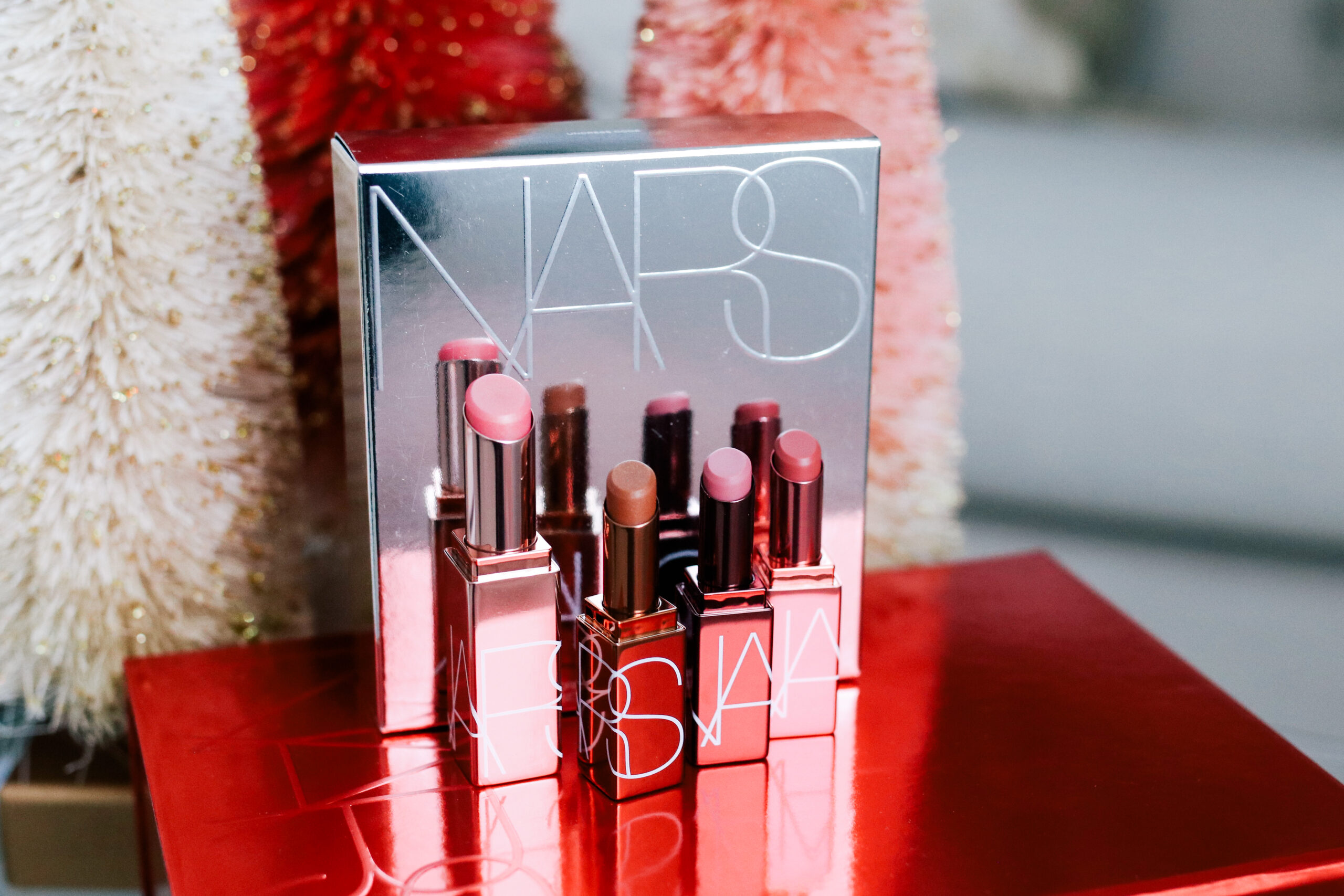 4. Undress Code Lip Balm Set – The Afterglow Lip Balms are great for a barely-there lip with tons of moisture. My personal favorite is Dolce Vita.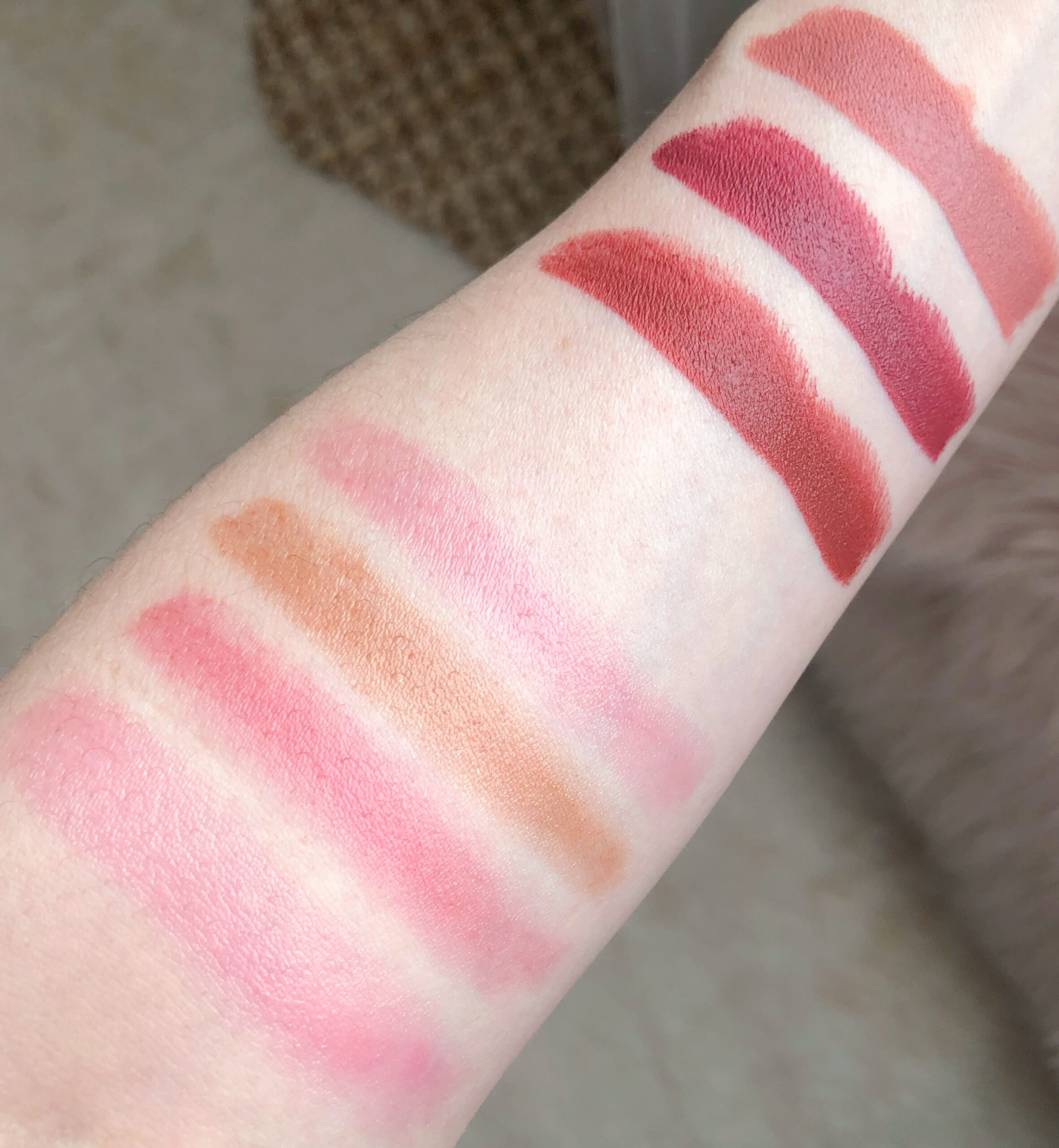 Swatches from left to right: Orgasm, Dolce Vita, Laguna and Fast Lane // Swatches from left to right: Mona, Audrey and Barbara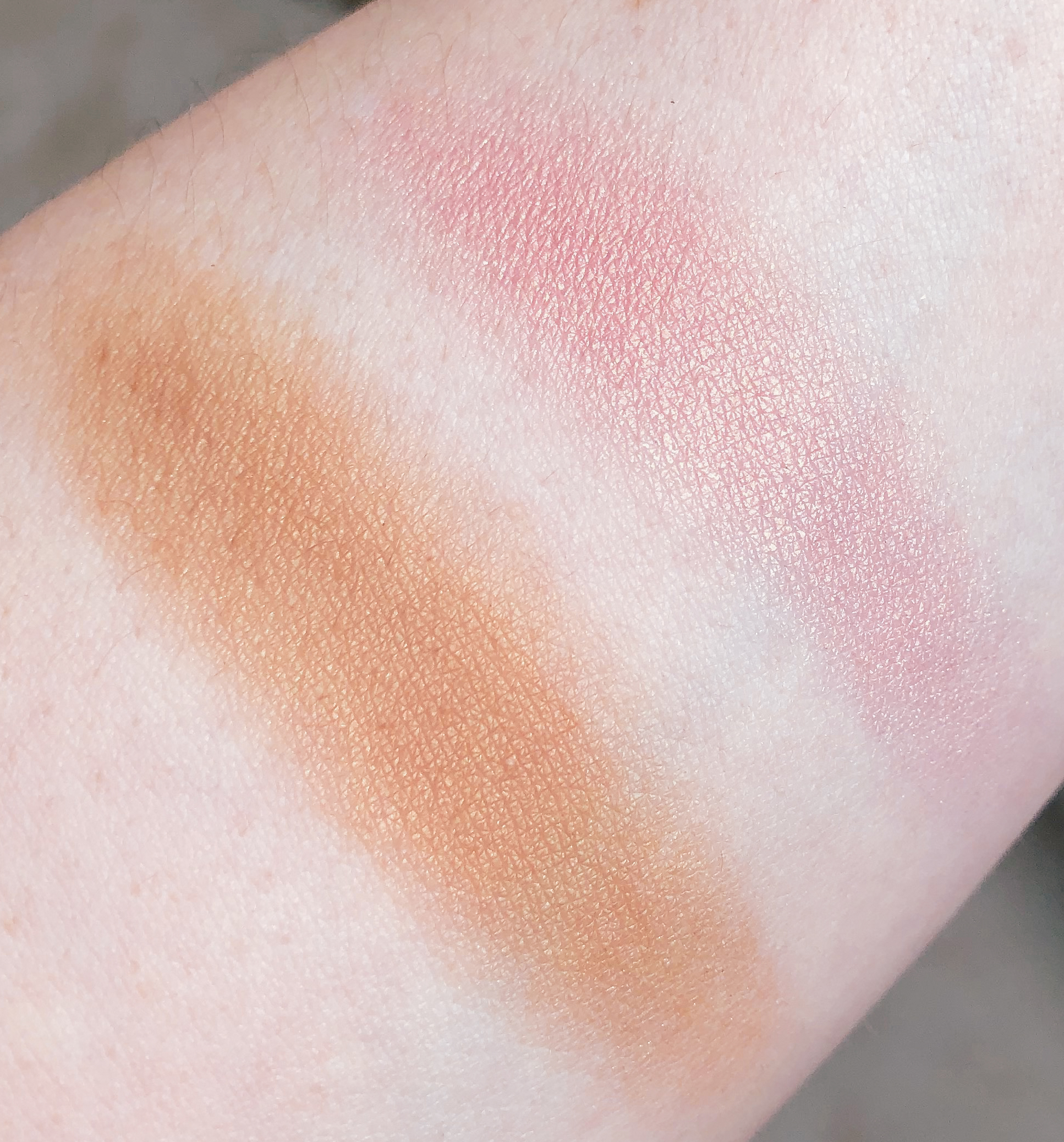 Swatches from left to right: Laguna Bronzer and Orgasm Blush