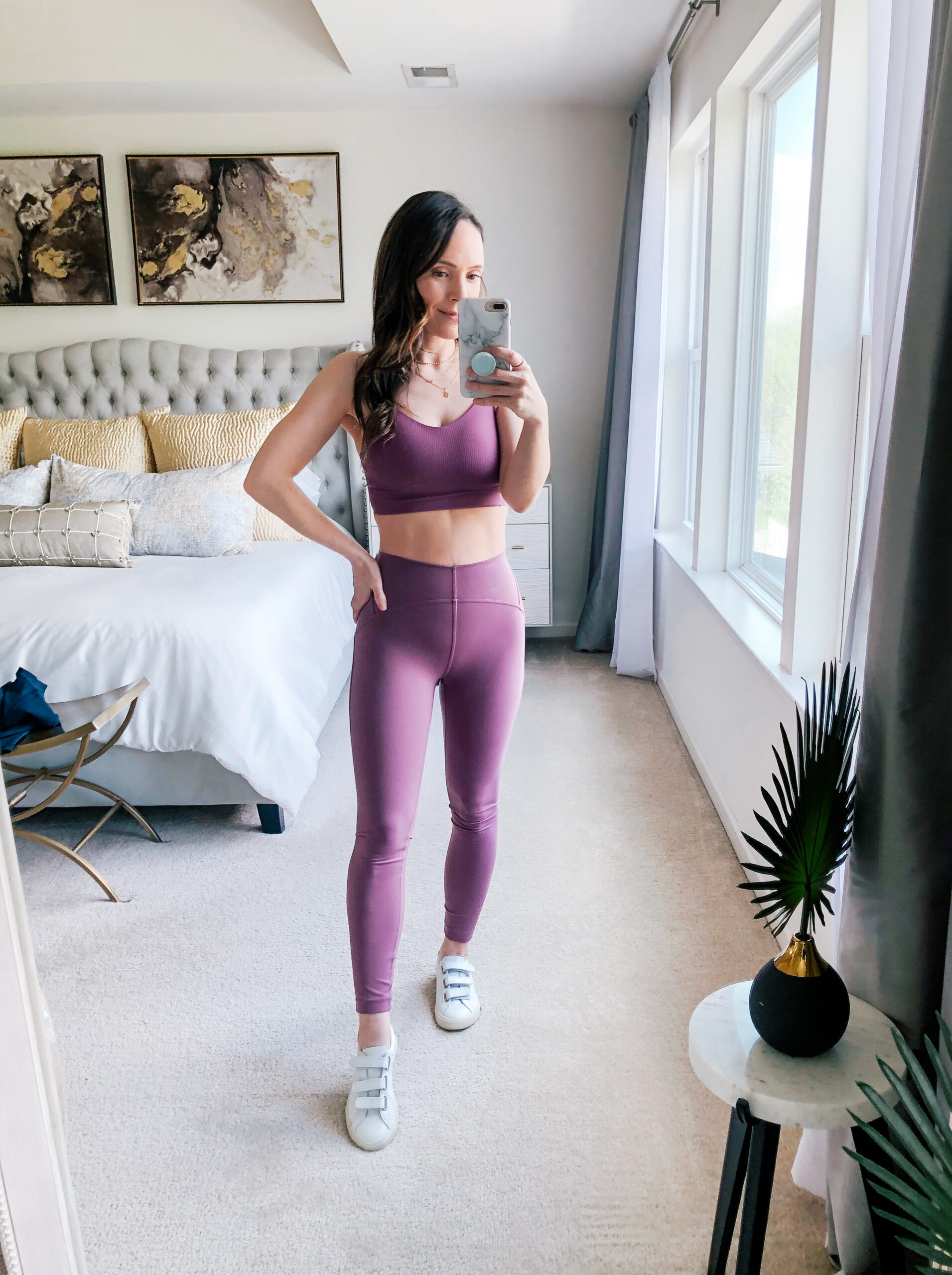 1. Like A Cloud Ribbed Longline Bra in Vintage Plum – As someone that only does low impact workouts, this sports bra is SO comfortable and perfect for those kind of activities. I am a 32DD and ordered a size 6. This bra is actually comfortable enough to wear daily under my clothes – it's a huge hit for me!
2. Instill High-Rise Tights 25″ in Vintage Plum – I am normally an Align leggings lover, but wanted to try other styles from Lululemon. They are definitely thicker than the Align style but still very comfortable and supportive. The website says they are designed for yoga or more low impact activities but they stay in place very well so I think they could work for more strenuous activities as well. I am usually a size 25 in jeans and ordered the 4 which fit really well.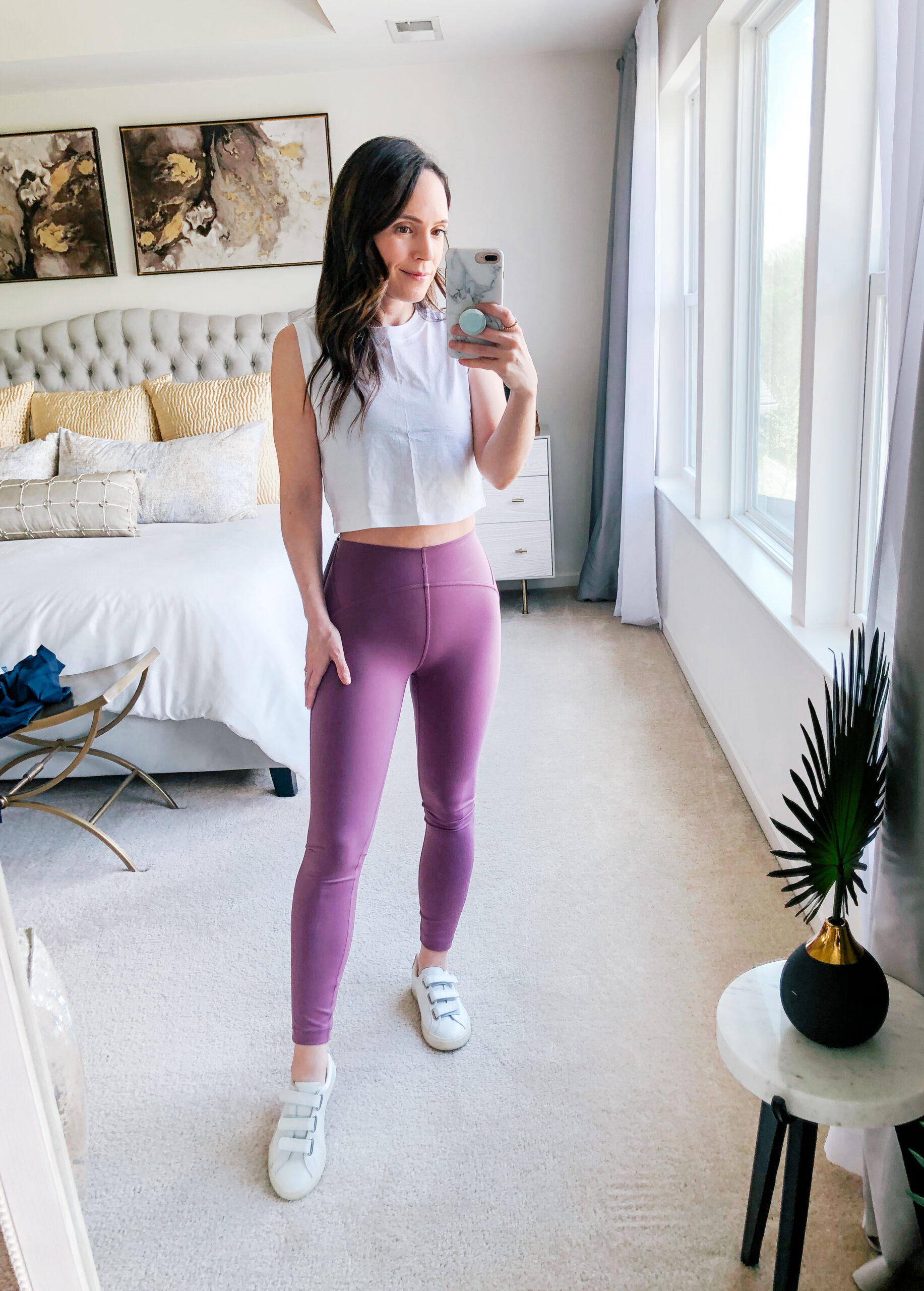 3. All Yours Cropped Cotton Tank Top – I wanted a simple cropped tank to wear for workouts but also with casual outfits and LOVE this one. It does run a tad small in my opinion. I ordered a size 2 and will be returning it for a size 4.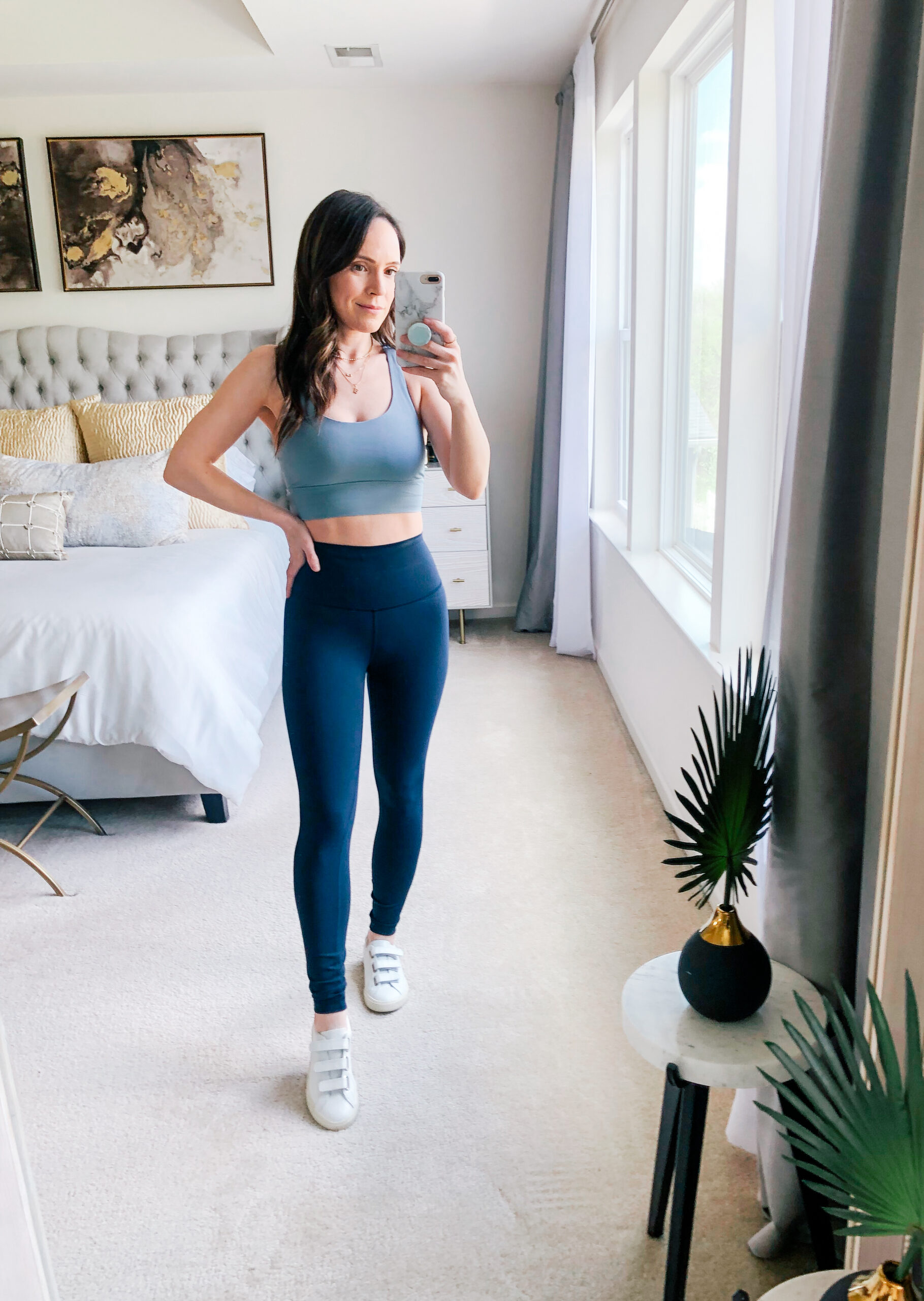 4. Energy Longline Bra in Chambray – For those that need tons of support with their sports bras, this one is fantastic. I have had one in this style before and it really gives strong support. It runs a tad small in my opinion so I am thinking about exchanging this size 6 for the size 8. But overall I love this bra.
5. Wunder Train High Rise Tights 25″ in True Navy – I can't believe I've never tried the Wunder style before but I really liked these. I thought I ordered the Wunder Under but these are more for training. A tiny bit heavier than the Instill but still very comfortable and supportive. They are designed to dry quickly if you are sweating which I like and are great for a more vigorous workout routine. The strange thing is that they seem to run a tad bit longer than the Instill though I got the same 25″ inseam. Overall I really liked these even though I tend to stick with more low impact workouts.
6. Veja Sneakers – Linking these for those asking but sadly they are an old style and are so hard to find! 🙁