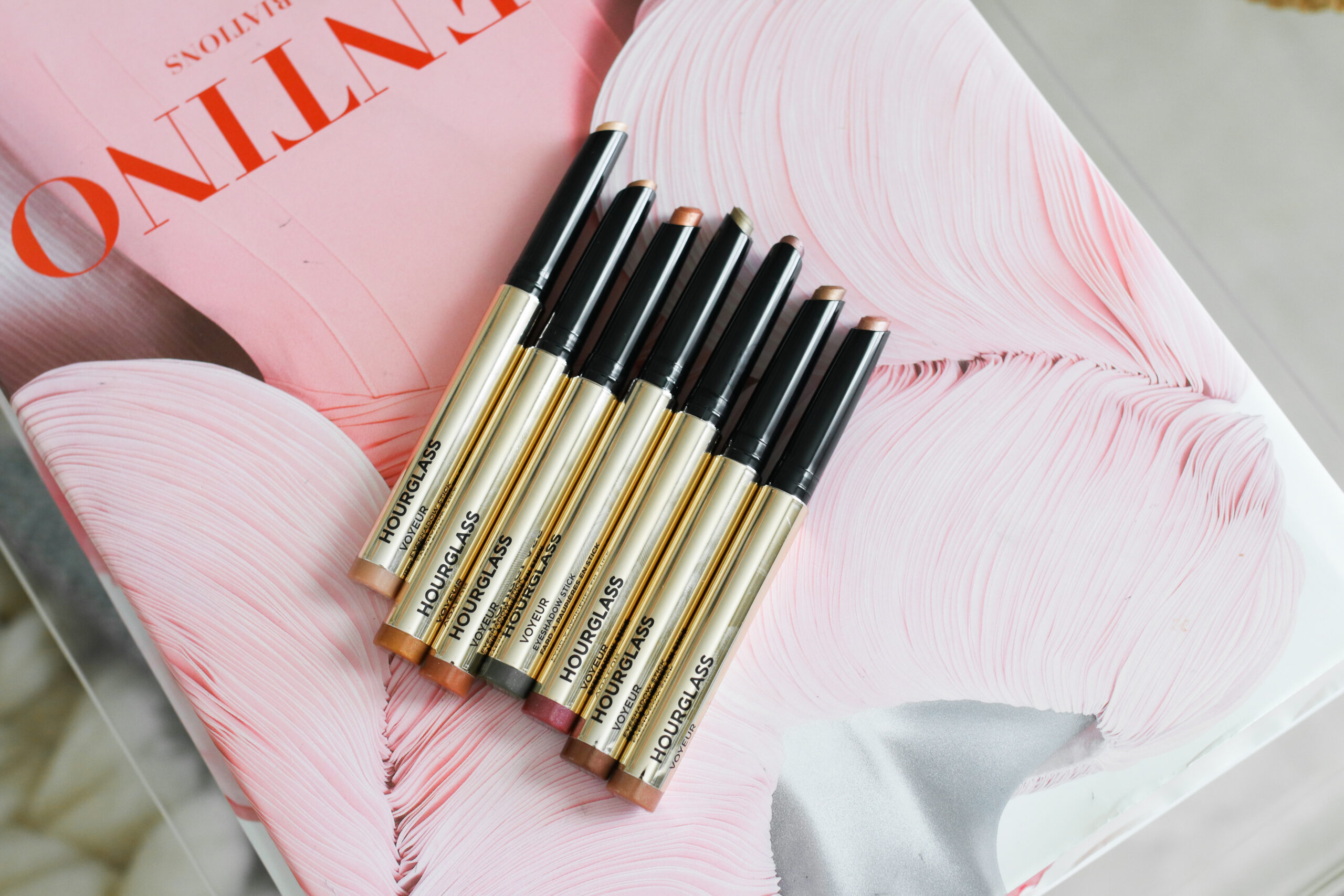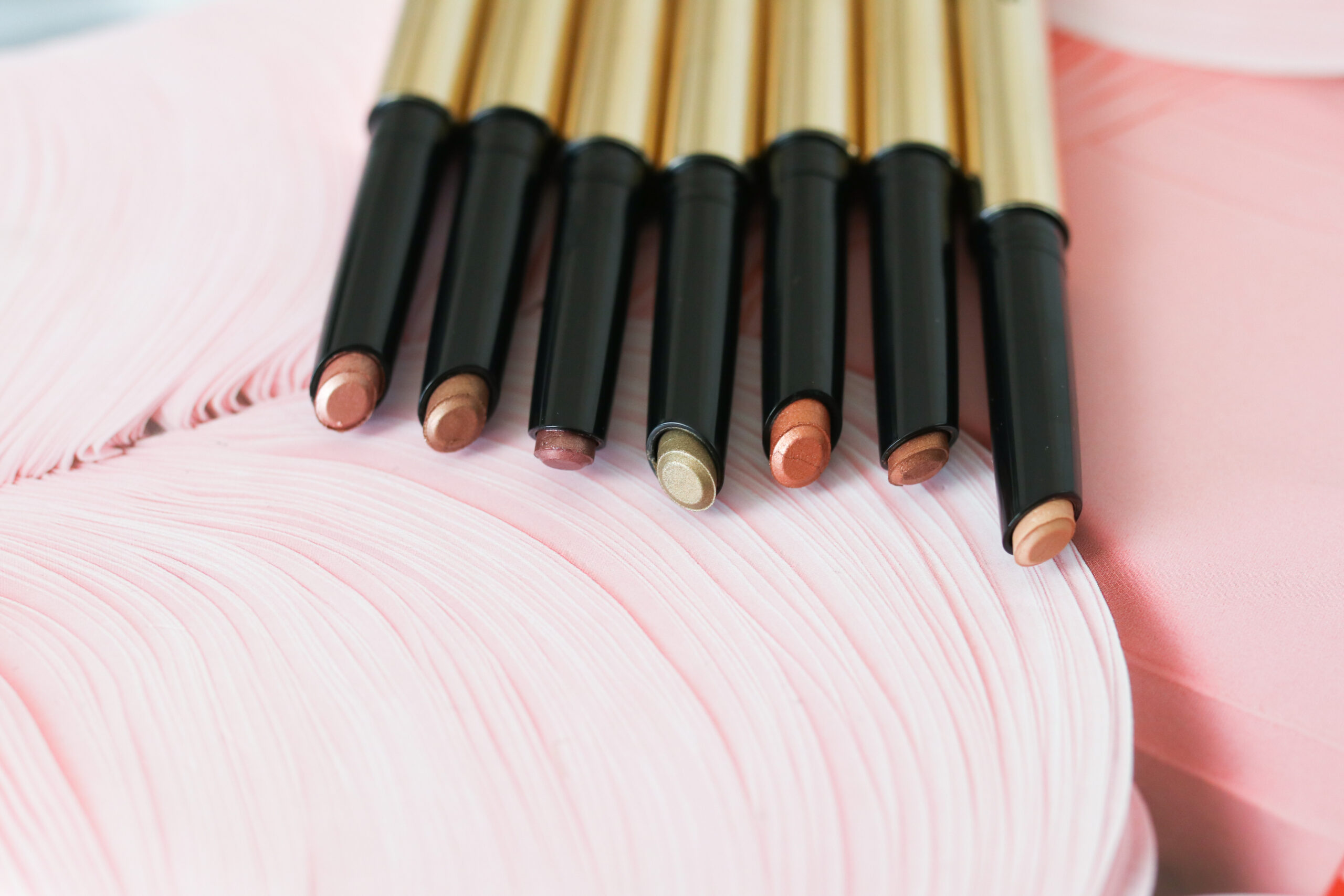 The excitement I felt when these new Hourglass Voyeur Eyeshadow Sticks launched!!!!! I LOVE a one and done eyeshadow look and eyeshadow sticks are perfect for this kind of look. All of the shades are neutral perfection with really great pigment. Initially when I swatched them, they look very shimmery and luminous. However when I wore them, they have a more satin finish and the shimmer is very subtle once blended out. I actually love this and find them to be so elegant and chic – a great everyday eyeshadow option for any age.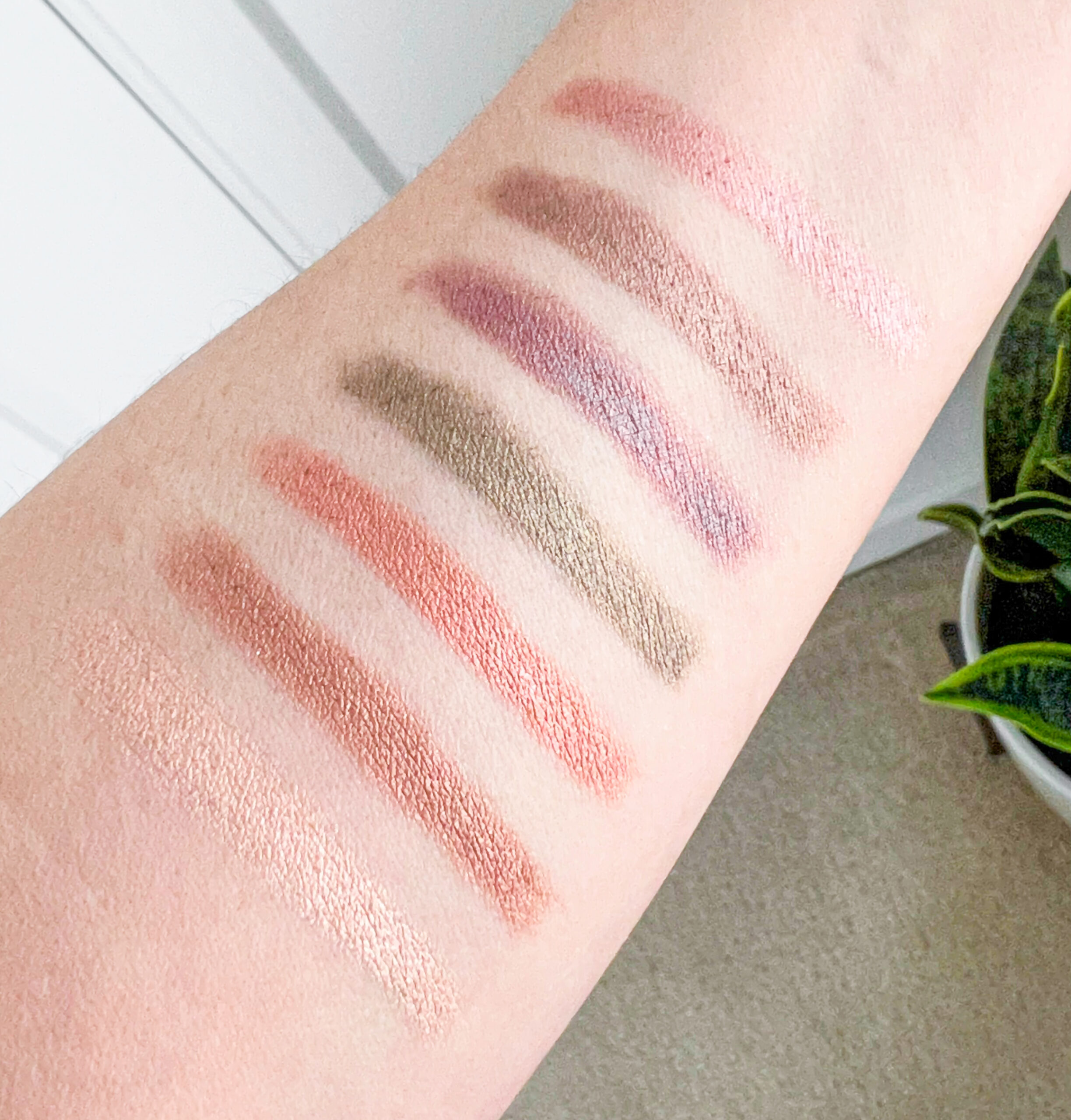 Swatches from left to right: Moon, Solstice, Phoenix, Aurora, Galaxy, Equinox, Prism
Since they are so creamy, they blend beautifully and because the shimmer is so slight, they don't make the eyelid look crepey or show texture. I wore mine all day (8+ hours) with absolutely no creasing. In fact, you will need a cleansing oil or balm to remove since these are very long wearing. The pigment is quite rich so while these could be worn under a powder eyeshadow, I find they look beautiful all on their own. I applied it directly onto the lid and then blend with my fingers. The coverage is SO EVEN!!! No patchiness or pulling on the lid, these simply glide on effortlessly.
These are a complete 10/10 in my book and have quickly trumped all my other eyeshadow sticks in terms of overall pigment and performance.