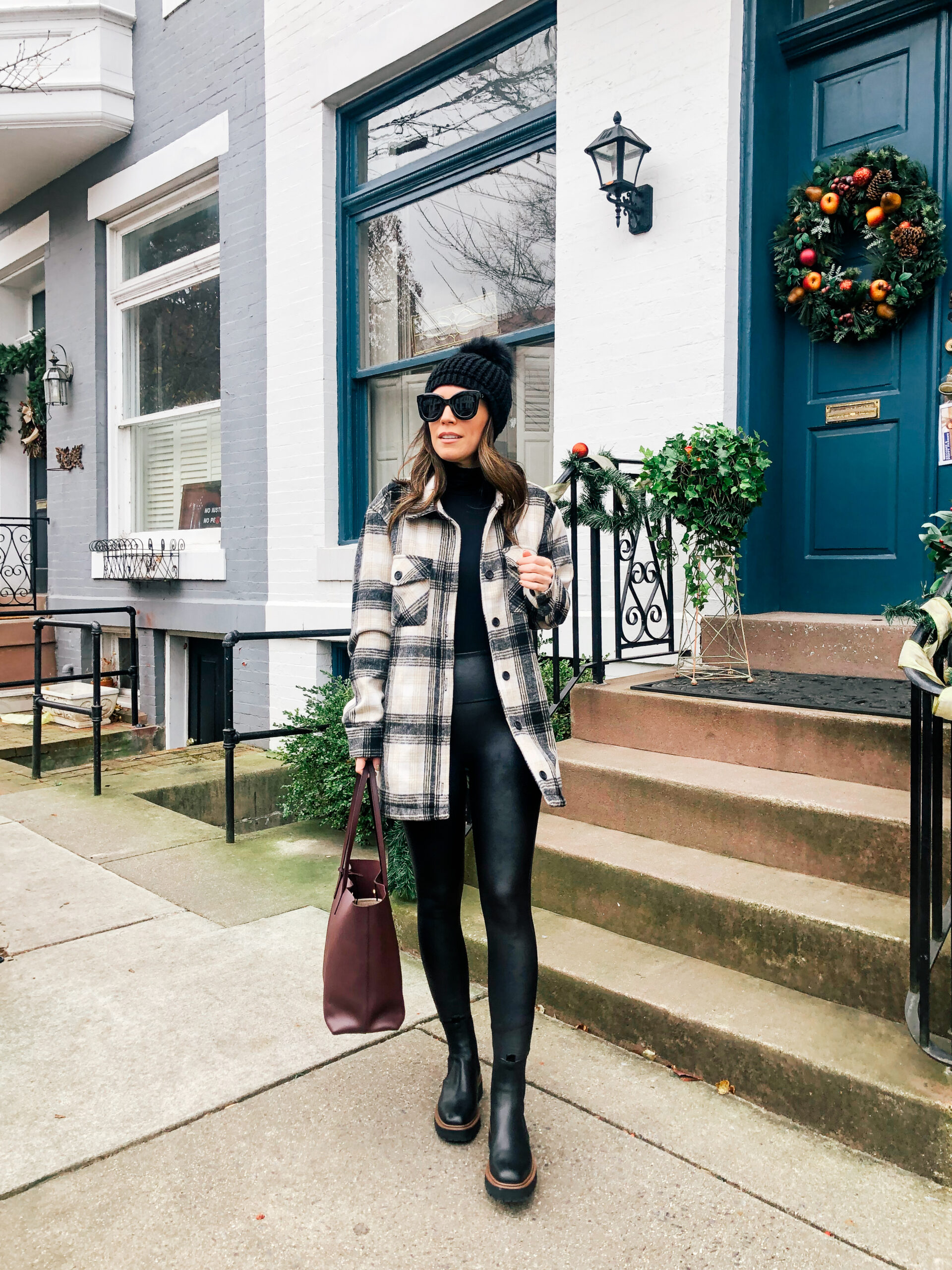 Shacket | Turtleneck | Leggings | Boots | Bag | Hat | Sunglasses
1. This cinchable fleece zip-up looks like the coziest thing ever!
2. OMG – this Barefoot Dreams oversized wrap!!!! I want one in every color!
3. Next up on my splurge wishlist are one of these boots. They are so chic and the styles are all so gorgeous.
4. I live for a poncho in the winter and this one is under $30 and perfect for my neutral lovers.
5. I have heard so many great things about these wireless bras.
6. If it's not leopard print, zebra print will surely do as well. LOL
7. The most simple and chic off the shoulder black sweater dress. So classic and timeless!
8. THIS FAUX FUR WRAP!! Wow, wow, wow! The most stunning piece to add to a holiday look.
9. If you are looking for new dinnerware, this black and white set is such a statement. (and under $60 for the entire set!)
10. Sephora is having a 20% off event beginning today until 12/12 – use code: GIFTEASY (only one time use) – here are some of my recommendations: this mascara is my current favorite, this cleansing balm has been a favorite of mine for 10 years, this is a must have nourishing moisturizer for winter and this lip balm is going to be in my Best of Beauty for 2021!
11. Nothing beats a classic camel sweater dress.
12. A major splurge but this winter white wool coat is gorgeous.
13. Such a good shacket – the black accent on the wrists is so flattering.