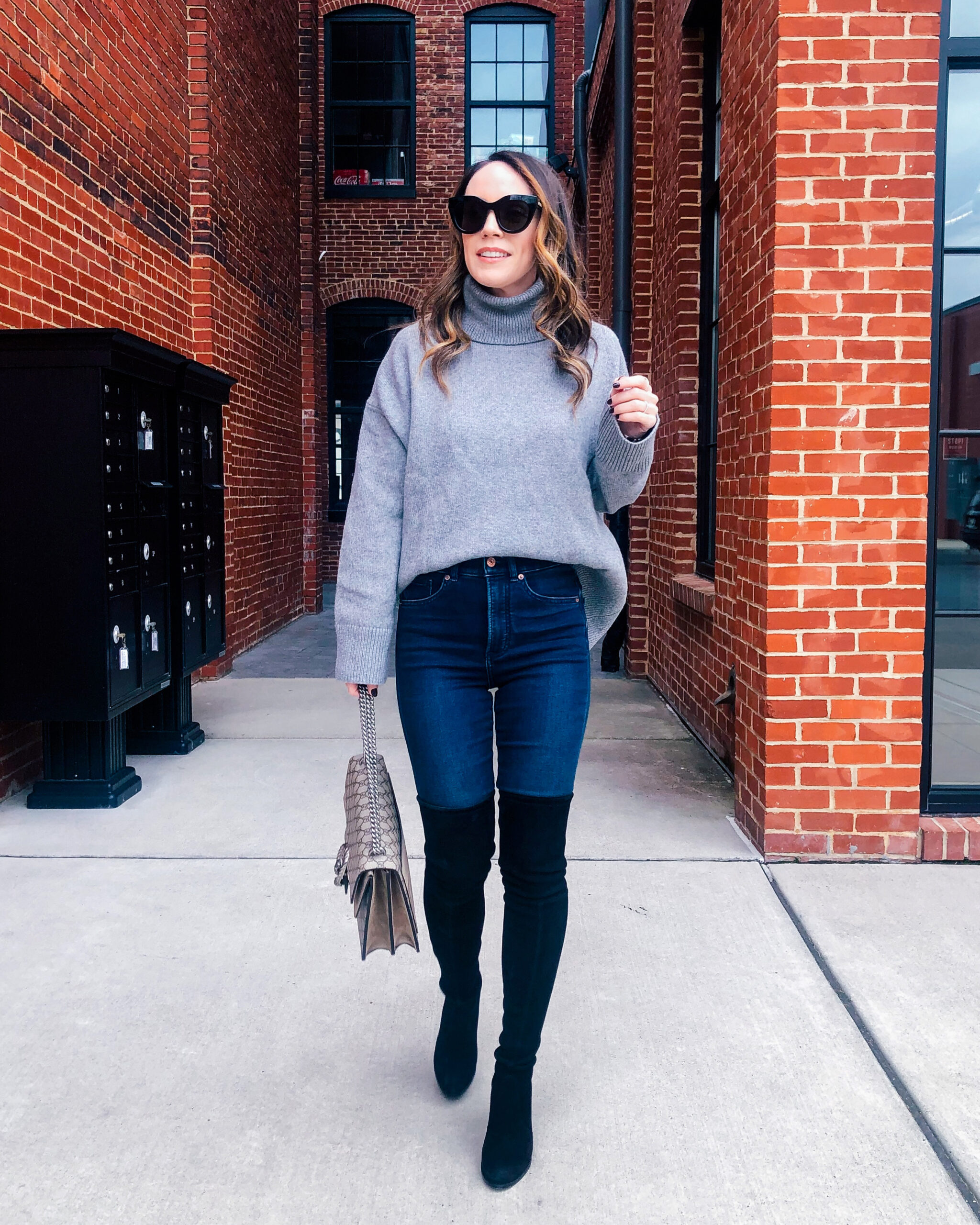 Turtleneck | Jeans | Boots (similar) | Sunglasses | Bag
1. A card case is a great gift idea and I love the look of this faux croc one!
2. This oversized sweatshirt looks insanely cozy.
3. I LOVE my Hydro Flask and they are on sale right now.
4. How chic is this oversized black and white check coat?!
5. If you are looking for some new art to add to your home, I love the look of Kim Christopher's work.
6. I really want one of these match cloches to keep next to my candles.
7. This is such a cute phone case!
8. This initial throw is such a fun piece to add to your bed or to give as a gift.
9. This loungewear set is a splurge but the print is the most perfect leopard print!
10. Embellished combat boots?! YASSS!!!
11. Sephora has their $25 off any $75+ purchase promotion happening now so I thought I would share a few of my recommendations: this cleansing gel is a favorite of mine, this is still my most used eyeshadow palette right now, I love this clear balm worn alone or layered over a lipstick and this hydrating mask is a must try!
12. Such a good classic coat to have in your closet – this cocoon coat is so chic.
13. These look like the perfect baskets to have around the house to store blankets, toys or any other random things.
14. For the makeup lover in your life, these makeup brushes are a great gift idea (and on sale!).
15. I'm really intrigued by this pore extractor and curious if it's worth investing in!