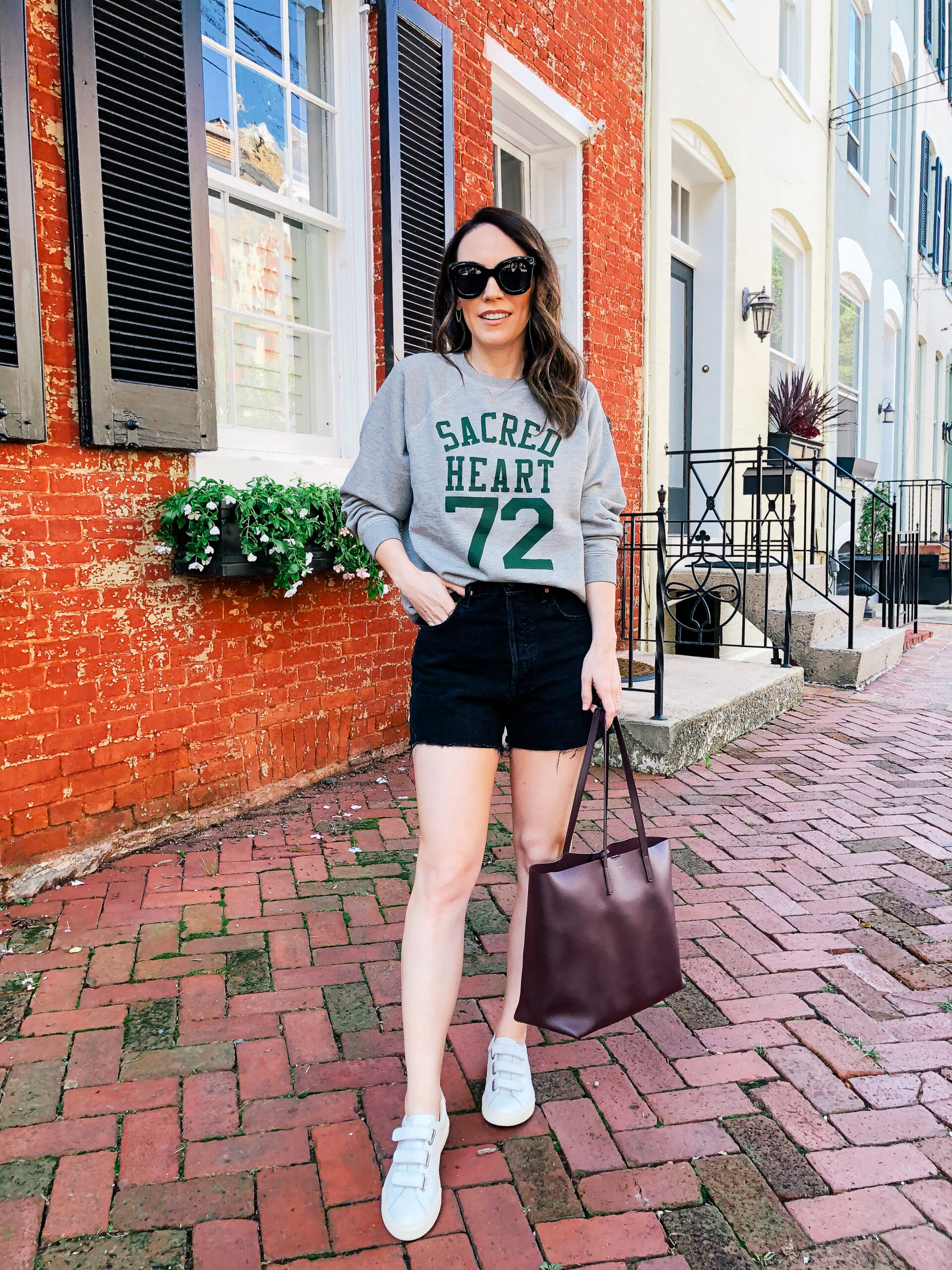 Sweatshirt | Shorts | Sneakers | Bag | Sunglasses
1. This Bottega Veneta bag is the IT bag at the moment but this bag is sooo similar and a fraction of the price!
2. How chic are these belts?! This brand has so many amazing styles – I love the v-detail on this style.
3. I have a few initial necklaces and love wearing them. This one is so great for everyday and under $20.
4. Aviator sunglasses under $25 – perfect for fall!
5. This travel case is so cute and I love the sherpa detail.
6. I'm obsessed with the look of this long cardigan + statement belt combo.
7. I just ordered this grape cutter and can't wait to use it! Cutting grapes is the absolute worst and this will make it so easy.
8. I can't be the only one getting excited about decorating for Halloween. LOL This wreath and this wreath are both on my radar.
9. I don't even know if I would like this fragrance, but the packaging alone would make me want to buy it. HA!
10. I'm into all things sherpa this fall and these mules look insanely cozy.
11. A good structured bag is perfect for fall and here are four I'm loving: this black crossbody, this chic satchel, this green color is absolutely stunning and this camel tote is so unique.
12. I love coated denim for the fall and this burgundy pair is so gorgeous.
13. Annnnnnd my love of fuzzy sherpa things continue with this clutch.
14. I've been testing this hyaluorinc acid lip booster and am loving it so much!