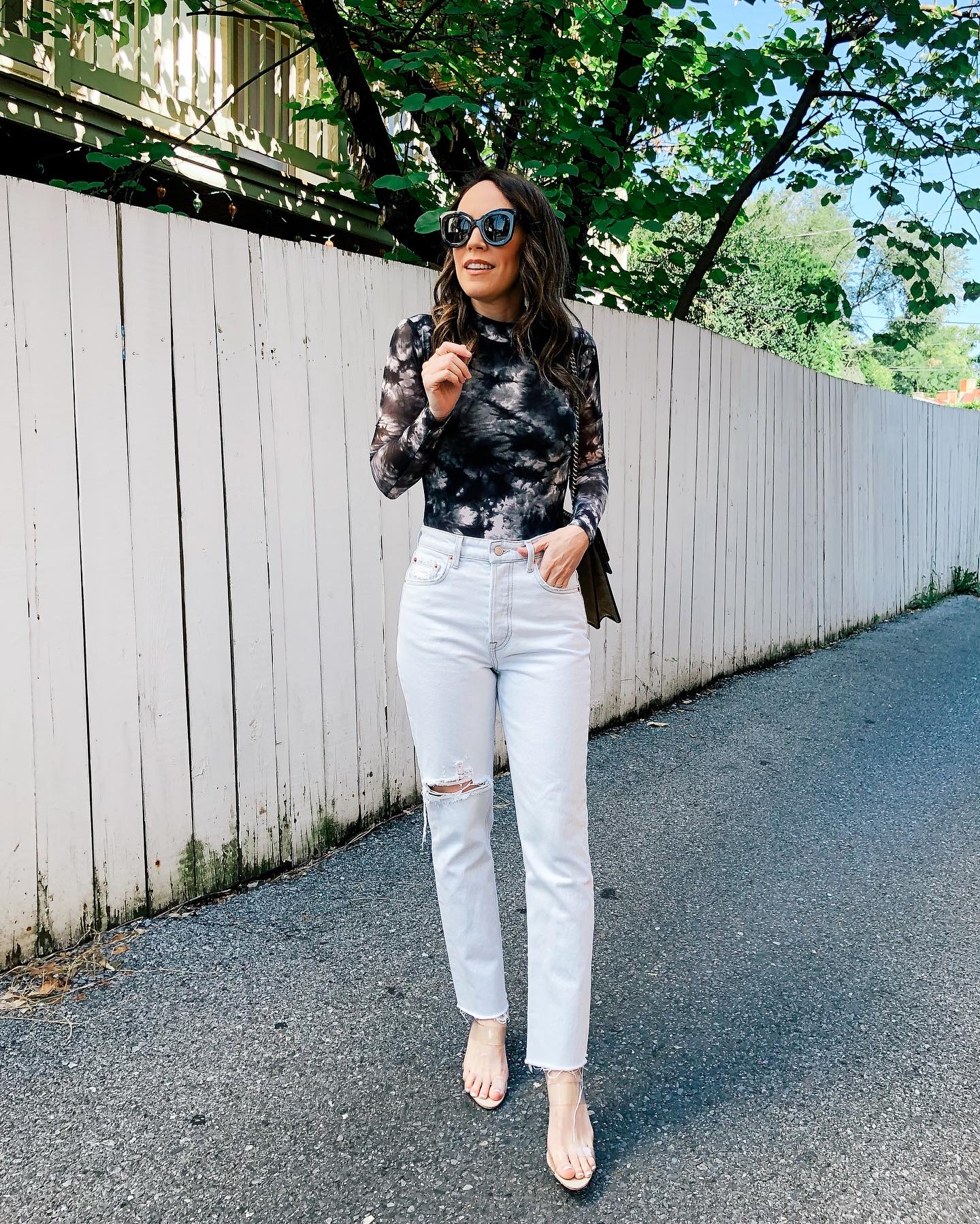 Top | Jeans | Shoes | Bag | Sunglasses
1. I love a sweater dress in the fall and this one has the most stunning neckline!
2. For those dirty hair days LOL, this simple baseball cap is so chic.
3. Bring on the fall drinks and this carafe is such an elegant way to serve them.
4. I'm obsessed with the new pink colorway of these Nike sneakers! I have them in two colors and they are the most comfortable athletic sneakers I own.
5. Part sweater/part blazer – I love the look of this!!!!
6. If you are like me and want to start buying all the fall and pumpkin decor, Target has some really cute ones.
7. I've been seeing so many pearl embellished things for fall and adore this small bag under $30!
8. Also this pearl headband for $6 is such a simple way to add the trend to your look.
9. These pearl slides are so over the top but I love them anyways!
10. Really random, but this outdoor fan to keep the flies away seems like something we need.
11. These sneakers combine two of my favorite things – neutrals and leopard print!
12. I love a pair of faux leather leggings or pants in the fall and this pair looks so flattering and chic.
13. I just received this midi sweater dress in black and it is one of the most flattering sweater dresses I have ever tried on!
14. I asked on my Insta-stories what brands or products would you like to see me test/review next and this brand was one of the top requested.