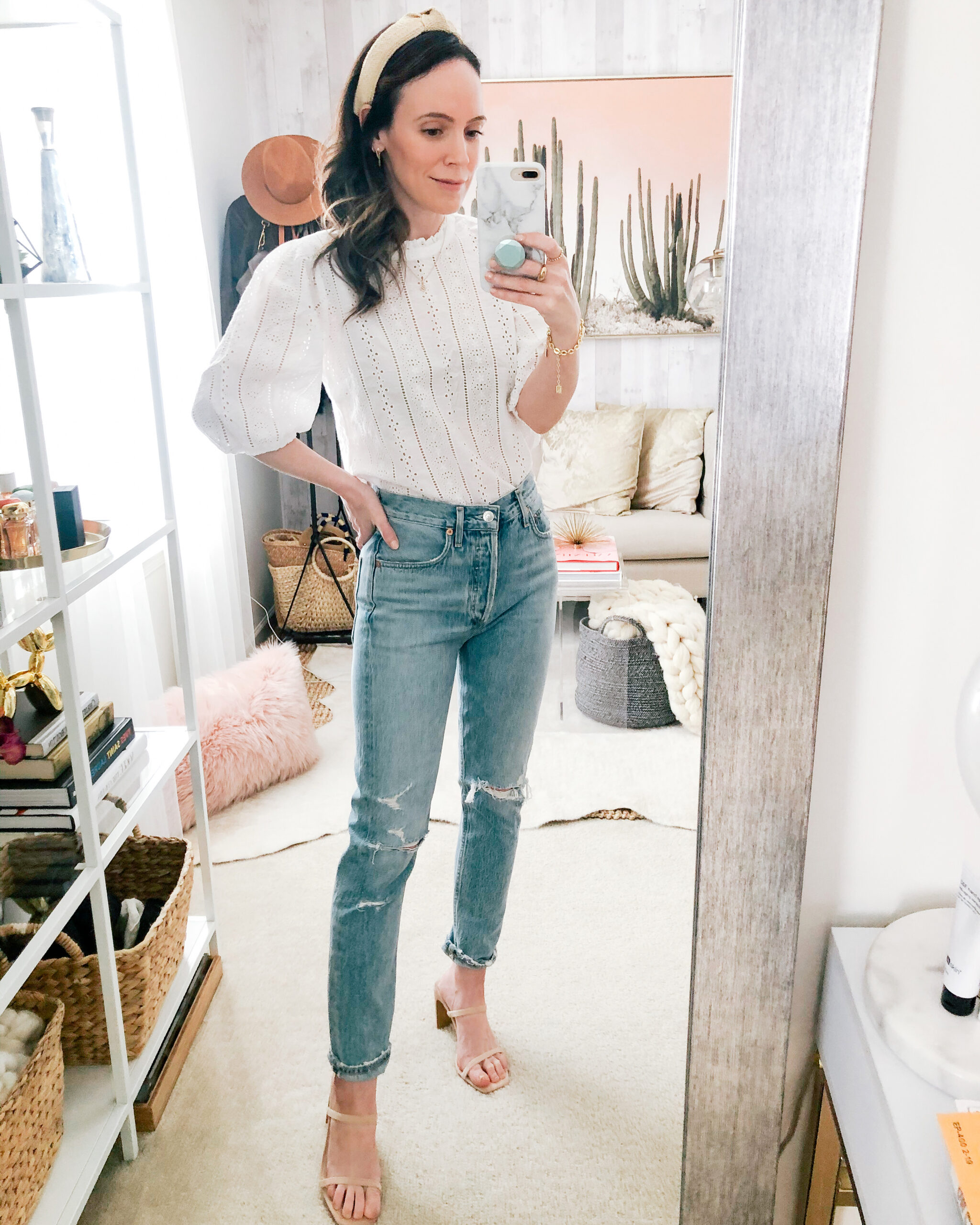 Top | Jeans | Sandals | Headband | Necklace
1. We have so many devices right now in the house that I think I need to get us a charging station and this one looks perfect.
2. It's almost time to put away my beanies and pull out my spring/summer hats – this one is currently in my cart.
3. I love pajama sets and this one is so chic and under $100.
4. I'm all about layering my necklaces and love how this one comes with two necklaces already styled together with one clasp.
5. It will soon be warm enough for sleeveless maxi dresses – this one is perfect and under $60.
6. Another great casual maxi dress option that's super affordable.
7. I've shared this Black-owned jewelry brand before but wanted to do it again because her pieces are so incredibly chic!
8. I'm always drawn to beauty products that focus on plumping and I really want to try this plumping gloss!
9. I've seen a ton of hype surrounding these sneakers and wondering if they are as comfortable as everyone says.
10. If you are planning a warm weather vacation soon, here are a few pieces to bring on your trip: this animal print maxi dress, this cute halter neck one piece, this super chic coverup, a visor, a beach tote (I have this one and love it) and a classic pair of sunglasses.
11. And here are a few beach slides/sandals that would be great to bring: this neutral pair that will go with everything, super comfy slides if you are walking a ton and these studded sandals which you can dress up for dinner.
12. I don't use a daily planner, but I want this one just because it has the cutest cover. LOL
13. This one piece swimsuit looks like it would be SUPER flattering and it's only $40!