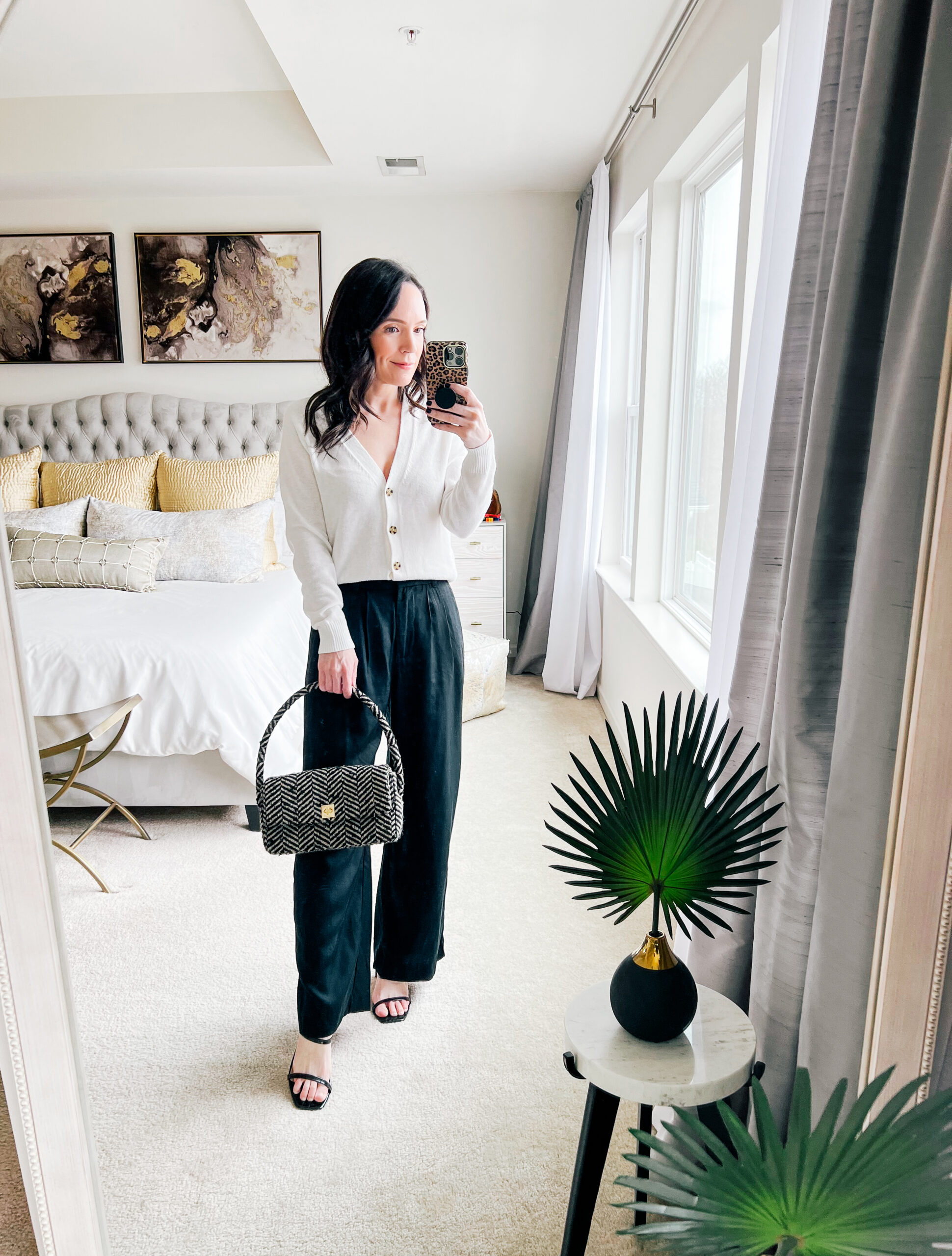 Cardigan | Pants | Shoes | Bag
1. This striped sweater is currently in my Amazon cart – it looks so much like the Toteme designer version!
2. How cute are these new woven sandals?
3. I love the idea of a roller ball applicator for a highlighter!
4. Tarte just launched a new face tint and I think this sounds amazing for spring/summer.
5. I saw a tutorial with this new Chanel balm and it looked so beautiful. It's currently in my cart.
6. I'm currently burning this newly launched candle from Nest in my home office and this scent is AMAZING!
7. Bright sandals for spring are a great way to add something to a neutral outfit.
8. Add some bright faux florals to your kitchen with these pink branches.
9. The chicest striped button down!
10. These would be the perfect shoes for any special occasion dress this spring/summer.