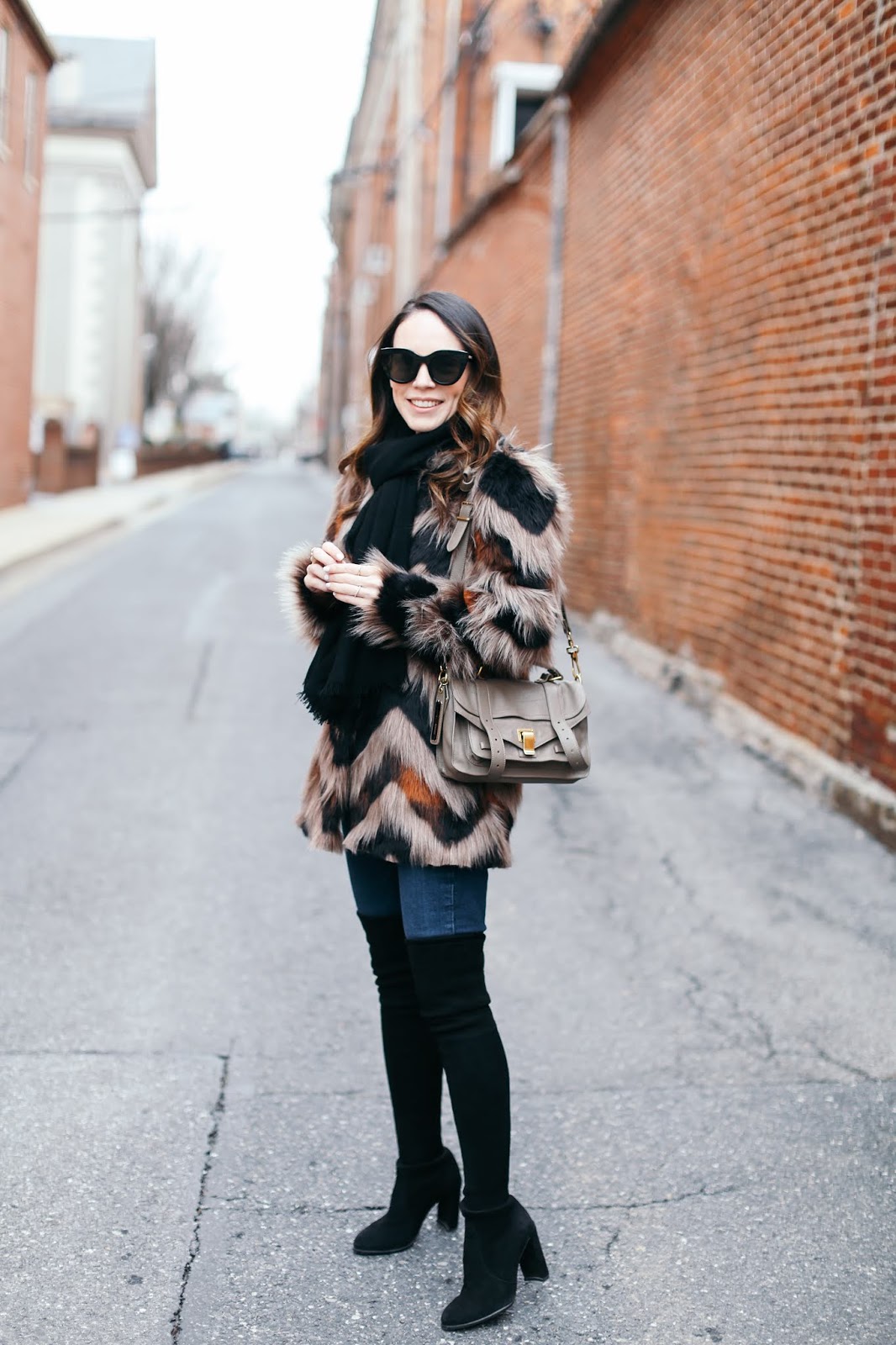 Another day, another Mob Wives get up. LOL But I LOVE looks like this. They feel so "me". A tad bit extra, but with mostly classic pieces. This faux fur is the perfect length for my 5'4″ frame because it covers my butt without being too long and drowning my entire body. It's great for jeans and over-the-knee boots or leggings and sneakers. I still wear the heck out of these boots and they have been one of my best investments.
Speaking of investments, I always take a very long time to decide on a handbag because if I am going to splurge, I want to make sure I am going to really wear it. So far, I have never purchased a luxury handbag that I don't wear a ton. So I thought I would share the handbags currently on my wishlist:
What bag is currently on your wishlist?