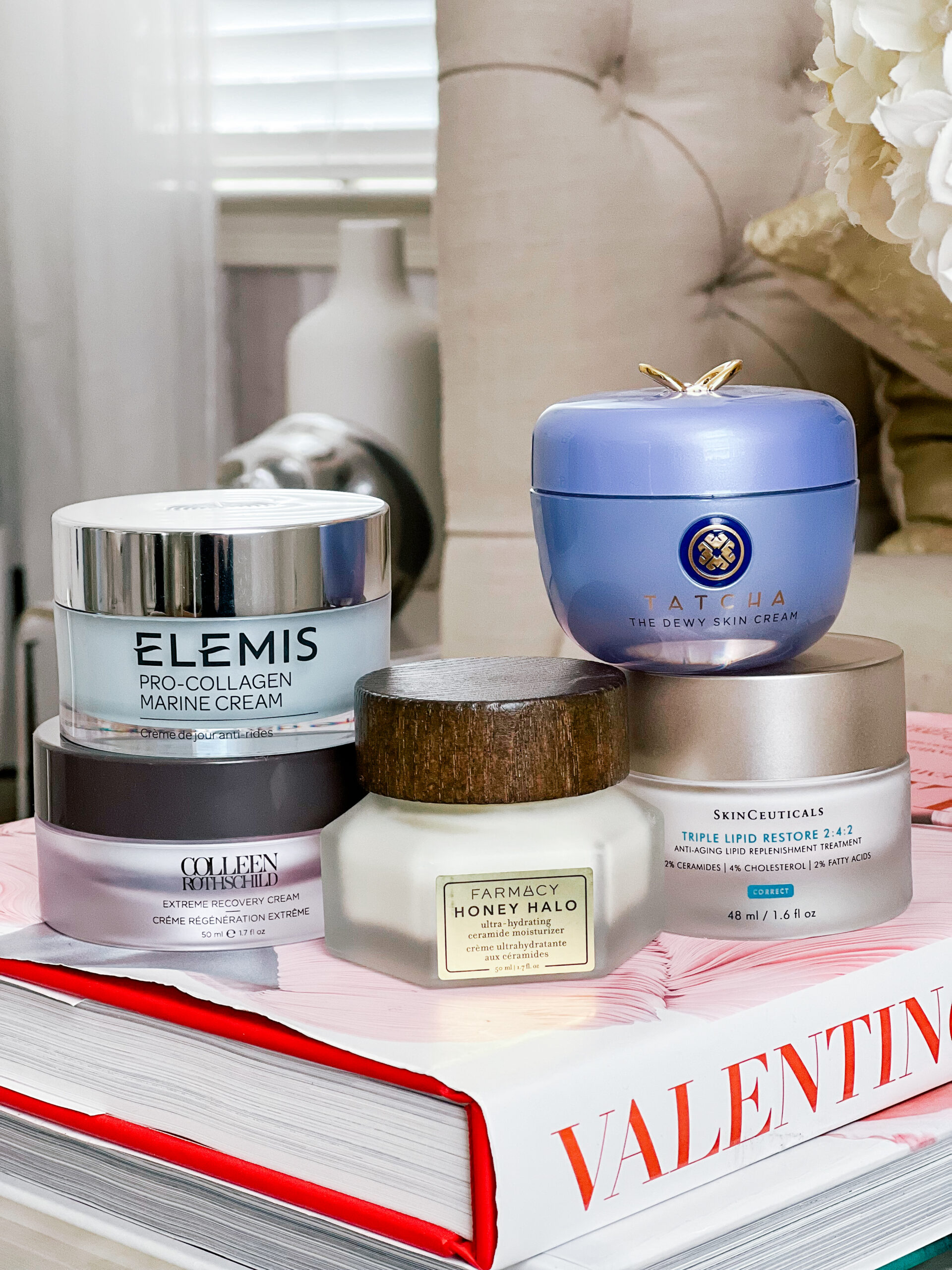 1. Elemis Pro-Collagen Marine Cream – A long time favorite and no muss, no fuss anti-aging moisturizer. Though I love using it during the fall/winter, it is also lightweight enough to use during the warmer months as well. It targets all the signs of aging such as lack of firmness, dullness, dehydration, etc and has truly always been a staple in my skincare collection.
2. Colleen Rothschild Extreme Recovery Cream – The name of this moisturizer says it all – it really helps to repair the skin and help it recover. I love to use this when my skin is feeling very dry or irritated which it tends to get a lot in the cold weather. It's incredibly nourishing and really helps to calm my skin instantly.
3. Farmacy Honey Halo – For the price point, this moisturizer is an absolute must have! While the texture is very thick and rich, it doesn't feel sticky or tacky on the skin. It helps to plump the skin and really makes the skin look hydrated, smooth and firm. For those with dry skin, this is a fantastic year round option to use.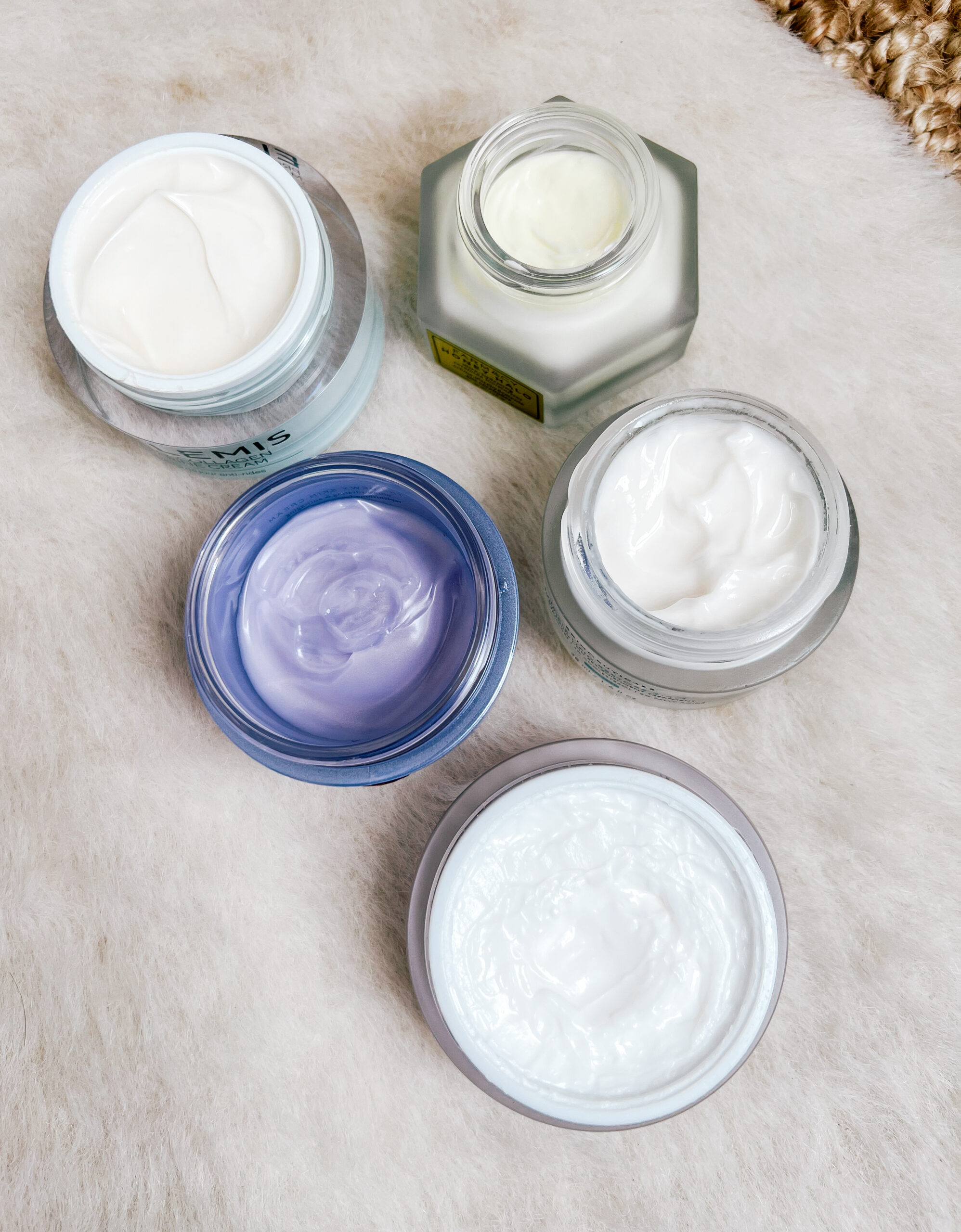 4. Tatcha The Dewy Skin Cream – Dewy skin but not greasy skin – this Tatcha moisturizer is IT!!!! This makes my skin looks like it has just has a facial. Plump, hydrated, firm and looks gorgeous under makeup, though I will often use this in the evenings especially in the winter.
5. Skinceuticals Triple Lipid Restore – Though this is the priciest out of all 5, this one really delivers amazing results. It delivers nutrients and antioxidants to help protect the skin barrier, support natural cell repair and smooth the skin texture. A wonderful option for more mature skin types and those that really need the extra nourishment and anti-aging benefits. It helps with skin elasticity, texture, pore appearance and uneven skin tone.
What's your current favorite fall/winter moisturizer?