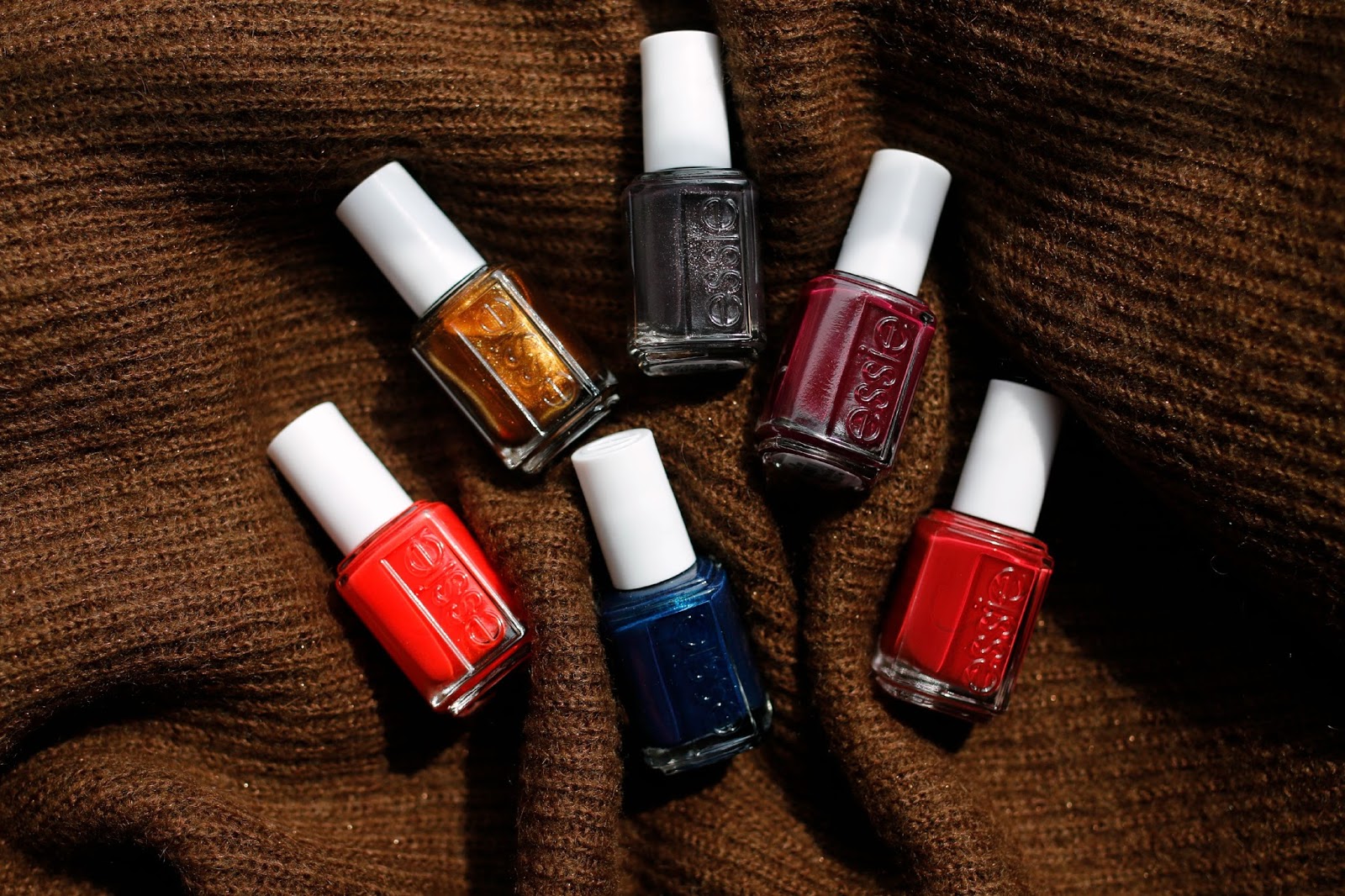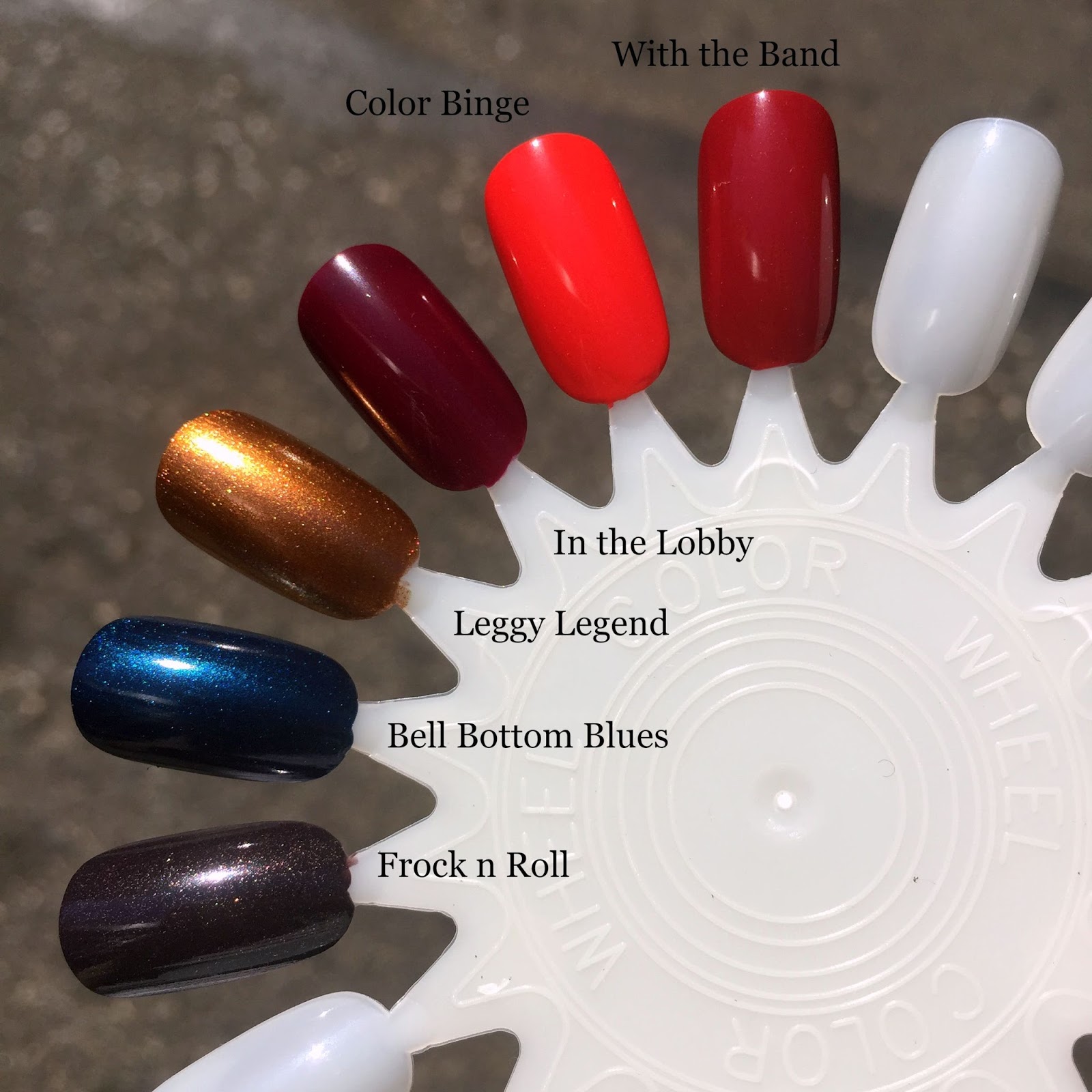 Typically when a nail polish brand launches a collection, I have one or two colors that I wouldn't wear but I fell in love with each and every color from this one.
Leggy Legend
is by far the most memorable and really stands out on the nails. It's a show stopper.
In the Lobby
looks a bit more maroon in the above pic, but as you can see below from my index finger it skews more wine/burgundy which I prefer.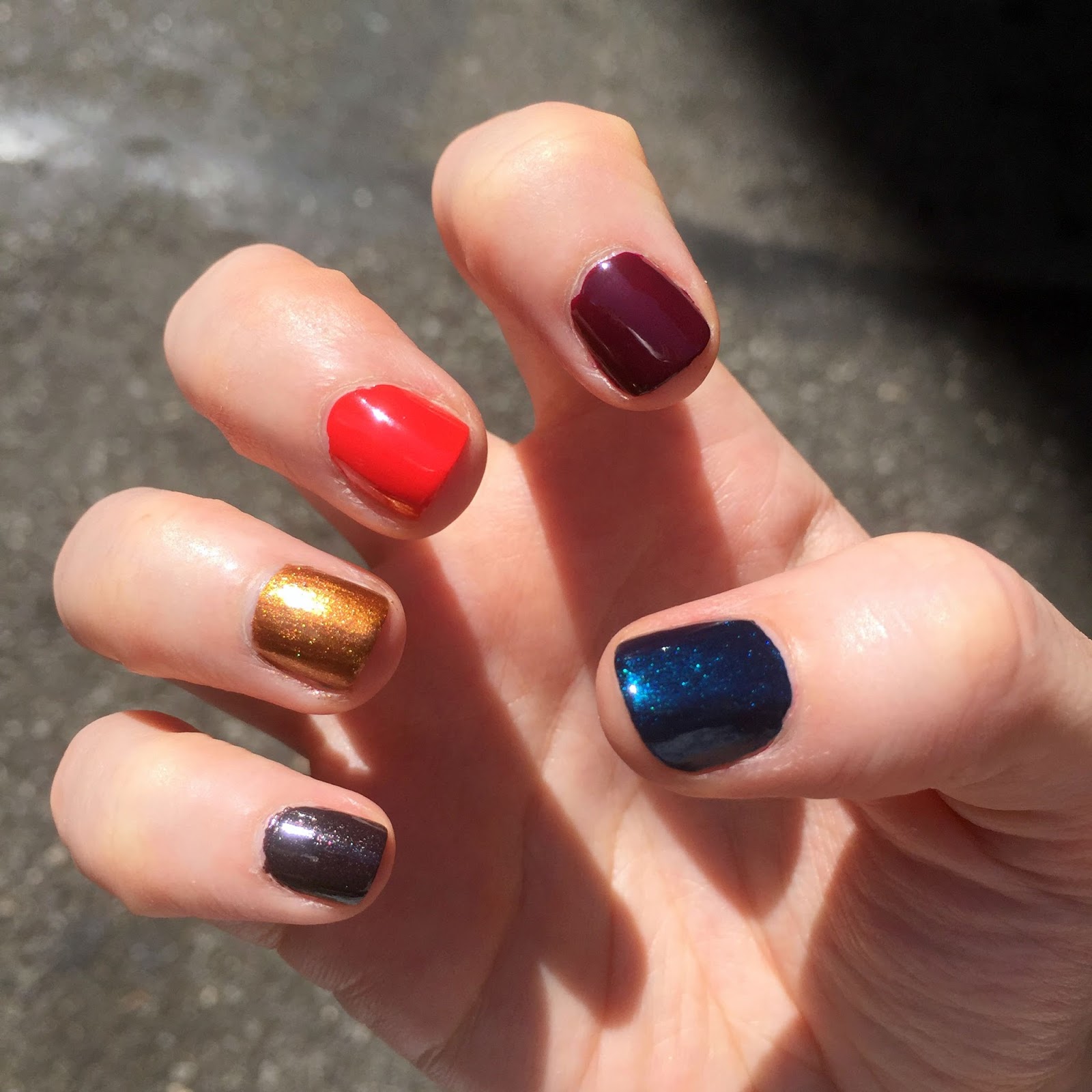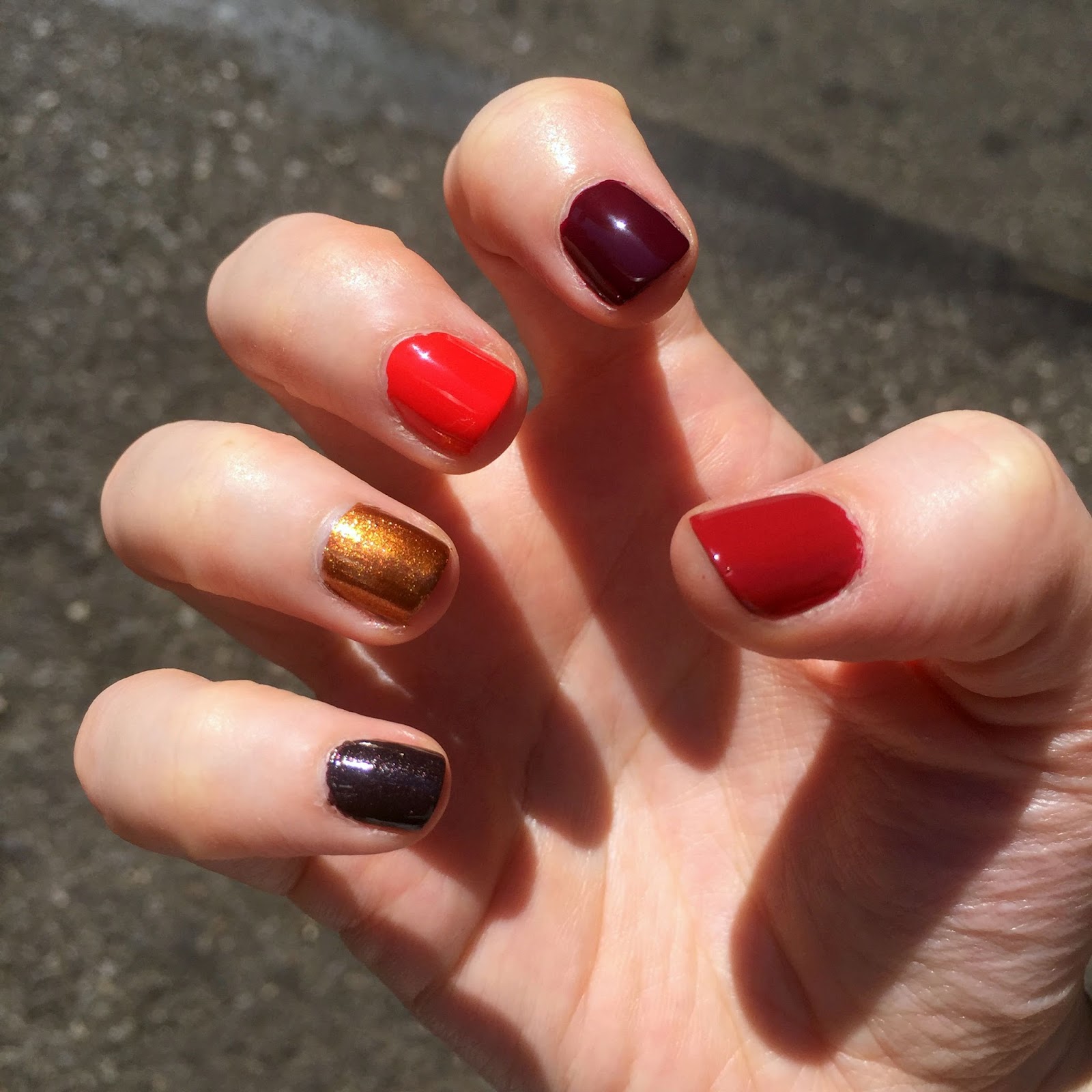 Of course
Color Binge
was the first one I swatched when I received the polishes because I can never resist a red-orange. I was a bit hesitant about
With the Band
upon seeing it in the bottle, but once on my finger it looked like the perfect brick red for fall.
Frock n Roll
and
Bell Bottom Blues
are going to be great for the holidays – both would look great with a little black dress. I forsee a few of these shades becoming cult classics.