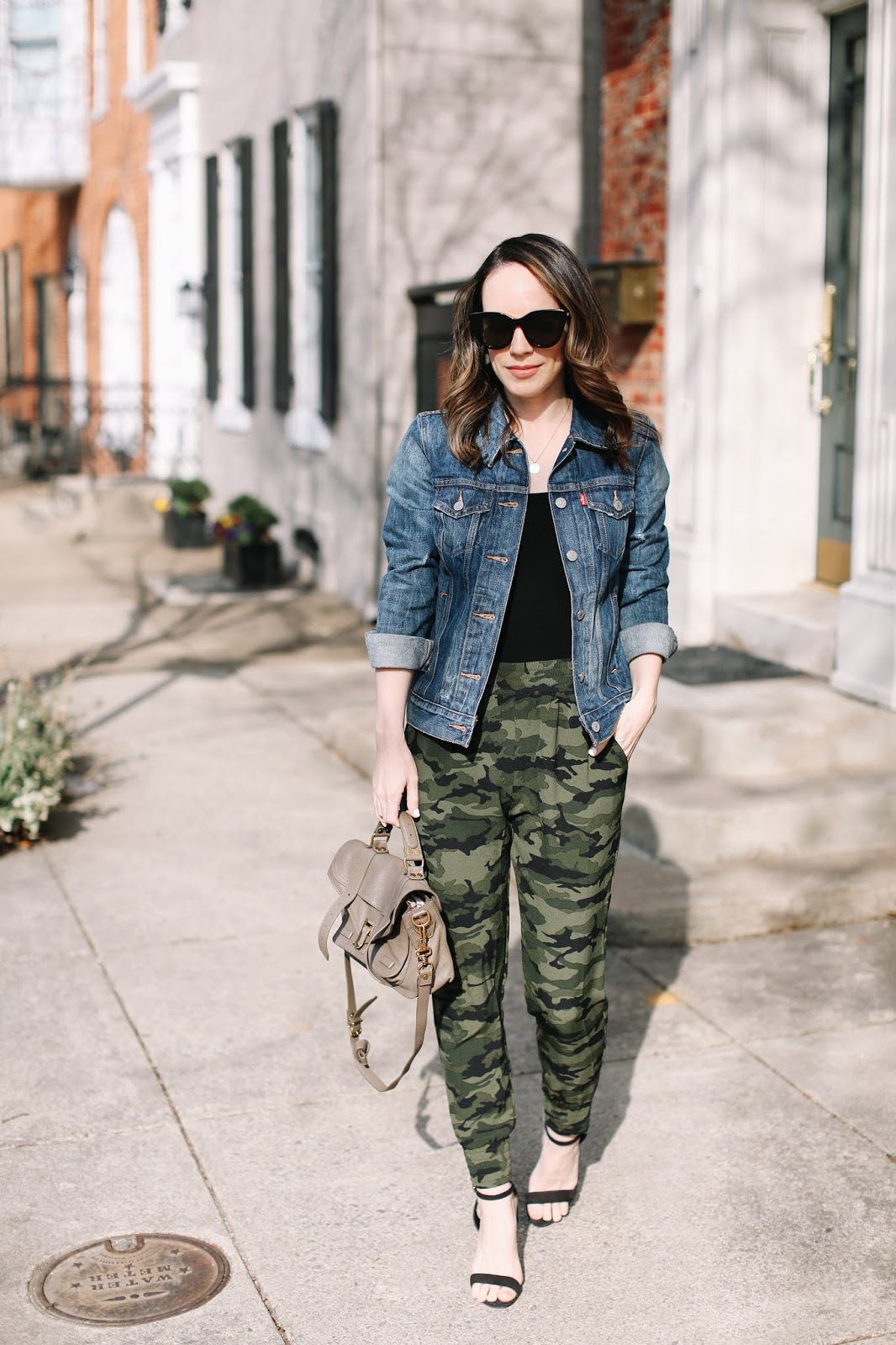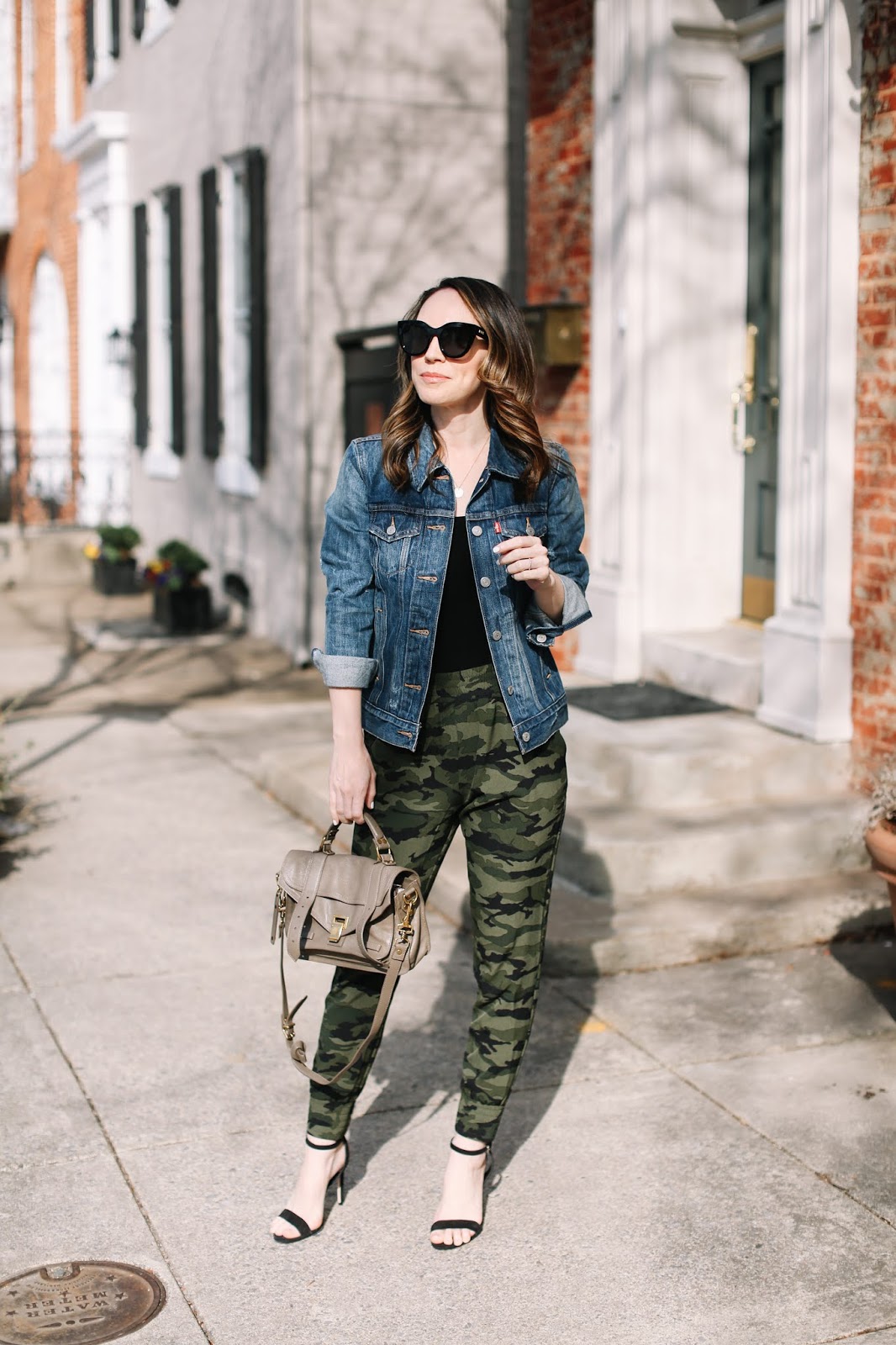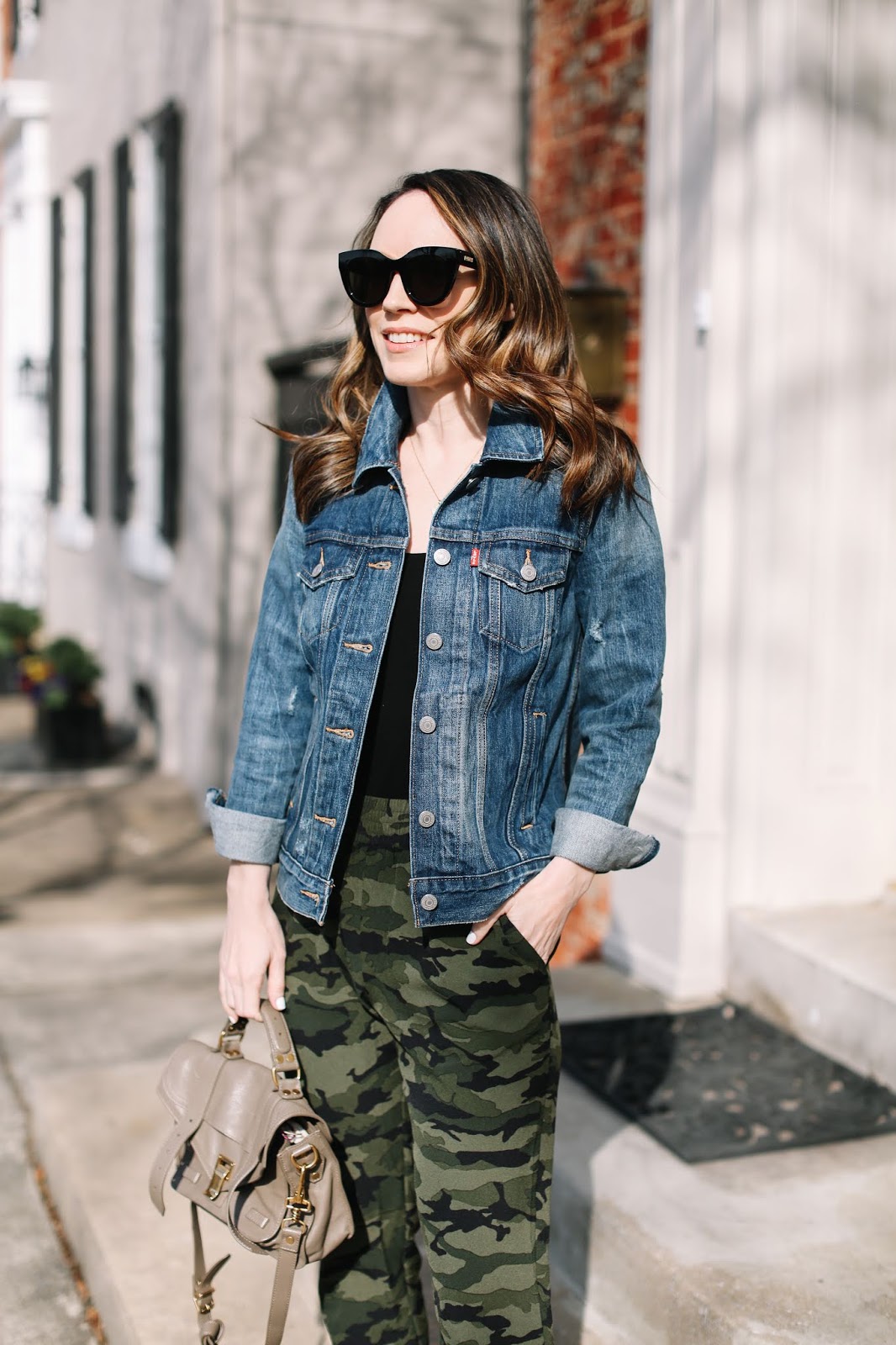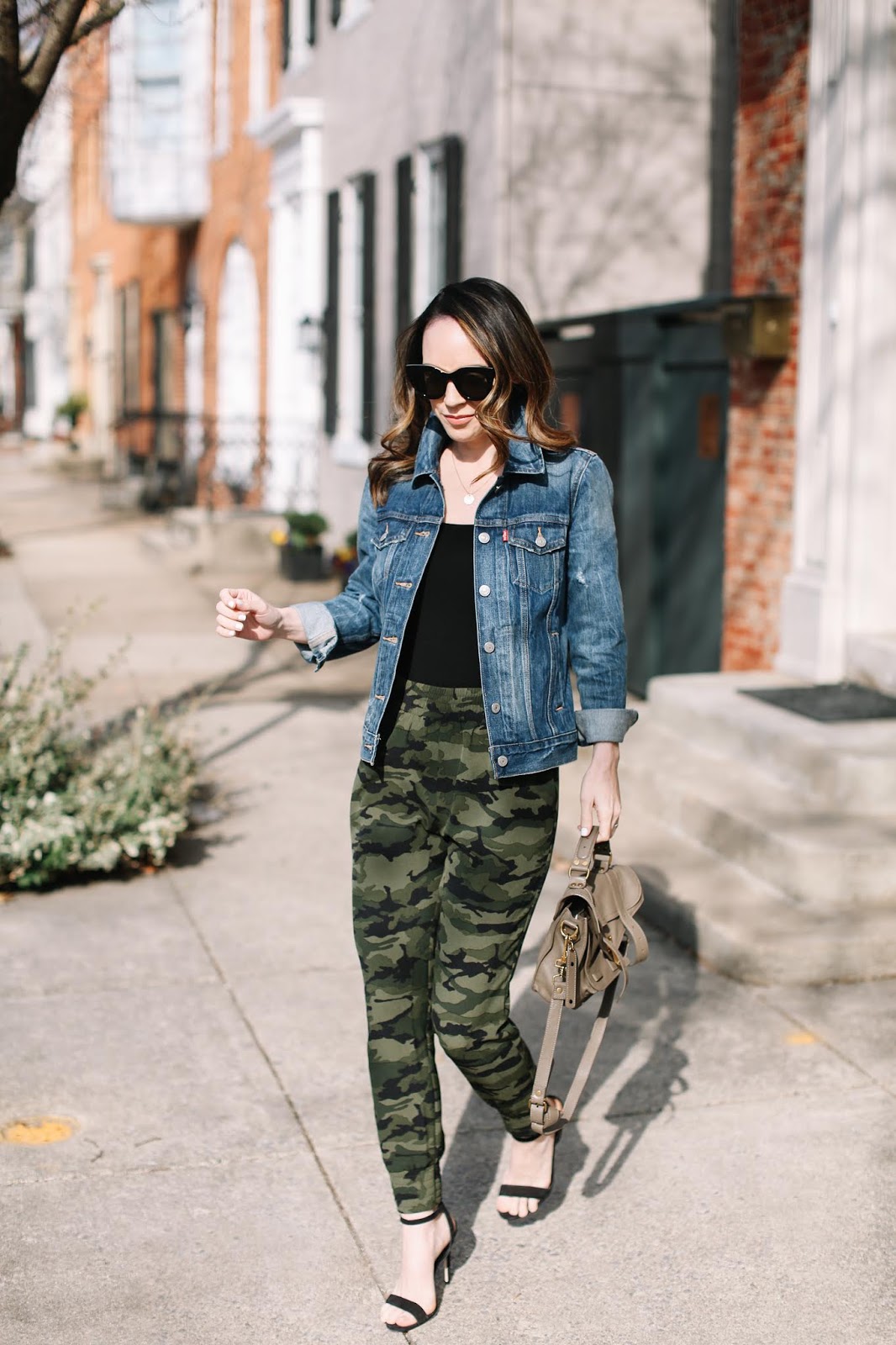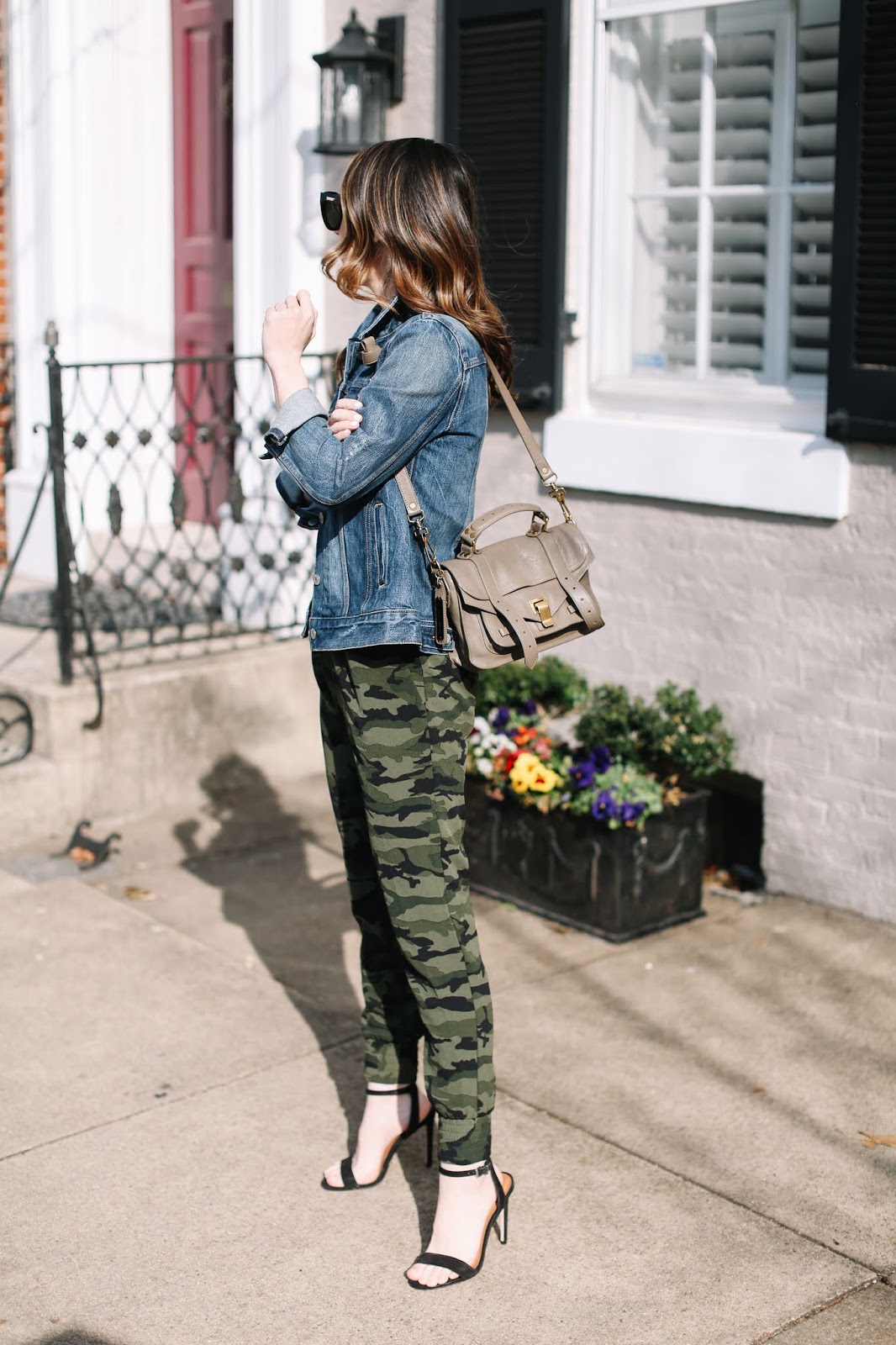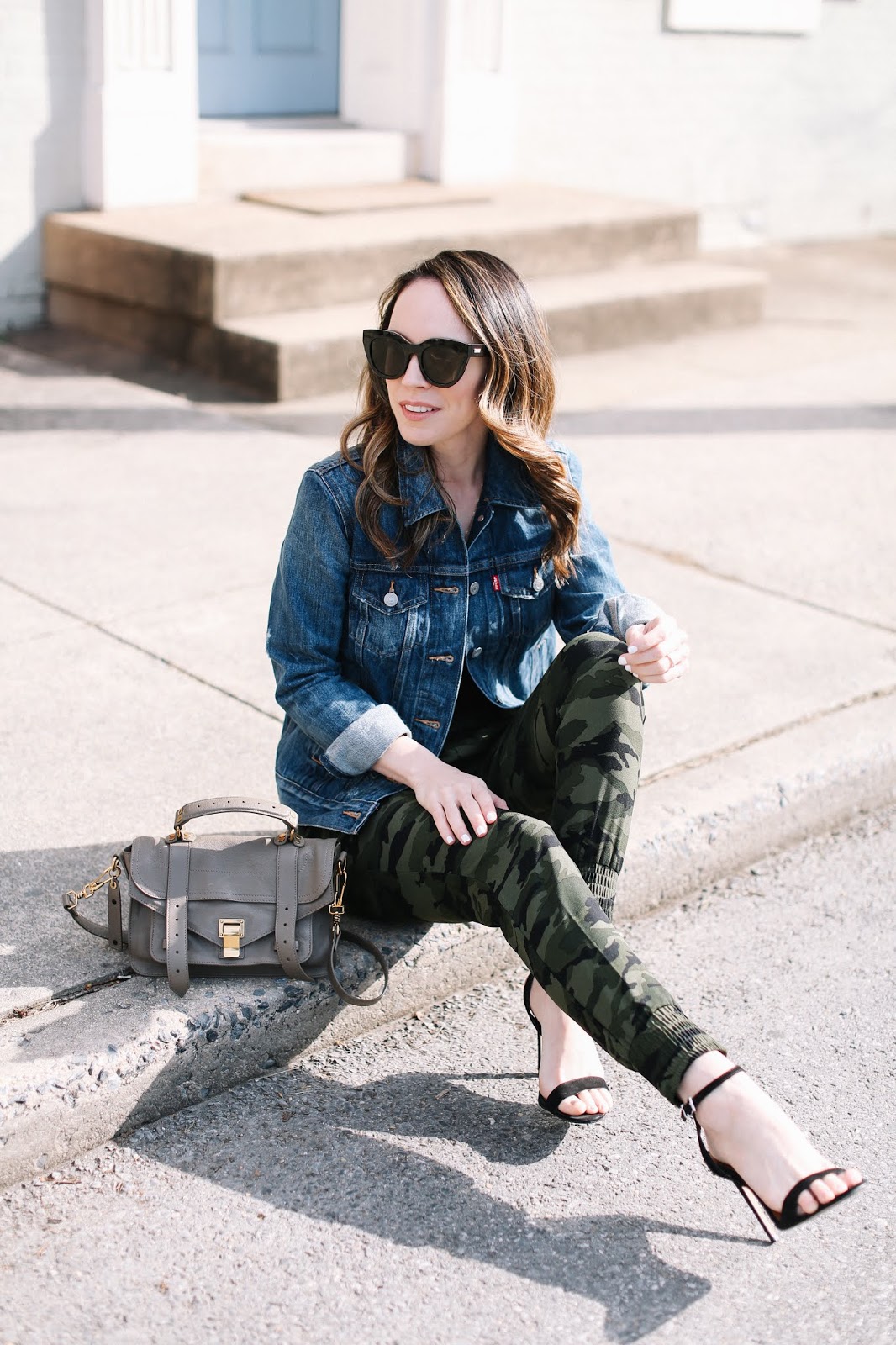 I think many people avoid wearing joggers because they can feel too casual, but I personally love wearing them with heels to dress them up a bit.
This camo pair
has a very slim fit which makes them incredibly flattering and perfect for wearing with pumps or strappy sandals. I initially pulled out my leather jacket to wear with them, but it was a beautiful sunny day so I went with my denim jacket instead since it felt a bit more spring to me. I would also love this look paired with wedges or cute pointy flats as another option.
I haven't done a month in review post in quite some time so I thought I would share analytics from the past three months on the most popular selling items from my blog and the most read posts. I personally look at this information daily, but many of you have shared with me that you also love knowing what has been popular from my content and what readers have been enjoying.
Most popular fashion items from the past 3 months:
Most popular beauty items from the past 3 months: