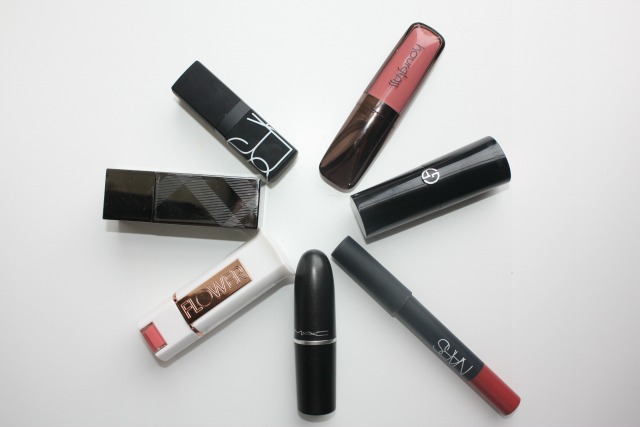 As a beauty blogger, I feel it almost necessary to be wowed and in awe of all the bright lips running rampant in the beauty and fashion world each season.  But ultimately I find myself in front of the makeup counter at Saks and what do I reach for?  NUDES.  Always and forever.  That being said, my collection (hoarders always think they are "collectors", so humor me, would ya?) is never without multiple bold and bright lip options, but boy do I love a neutral lip.  So I figured that I would try (it was a struggle) and narrow it down to my favorite (for now……) nude lip colors.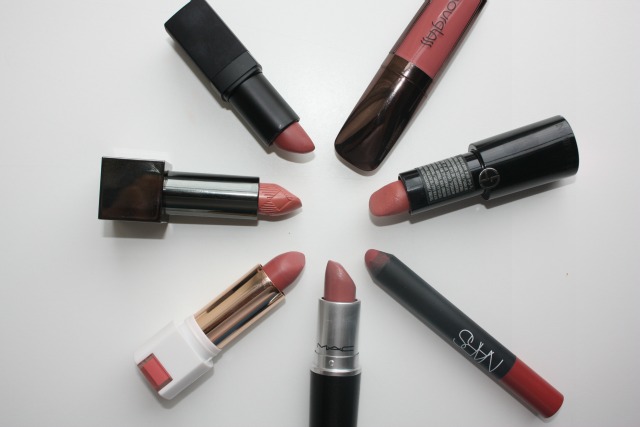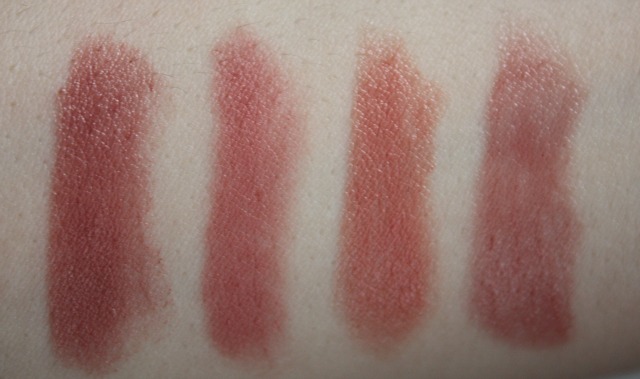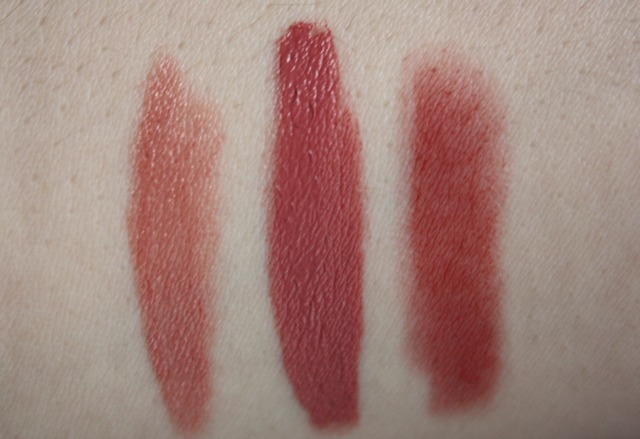 See any that you currently use and love?  Or are we complete beauty soul sisters and you have ALL of them?  Tweet me @alittlebitetc or leave me a comment below to let me know what are your favorite nude shades.  
SPOILER ALERT:  A new giveaway is on the horizon and just may have something to do with this post.  EEK! I don't know who is more excited – all of you or me???!!!!! Ok, ok, it's probably a tie.  Stay tuned in the next few weeks for more details.