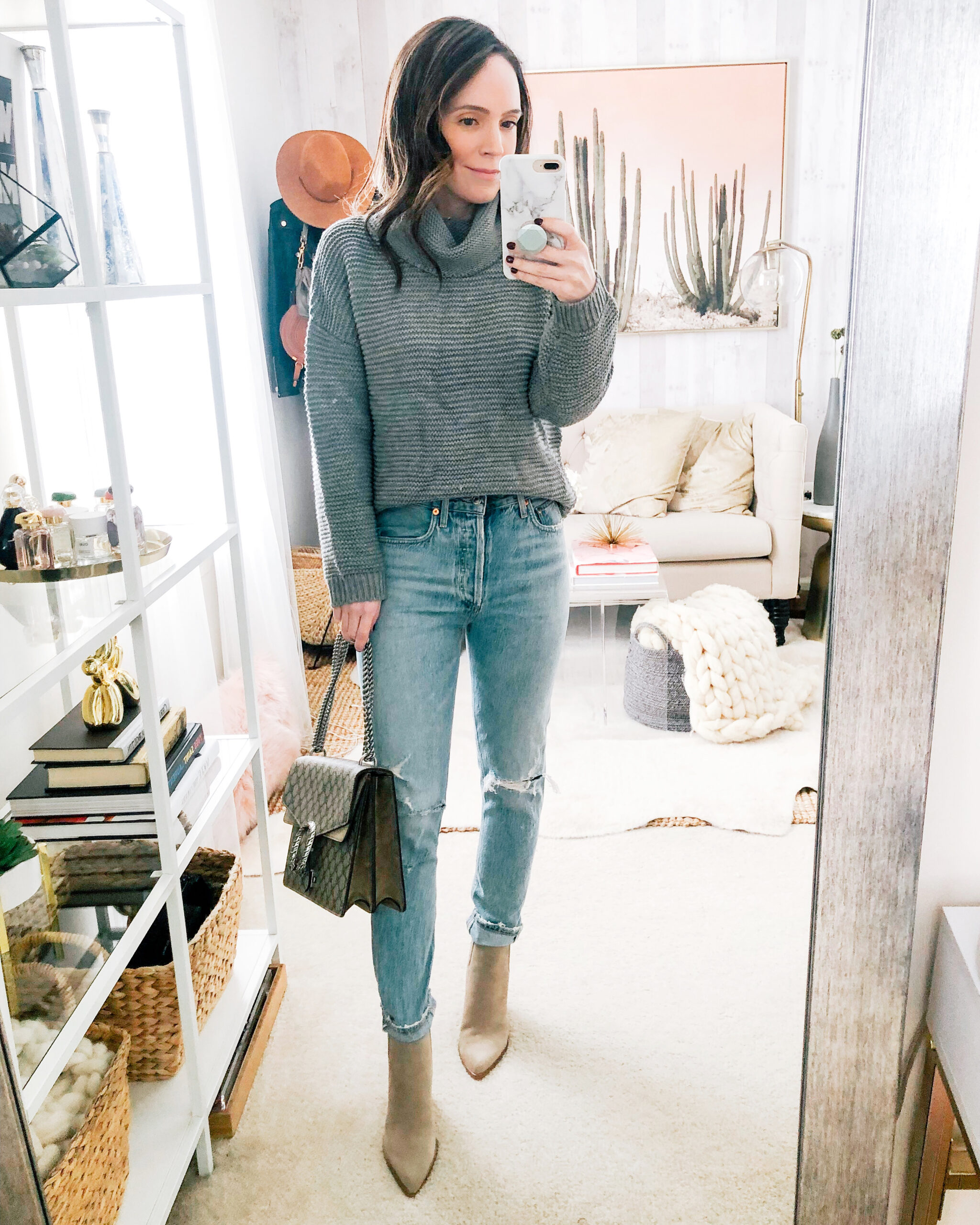 Sweater (full outfit linked here)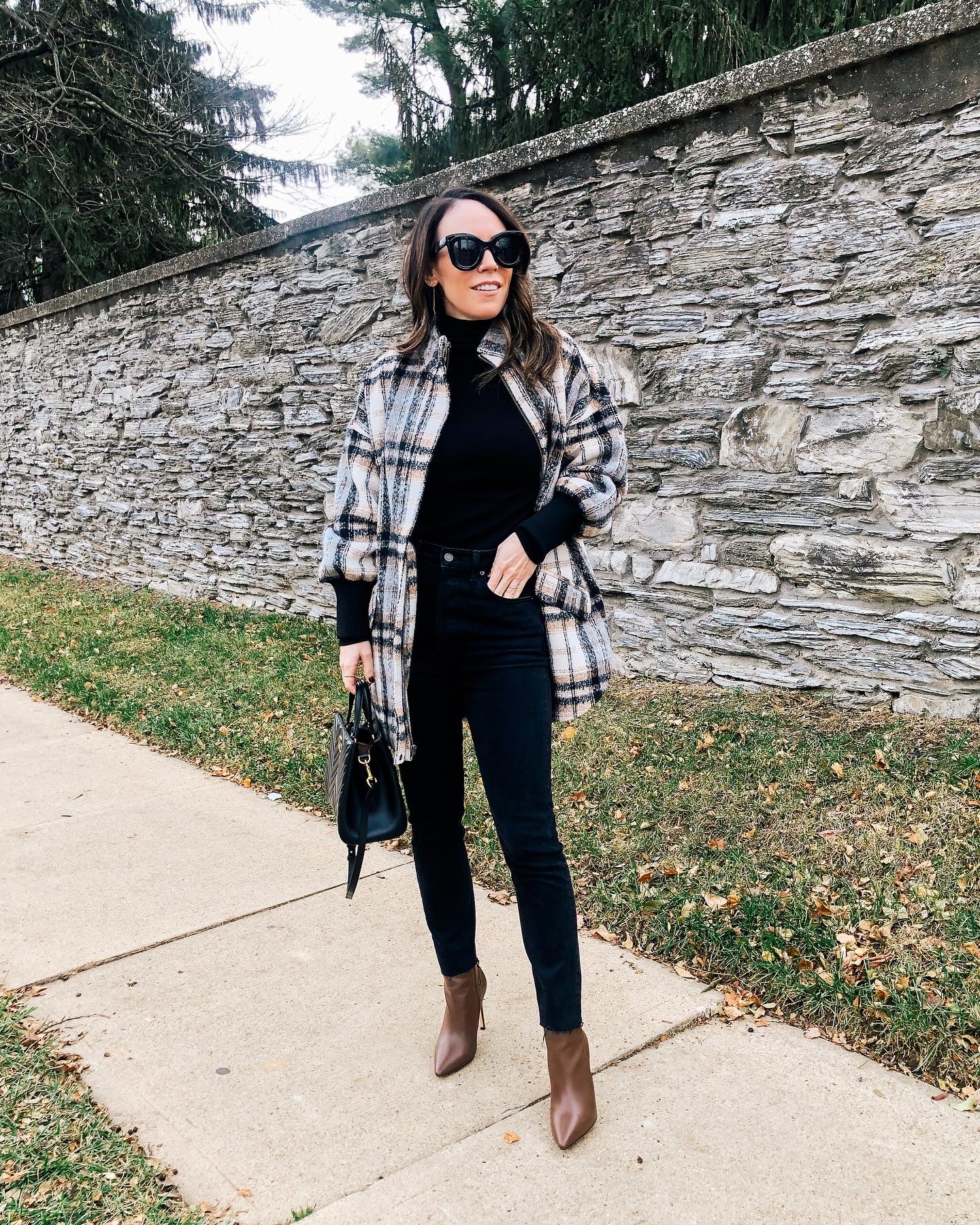 Shacket (full outfit linked here)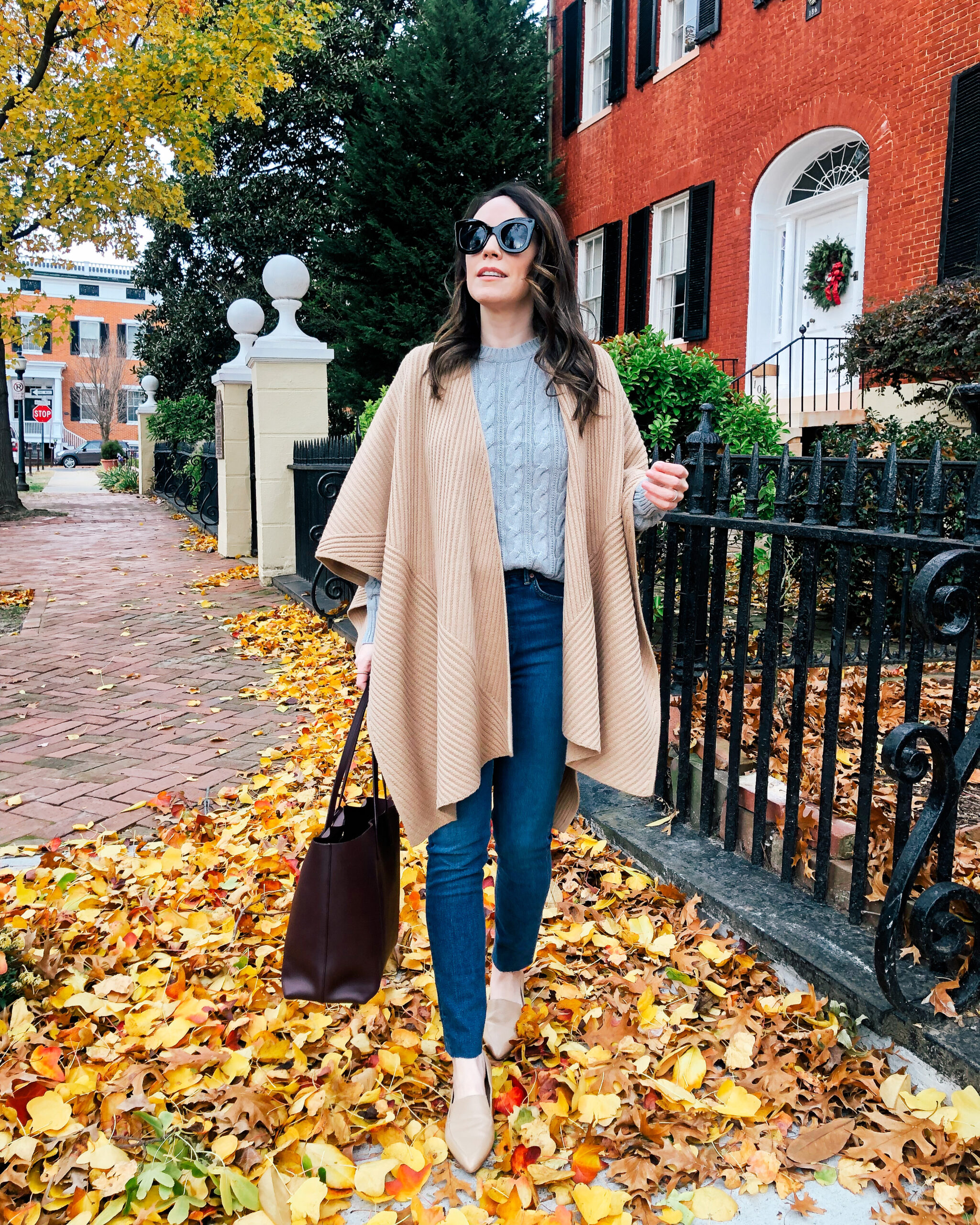 Cable knit sweater (full outfit linked here)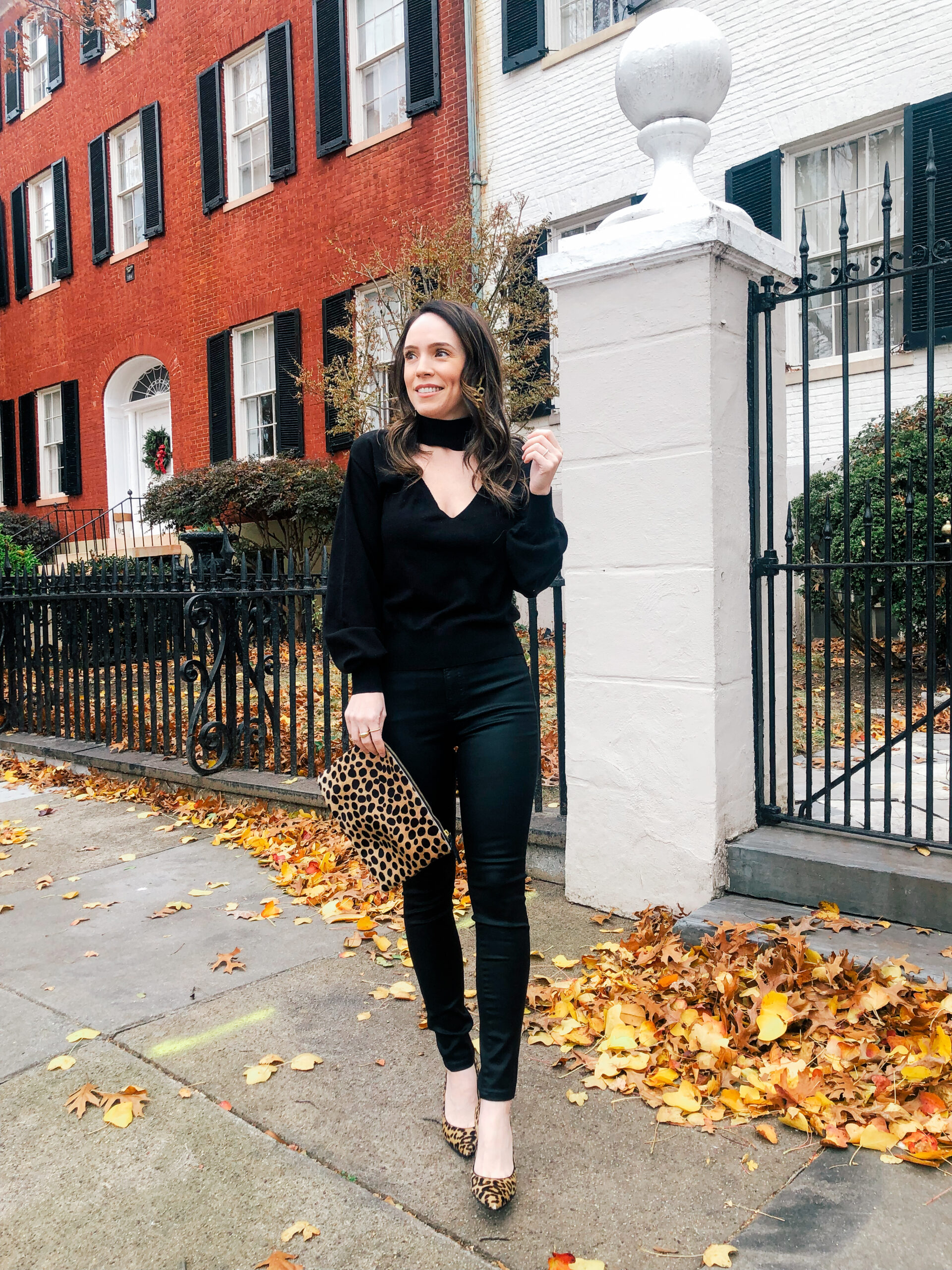 Sweater (full outfit linked here)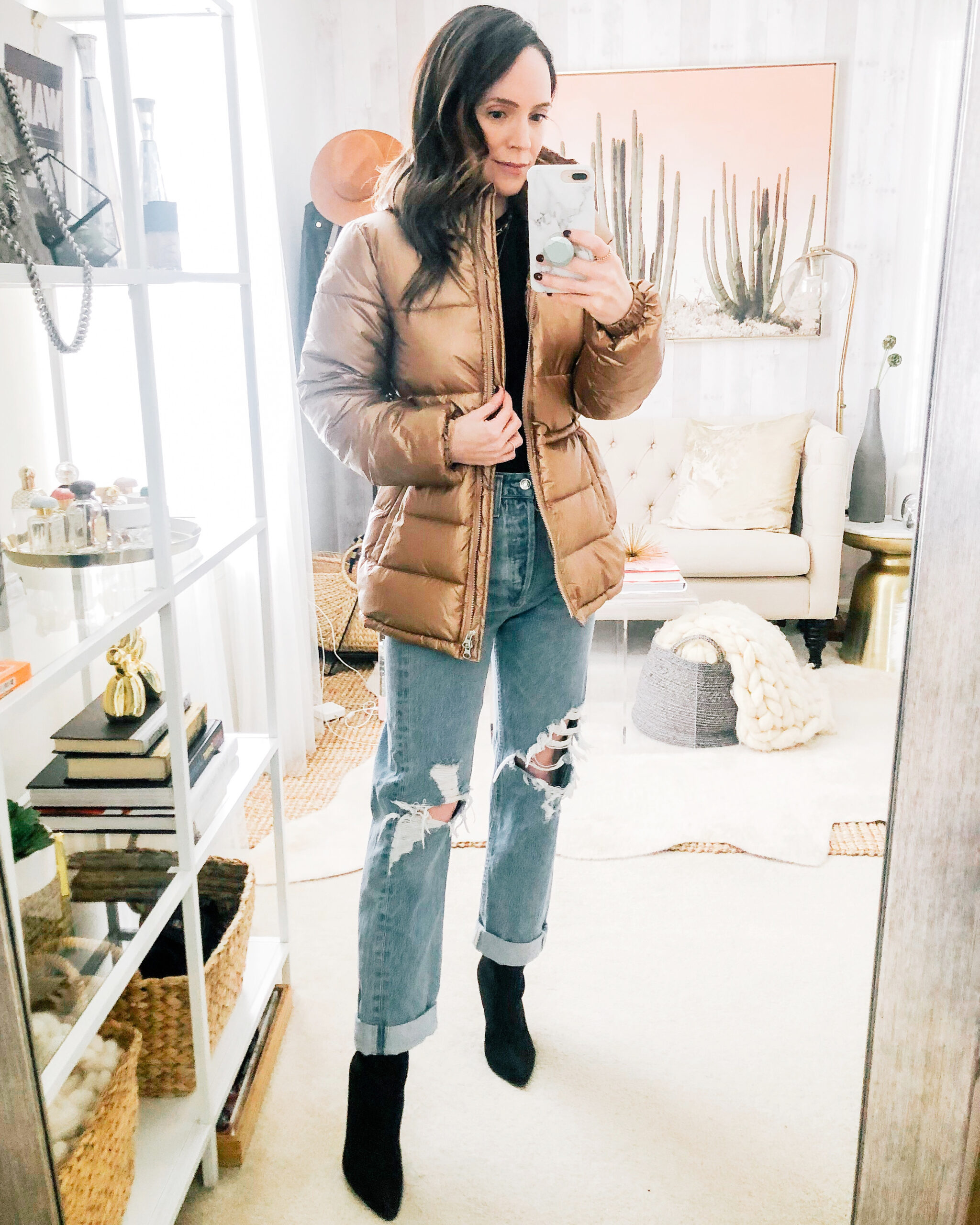 Puffer coat (full outfit linked here)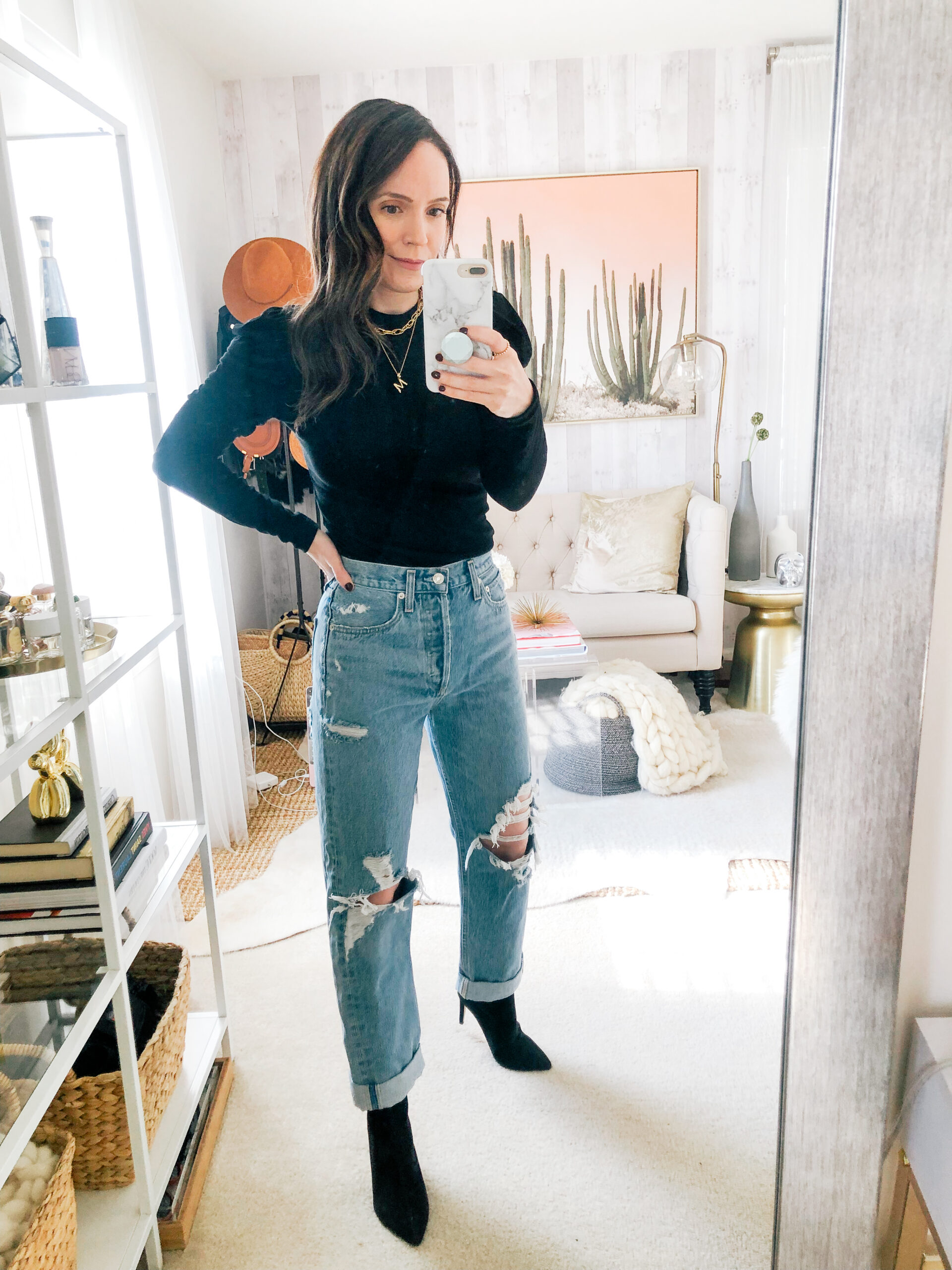 Puff sleeve tee
A few of my other purchases this past month:
1. Electrolyte powder – My girlfriend recommended this and I tried one and immediately ordered a full pack.
2. Coffee creamer – Probably not the healthiest out there, but I have gotten hooked on this sugar free creamer for the past two months. It's delicious!
3. Favorite winter candle – The best smelling fir/pine candle I have ever tried.
4. Lego organizer – For now, this is working for us. Miles doesn't have a ton of legos and this helps keep it contained.
5. Quest protein bars – Absolutely delicious. This is my third box I've purchased.
6. Stocking stuffers for Miles – Colorful bath tablets, glitter tape and paint sticks which were all huge hits.
7. Junior knives – Miles always wants to help in the kitchen especially with cutting things so a friend recommended these knives and they are perfect! They really do cut yet are easy for him to manage.