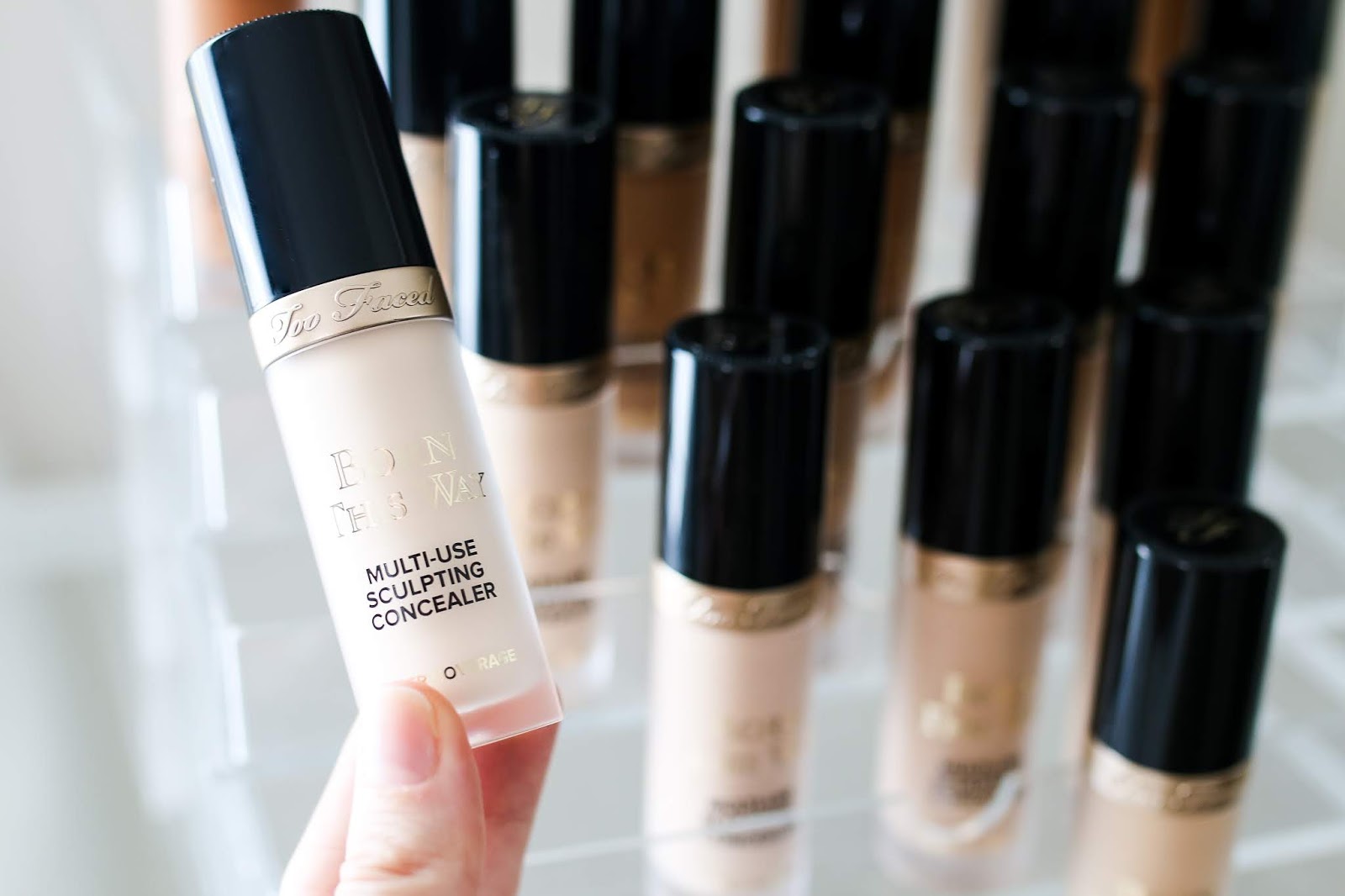 Wow. That was all I said when I first applied this new
Too Faced Born This Way Multi-Use Sculpting Concealer
. I applied this when wearing no makeup to see how much coverage I would get, how it blended and wore throughout the day. It looked as if I had airbrushed underneath my eyes – my skin looked flawless! BUT – before you go swiping away your dark circles, dark spots, uneven skin tone, etc you need to work with this a bit so you know how much to apply. Start with the smallest amount and build up from there. Because if you start with too much, you may have to wipe it off and start again.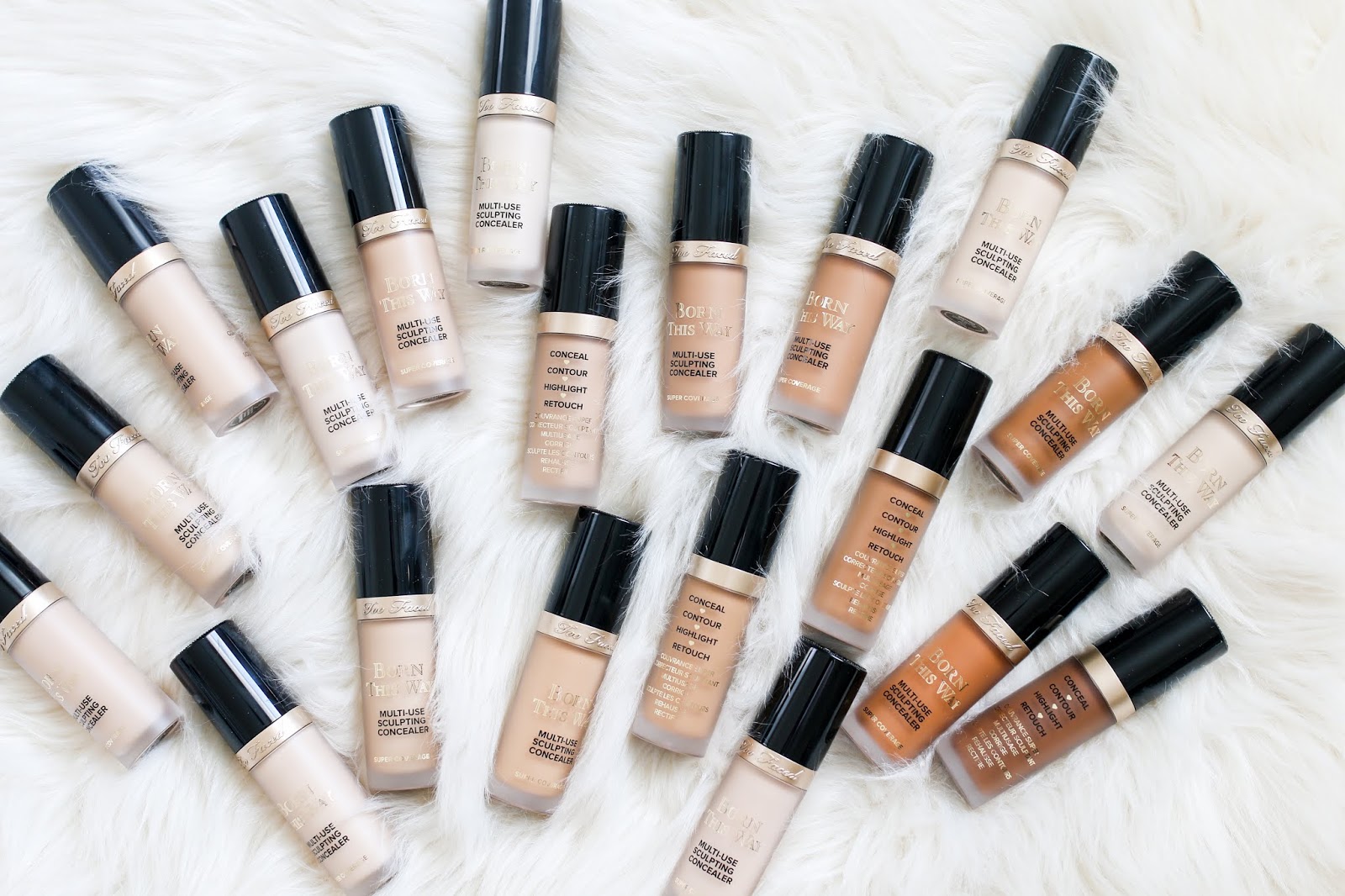 The
formula
is thick – thick enough to cover almost anything you could need it to cover, with a more creamy finish that isn't too dewy but not a flat matte either. It blends beautifully though I found that if I applied too heavy of a layer then I could not sheer it out enough. So that's the tip – it's buildable if you start from a manageable amount but it's not the easiest to sheer out when you have a heavy hand. The applicator is a sponge tip which is nice because it allows you to spot treat small areas or swipe large parts of the face. I suppose it could be used as a foundation in a pinch, but I prefer it as a concealer for my own use.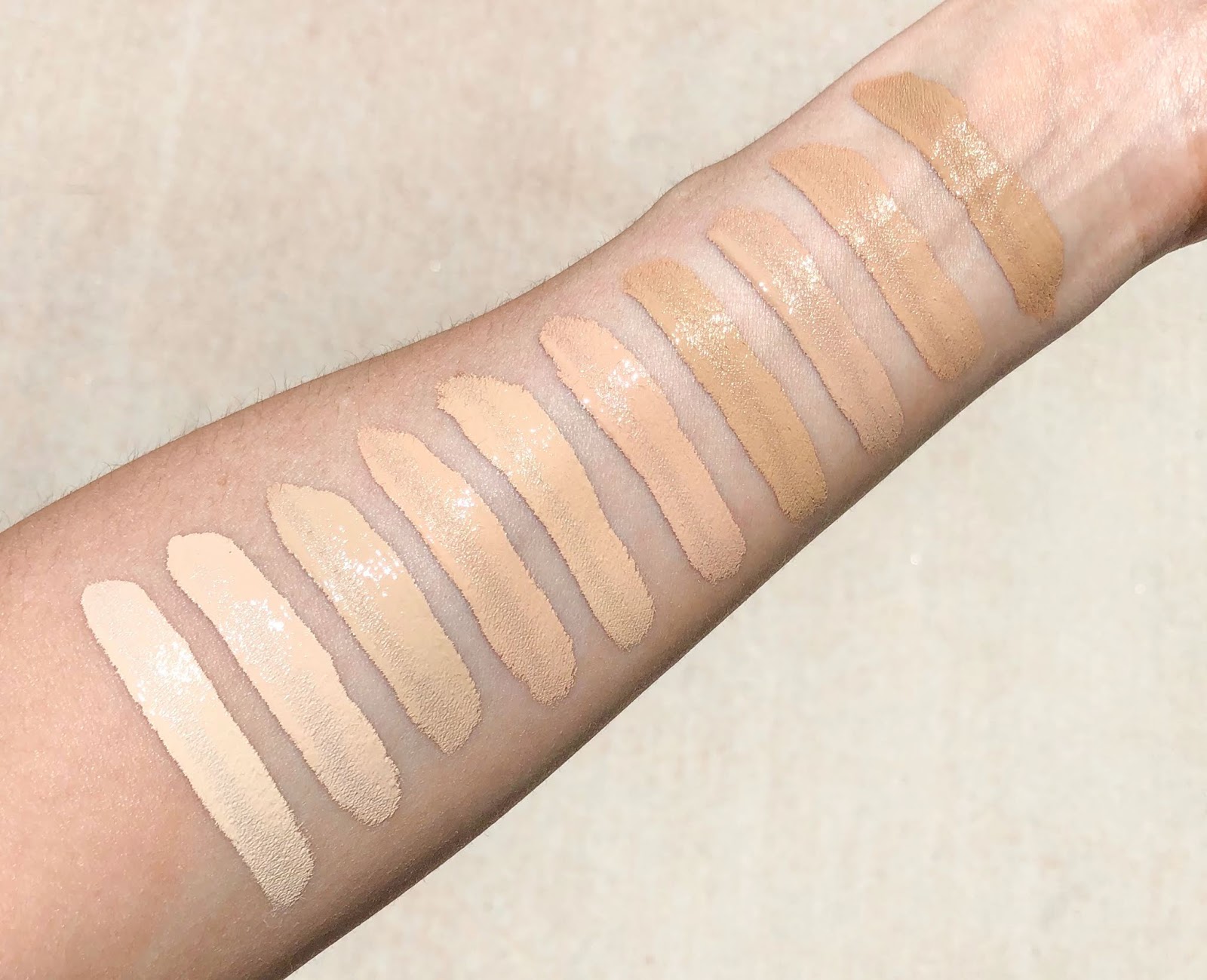 Swatches from left to right: Swan, Snow, Almond, Porcelain, Vanilla, Nude, Golden Beige, Light Beige, Natural Beige, Warm Beige
Swatches from left to right: Sand, Warm Sand, Honey, Butterscotch, Mocha, Maple Chestnut, Mahogany, Toffee, Cocoa
For those that love to contour, highlight or sculpt the face,
this
is absolutely perfect. The formula is creamy but didn't get too oily on my combination skin as the day went on and stayed put for 6 hours straight. I didn't have any issues with creasing and it did not emphasize fine lines under my eyes as I was concerned it could possibly do. But I think that if you don't properly prep the eye area with a
hydrating eye cream
or apply too much, it could make the under eye area look awful. So understanding how to work with this product is key. I don't tend to like a full coverage under my eyes but this formula has changed my mind because of how smooth it makes things look. I am the shade
Almond
and find it works perfectly for me with or without a spray tan.
I have to say, Too Faced really impressed me with
this concealer
. I think anyone could use this and fall in love with it, but those especially with very dark circles, pesky dark spots or uneven skin tone that they are struggling to conceal – this is a must have!