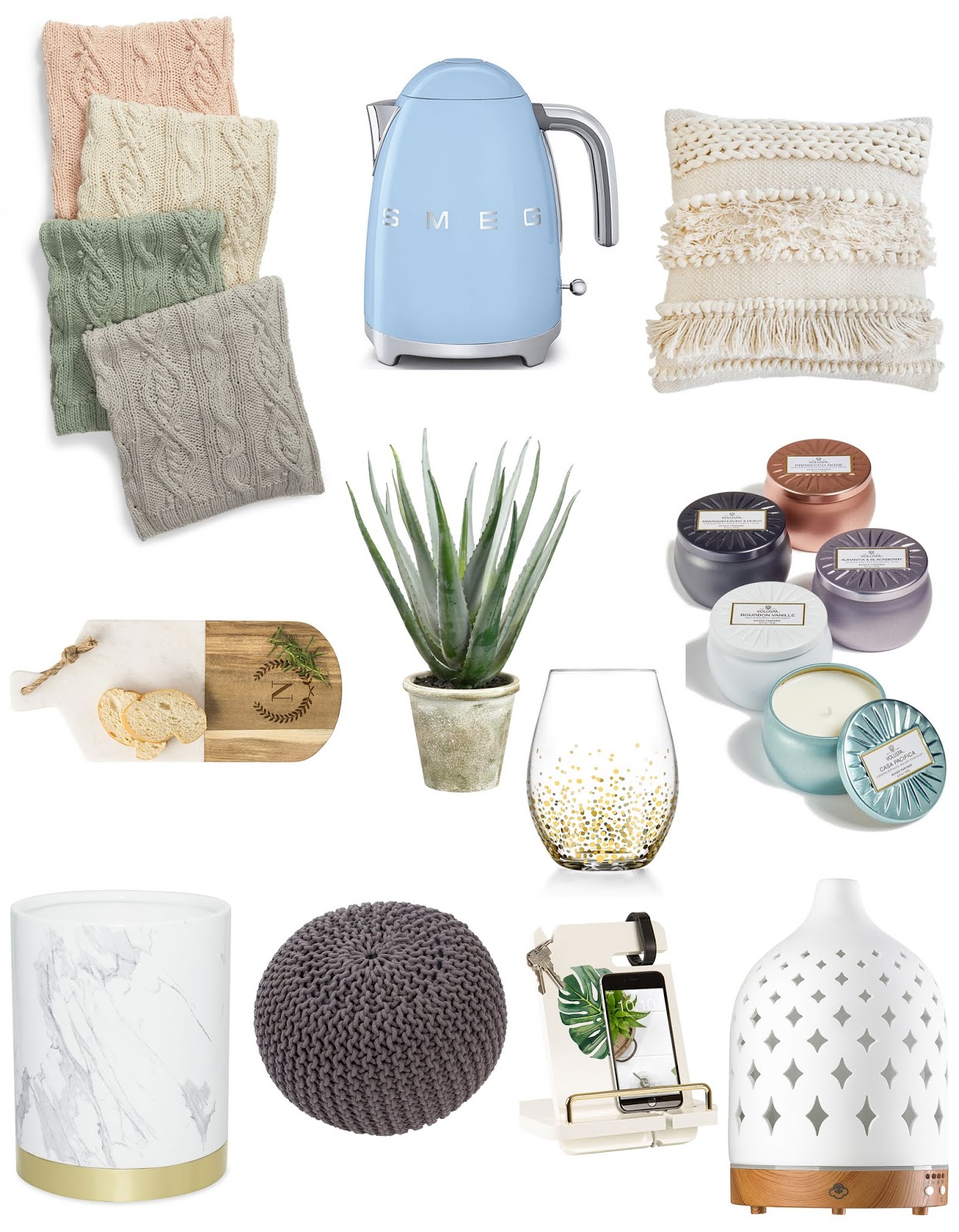 2.
SMEG electric kettle
– This has to be your taste, but I personally love the old fashioned look of the SMEG products. 
3.
Throw pillow
– Throw pillows are the accessories of your couch, amiright?!! This pillow is a statement accessory.
4.
Serving board
– I know these serving boards are great for hosting, but if you ask me I like to use them regularly just to feel fancy. Why the heck not?! Make yourself a little charcuterie board for sitting in bed watching netflix. 
5.
Agave planter
– Nothing spruces up a room like adding some greenery.
6.
Stemless wine glass
– These are cute for a summer get together or to (again) feel fancy when drinking your smoothies. Ha!
7.
Voluspa candles
– I love the packaging on Voluspa candles and this set is great to put in all the rooms in your home. 
9.
Braided pouf
– I love poufs as extra seating, accessories in a room, under a hallway table – there are so many uses for a cute one like this.
10.
Docking station
– I've seen this in person and it's adorable!! Charge your phone in a much chicer way.