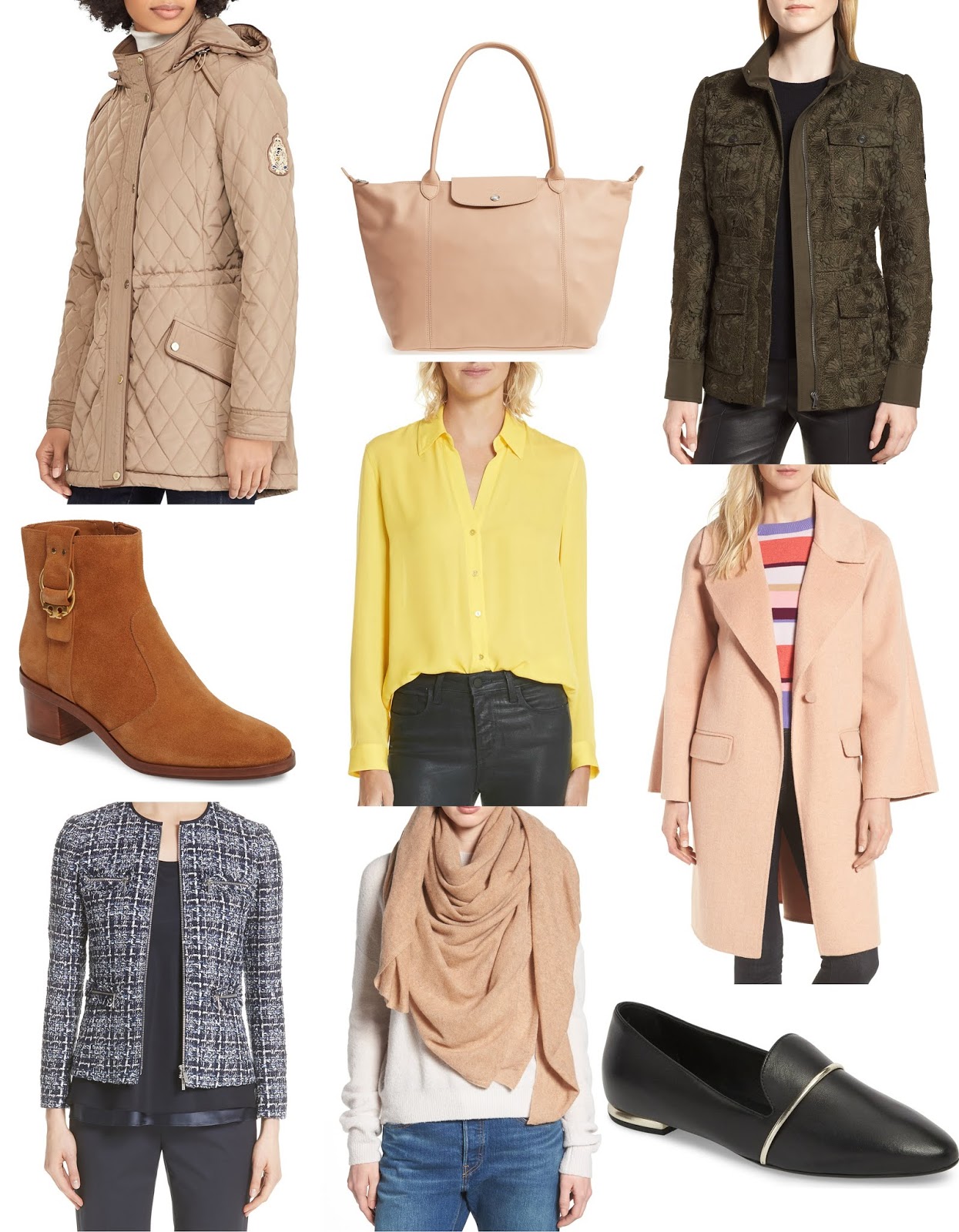 I know there are a ton of things sold out from the
Nordstrom Anniversary sale
but if you are looking to splurge a bit more on pieces, then you are in luck! Quite a few items are still in stock that are at a bit of a higher price point. I rounded up the most classic and versatile pieces that I liked the most. All the items are linked below.
2.
Longchamp tote
– Longchamp makes some of the best totes and this leather one is gorgeous.
3.
Lace jacket
– It's a military jacket with a lace detail! Yes and YES!
4.
Tory Burch boots
– Nothing too flashy about these boots and the heel is a wearable height. Simple, understated but still eye-catching.
5.
L'Agence silk shirt
– I have a large collection of silk shirts in my closet and they never fail me. This yellow is a bit unexpected yet still so chic.
6.
Bell Sleeve coat
– I don't know what I love more – the bell sleeves or the rose color.
7.
Tweed jacket
– Perfect with jeans and a camisole for a night out or a pencil skirt and blouse for the office. Tweed jackets are always so versatile.
8.
Cashmere scarf
– Nothing like a classic cashmere scarf and this one comes in a ton of colors.
9.
AGL smoking slipper
– I love a good smoking slipper – the silver detail across the front of the shoe completes the whole look.