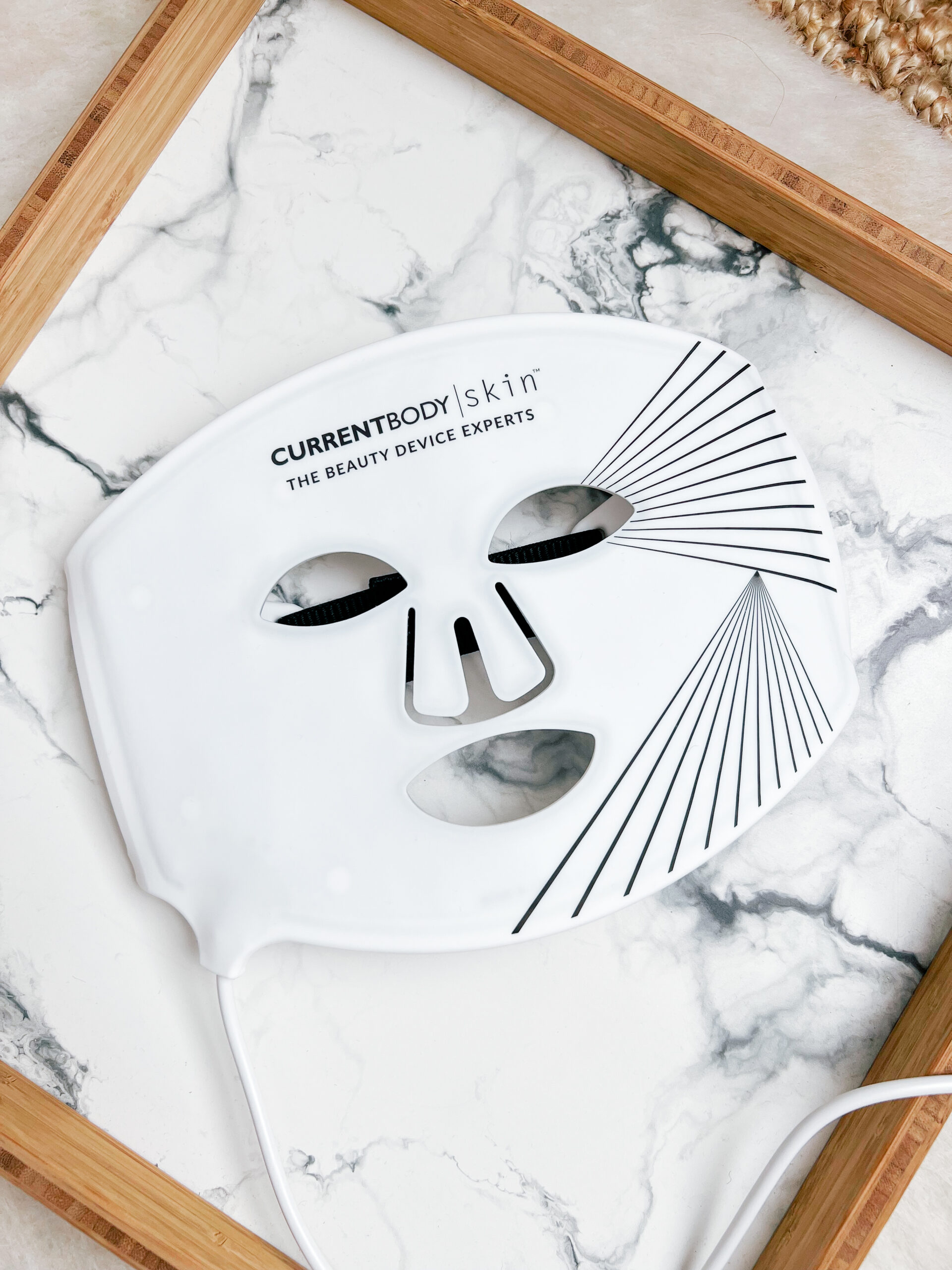 It's taken me quite some time to finally get this review up but I really wanted to test the Current Body LED mask thoroughly and with enough time to see results. I am familiar with using an LED mask and it's benefits so before I tested this, I stopped using my previous one for a while before testing this one so I could get a better idea of the results I achieved. For those unfamiliar with LED masks, they have a ton of great benefits such as:
boosting collagen
improving tone, texture and firmness
improving recovery from surface scarring (either from a cut, acne scar, etc)
calming redness
healing breakouts
One of the first features of this LED mask that I really liked was its flexibility and how it can easily mold to the face. It's quite comfortable to wear and since it is battery operated, I can wear it while moving around the house. This really contributes to my desire to wear it consistently every single night. It's recommended use is 5x/week at minimum so I usually take off Sundays wearing it but wear it the rest of the week. After I cleanse and tone, I will put it on for the allotted 10 minutes. Since it has a timer already built in, it will automatically turn off after the 10 minutes is up (another great feature!). After that, I will wipe down the interior quickly with an alcohol wipe and then continue with the rest of my skincare routine.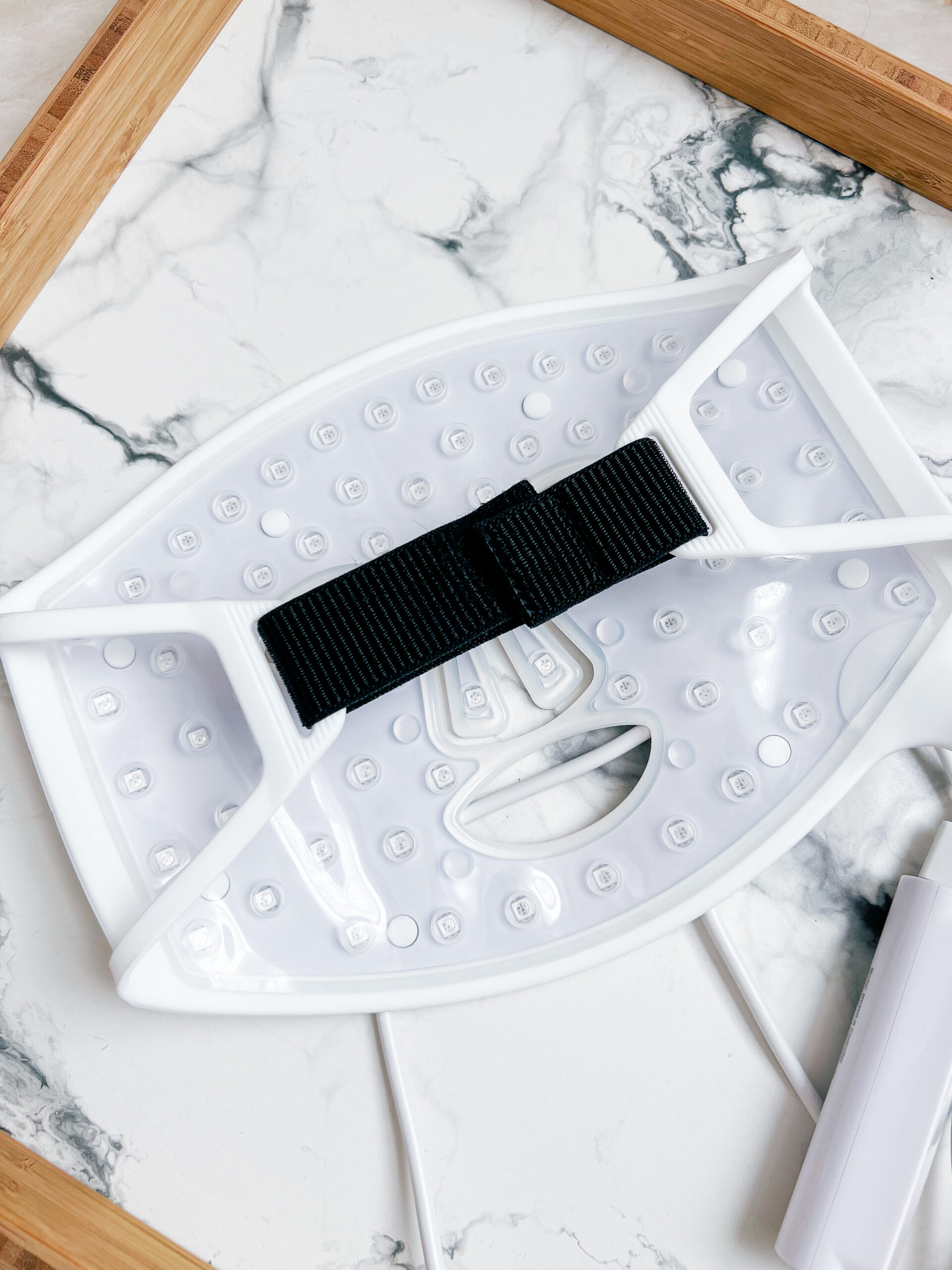 As far as results, I didn't really expect to see anything noticeable in the first few weeks. This product takes consistency and patience but after about 5 weeks, I really began to notice a difference. For me the most significant changes in my skin have been:
more even toned complexion
less redness
quicker healing of blemishes
less noticeable dark spots
overall clarity
To be honest, it was so slight at first that I wasn't sure I would see the results that I had with prior LED masks. But after about 6 weeks, I looked at my skin one morning after I got up and was shocked at how clear it looked. It was THAT noticeable. It wasn't red, it looked so smooth, bright and even toned. And while I do take great care of my skin, using an LED mask is contributing to reducing the occurrence of fine lines and wrinkles or loss of skin firmness. So even if you are not yet seeing those things on your face, using an LED mask can delay those signs of aging (or help to reverse it if they are already there).
Current Body also generously gave me a discount code to share with my readers that can be used on the LED mask and the entire NuFace collection on their site. Use code: ALITTLEBITETC for 10% off.